More Than 2,100 Reported Dead In Afghan Landslide
Officials said they have given up on finding any survivors.
Updated — May 3, 10:20 p.m. ET: "More than 2,100 people from 300 families are all dead," Naweed Forotan, a spokesman for Gov. Adeeb, told Reuters.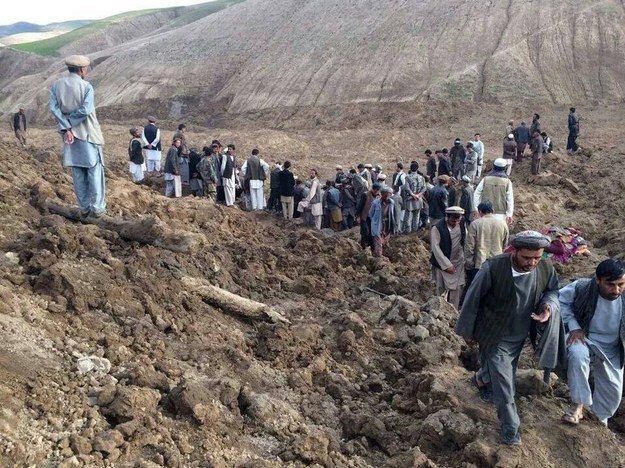 At least 2,100 people are reported dead and over 4,000 displaced after a landslide caused by heavy rains buried a village in northeastern Afghanistan on Friday, May 2, according to Badakhshan province Gov. Shah Waliullah Adeeb.
A hill collapsed on the village of Hobo Barik on Friday afternoon, burying nearly 300 homes — about a third of all houses in the area. As Friday is a day off in Afghanistan, people were at home and entire families were buried under the deluge of mud, according to the BBC.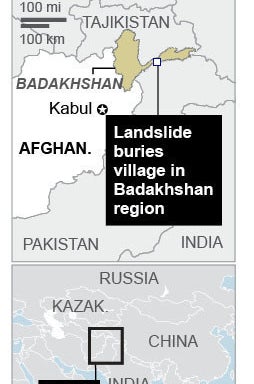 The area has been stricken with torrential rain and flooding, similar to flooding seen in Jowzjan province in the photo on the right from April 26.
The U.N. said its mission in Afghanistan was now turned to the more than 4,000 people displaced after Friday's landslide. They will also take precautionary measures in nearby villages that could be at risk.
The governor of the mountainous Badakhshan province, one of the most remote in the country, said that it was "physically impossible" for crews to rescue people as they didn't have enough shovels or machinery.
He also expressed concerns about landslides in a nearby village that was evacuated by authorities.
Many parts of north and east Afghanistan have been hit by torrential rains in recent days and as the downpour continues the disaster could escalate, according to BBC's correspondent.
The impoverished region has faced several other landslides in recent years.