Thousands Are Using Facebook Check-Ins To Show Solidarity With Oil Pipeline Protesters
A viral Facebook post is urging people to check in to Standing Rock Indian Reservation to show solidarity and supposedly confuse local police.
Tens of thousands of people on Facebook are falsely checking in to the Standing Rock Indian Reservation to show solidarity with protesters against the Dakota Access Pipeline.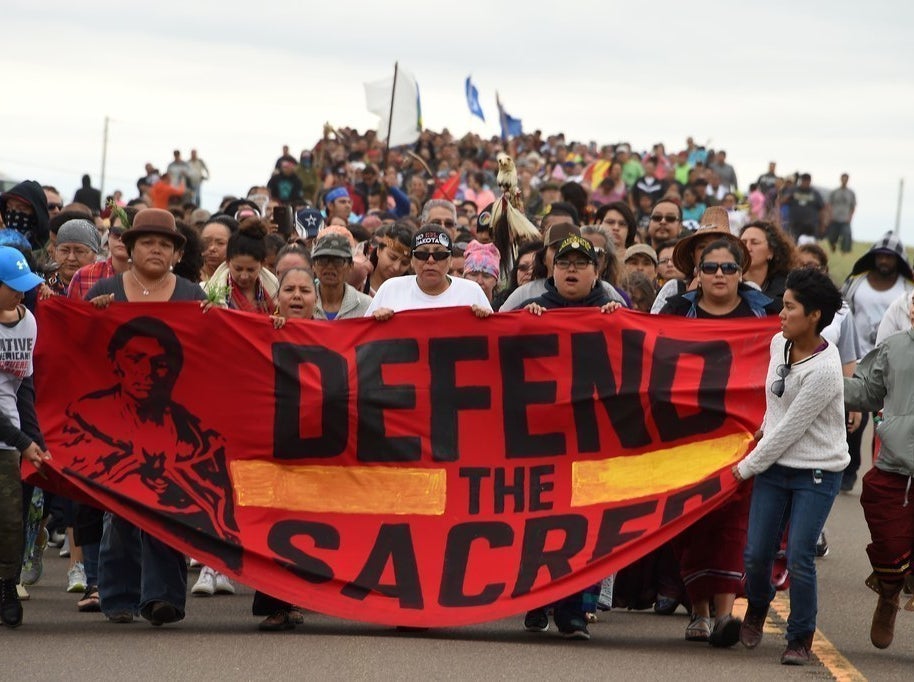 More than 30,000 people on Monday morning checked into the Standing Rock Indian Reservation, one of the sites where protesters and law enforcement officials have clashed in recent weeks.
For the last two months, protesters have gathered in North Dakota to oppose the construction of the $3.4 billion Dakota Access Pipeline, a 1,172-mile-long oil route that transfers crude oil to Illinois. Native American tribes and environmental activists leading the protests believe that the pipeline threatens the water supply and disturbs sacred and historic sites.
On Thursday, the Morton County Sheriff's Office arrested 141 protesters, accusing some of them of inciting violence against police.
A widely shared Facebook status on Monday alleged that local police were using social media to target protesters and disrupt prayer camps. The post urged people everywhere to use Facebook check-ins to "overwhelm and confuse" the Morton County Sheriff's Department.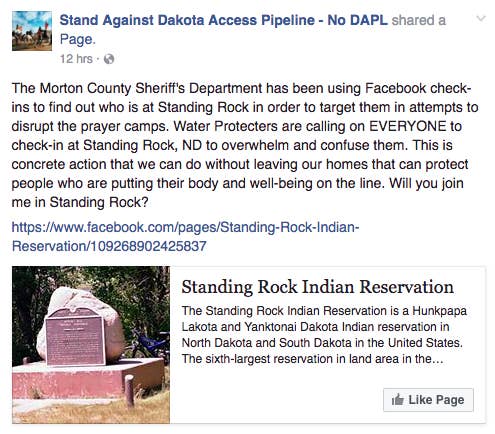 Hundreds of people who checked in shared the viral Facebook status.
Many of the people who checked in from across the US and several from outside the country said they were expressing solidarity with the protesters.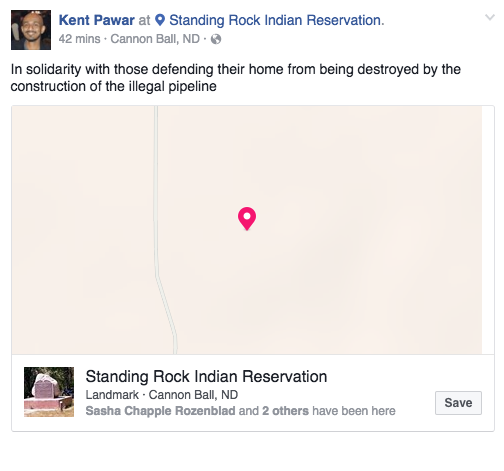 Dallas Goldtooth, a prominent protest organizer, told BuzzFeed News that protesters were facing "an incredible amount of violence and repression from the state, so anything people can do from afar to sew seeds of confusion with the local authorities is a good thing."