Nura Takkish, a 22-year-old woman from California, tweeted a video Monday showing a man at an ice cream parlor telling her and her friend — they were both wearing hijabs — "I don't want them near my country."
The video had more 8,000 retweets and 8,000 likes by Tuesday evening. The incident took place when Takkish and her friend in the video, Malaak Ammari, went with another friend to Andrew's Ice Cream and Desserts in Orange, California.
Ammari, 21, told BuzzFeed News that the man was being very loud and rude to the staff while demanding a phone charger.
She said that one of the employees, who escorted the man out of the place, came up to them and said, "I'm so sorry you had to hear that."
Cynthia Ramsay, 58, who owns the ice cream shop with her husband, told BuzzFeed News that the man quietly whispered some remarks about the women to one of her employees, Jessie Noah.
"I'm not going to repeat what he said because I don't want to create racial hatred," said Ramsay, who was present during the incident.
It was the first time she had refused service to a customer in the three years since opening, she added.
"He said they shouldn't be in this country. He was very, very rude, and he kept saying 'them, them them,'" Ramsay said.
Ammari said that when saw the man returning to the ice cream parlor minutes later, she started recording him.
"He was pointing at our table and telling the employees, 'You refused to serve me because you were serving them,'" Ammari said. "He assumed we're not Americans and that he deserved to be treated better."
In the video, Takkish is seen calmly eating her ice cream while the man points at them and says, "I don't want them near my country," before Noah shuts the door on him.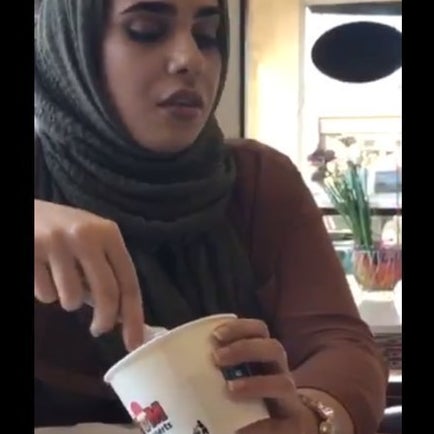 Takkish is heard telling him, "Too bad, we're here. Sucks for you."
The man then responds, "Sucks for me? You'll see what happens," before the employee escorts him out.
Ammari, who recorded the video, is heard telling the man, "You're racist. And this is on tape!"
Ammari, a student and makeup artist, told BuzzFeed News that even thought they were intimidated by the man's behavior, "we just sat there and enjoyed our ice cream."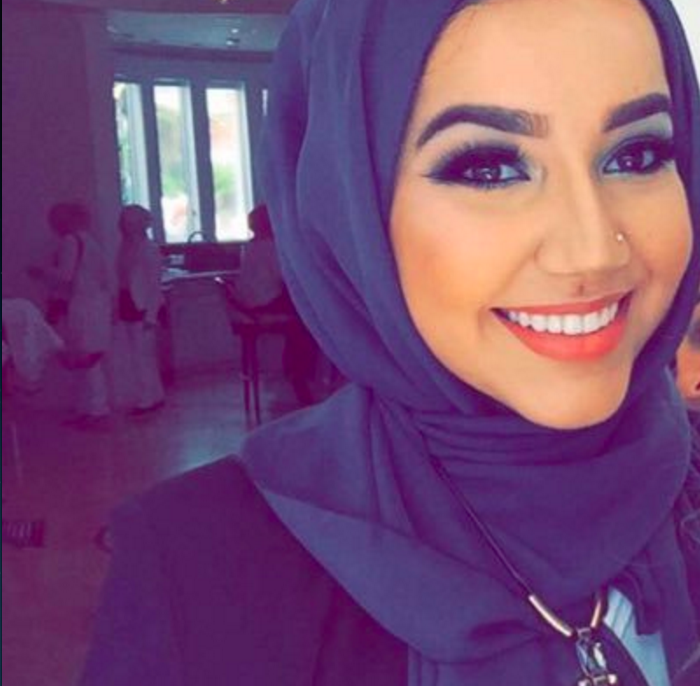 She praised the actions of the ice cream parlor employees.
"They told him, 'We don't tolerate this kind of behavior. We don't tolerate this kind of discrimination. We don't want your money,'" Ammari said. "They escorted him out again and closed the door on him."
"Everyone who is nice and friendly is welcome here," Ramsay told BuzzFeed News. "I told him 'if you're not going to be nice, we don't want your business.' This is not acceptable." She said she returned the $3 he paid for his ice cream.
Ramsay said they called the police because the man did not leave the premises after they turned him out. She said the officer had received a complaint about the same man from another store down the street.
"It was really nice how they treated us," Ammari said. "We hugged it out at the end."
"We're Americans, and he treated us like this is his country, his territory," Ammari said. "No, we're all welcome here."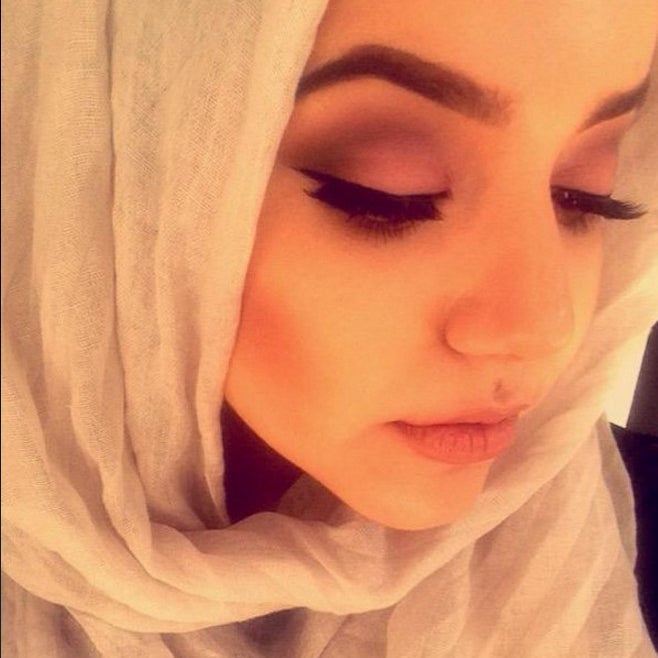 Ammari said that even though she and Takkish acted "lightheartedly," they were "shocked by the discrimination."
"Islamophobia exists. You see these things in the media and think that'll never happen to me. But it just happened at a local ice cream place in Orange County, which is so multicultural," Ammari said.
She said that even though they wanted to defend themselves and say something to the man, they were "a little fearful."
"We chose to keep it classy."
Ammari also left a glowing Yelp review for Andrew's Ice Cream and Desserts, giving a shout-out to the "lovely ladies" who did not tolerate the man's ignorant comments.

In a Facebook post about the incident, Ammari wrote, "The man's ignorance was petty but the lovely ladies at Andrew's Ice Cream handled the situation perfectly, the way every American should 👏 don't let the ignorance affect you if you are ever faced with discrimination! Just sit back and enjoy your ice cream instead."
"I teach my children the same values that we use in the ice cream shop," Ramsay, who is also an elementary teacher, told BuzzFeed News. "Talk nice. Use nice words. It makes everybody's lives better."