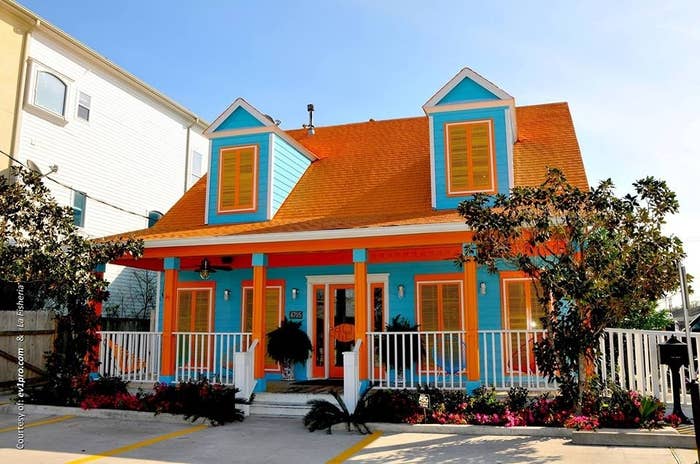 Children below the age of eight have been banned from La Fisheria after 7 p.m. The Houston restaurant announced this policy change on their Facebook page.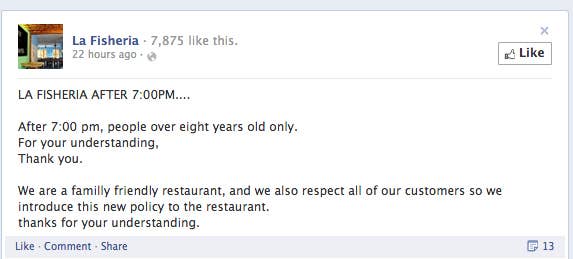 The executive chef, Aquiles Chavez, said the decision was a "tough" but necessary one, reported KHOU.com
The decision was made after several complaints from regular customers about noisy kids. Chavez told Khou:
"We find children that are crying, some kids running under tables, and our customers don't like," Chavez said. "Seven o'clock is not a time for children, especially when we serve drinks and wine."
Almost everyone is grateful for the decision according to user comments on the restaurant's post.




Almost everyone.

But the rest were really supportive, including this guy: