BuzzFeed News readers are using emojis to answer questions about Election Day, and the results are 🔥 😂 💥
It seems like most people used the 😭 emoji to express their true feelings about this historic day.
Many understandably used booze and junk food emojis to describe what they were going to do after the election was over.

Some people had plans to take the next flight out to Canada if Hillary Clinton lost the election.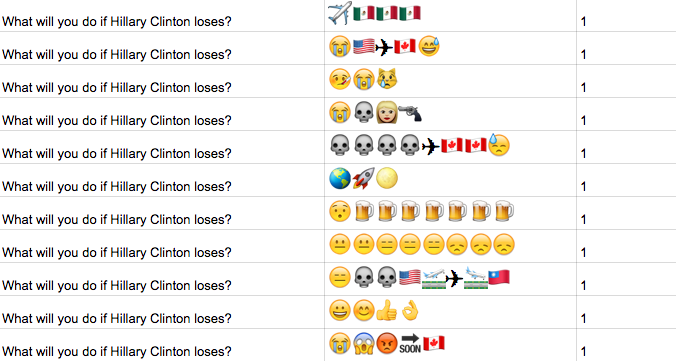 There were very conflicting reactions from people if Donald Trump lost the election.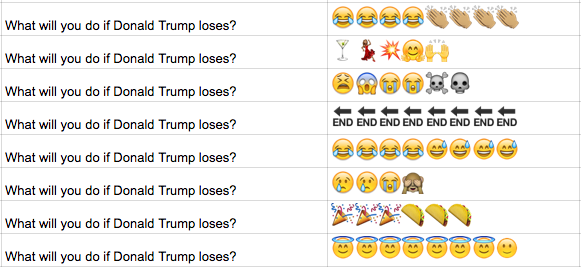 And people had very interesting emojis to describe the most important issues in the US, with many depicting police shootings of black men, environmental issues, LGBT issues, and race relations.