The Daily Show correspondent Hasan Minhaj gave a hilarious and powerful speech as the headliner of the Radio and Television Correspondents' Dinner in Washington on Thursday.
Minhaj wasted no time roasting Kasich, saying, "John, we have so much in common. We're both from small towns, people can't pronounce our names, and neither of us will ever become president."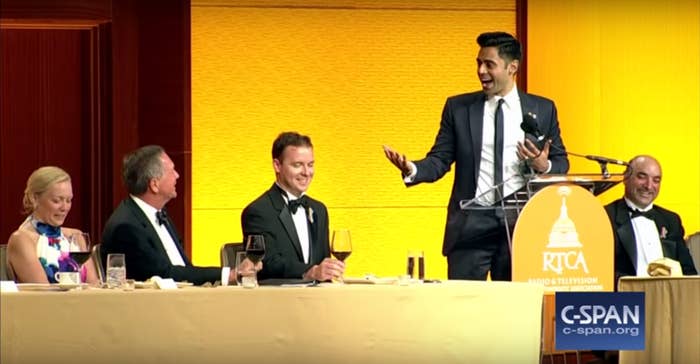 Minhaj grilled the Republican Party about ending up with Donald Trump as their presidential nominee: "Howww? How is 86% of the GOP like, 'Yesss! RACIST CHEETO! Finally!'?"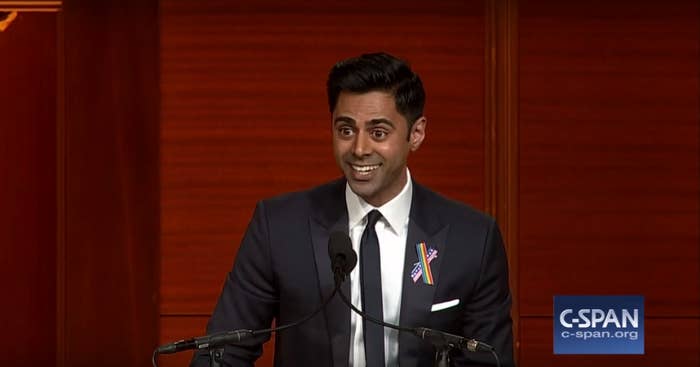 He then took on the media: "CNN is cool, but what exactly do you guys do? Every time I turn on CNN, Wolf Blitzer is talking to a hologram, Don Lemon is hosting a panel on whether or not we should use the n-word, and Anthony Bourdain is eating couscous. You guys are basically Bravo with plane crashes."
But Minhaj saved his sharpest barbs for members of Congress: "Thing is, Congress's approval rating is 12%. That's not even one star on Yelp. There are restaurants with rat infestations that are rated better than Congress."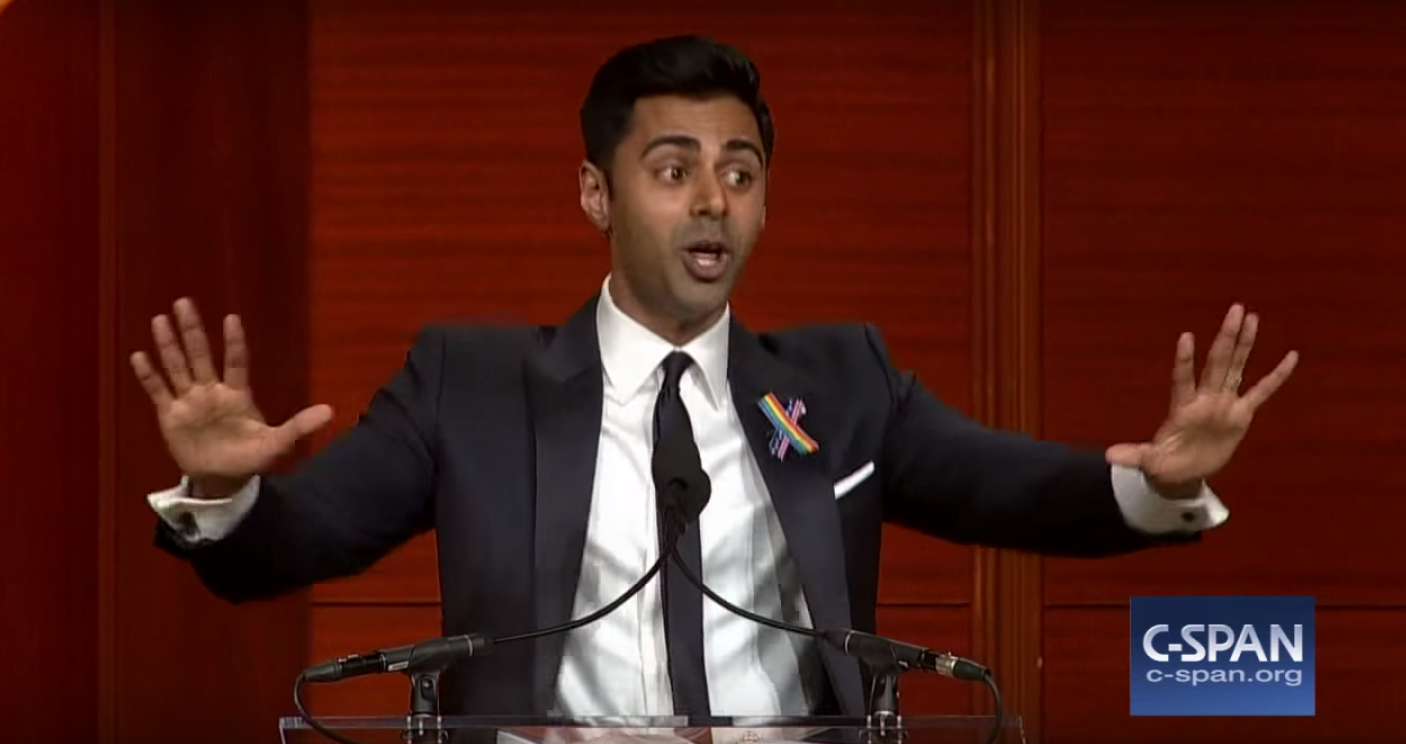 The most powerful moment in Minhaj's speech came when he addressed members of Congress about the Orlando attack and delivered a scathing rant about the influence the NRA and pro-gun lobbies had on them.