On July 25, TD Bank in Canada turned its ATMs into "Automated Thanking Machines," giving some of their regular customers a life-changing surprise.
For its #TDThanksYou surprise, the bank gave a $20 bill to every customer in more than 1,000 banks across Canada on July 25.
Four branches in Toronto, Montreal, Calgary, and Vancouver set up the special Automated Thanking Machine, which gave customers money, flowers, and gifts.
The bank also pre-selected more than a dozen regular customers at its local branches whom the bank knew would be "particularly delighted by a special experience," Chris Stamper, SVP corporate marketing at TD Bank Group, told BuzzFeed in an email. "Our local branch employees know their customers really well and often have close relationships with them. Some have been through tough times and some are just wonderfully kind and caring people."
The bank asked these customers to come in to "test out a new ATM."
"They had no idea what was in store," Stamper said.
The "talking" ATM gave some of its customers flowers.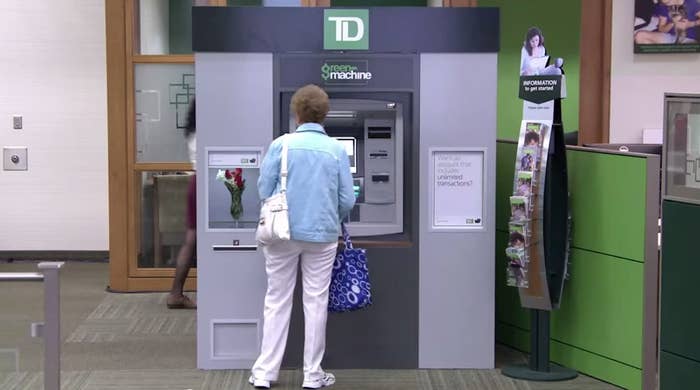 Others got extra cash.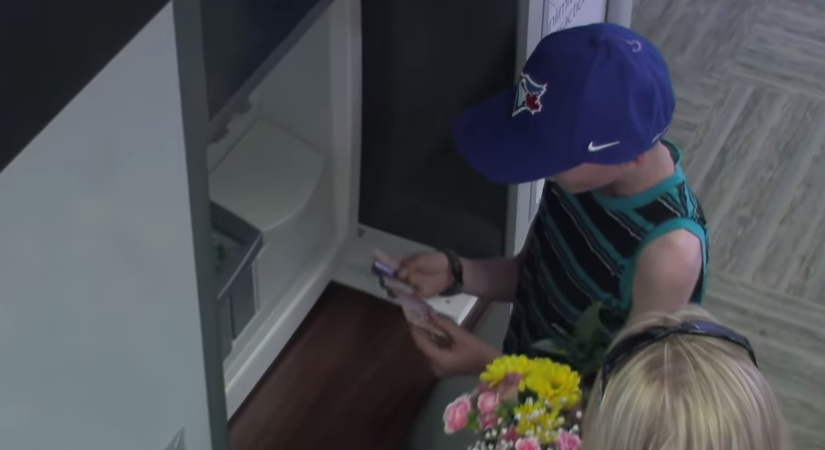 Mike Jobin, a huge Blue Jays fan, got his own personalized T-shirt and cap...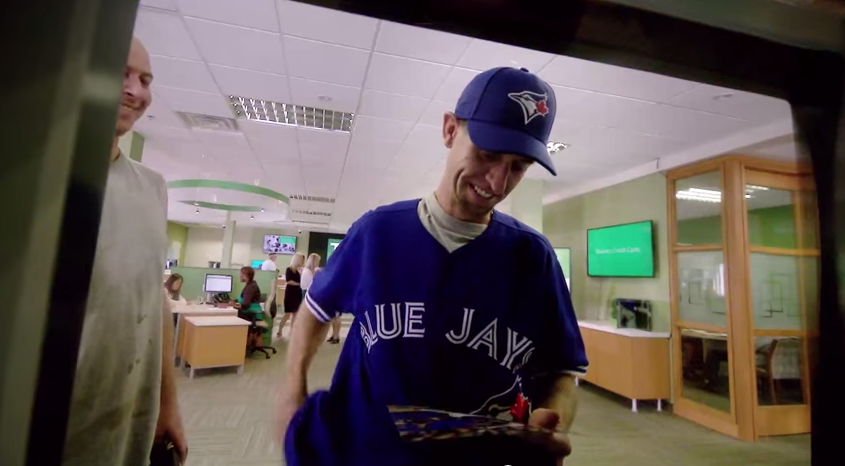 ...along with a surprise visit from Blue Jays player José Bautista.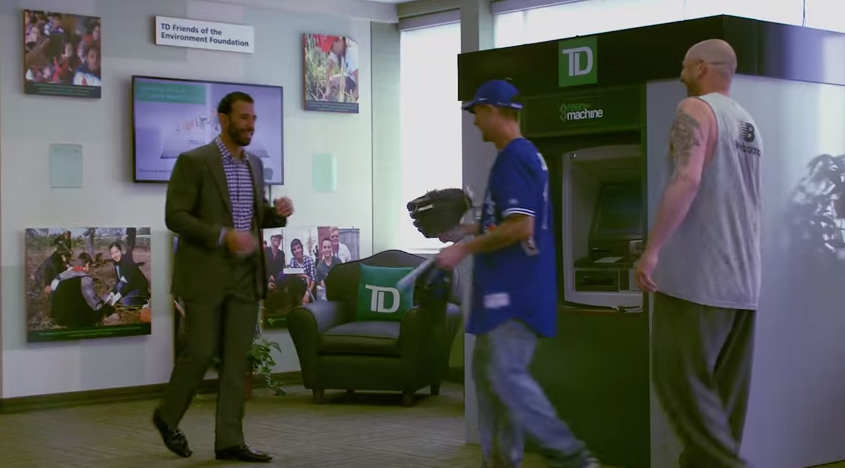 AND a chance to throw out the first pitch at a Blue Jays game!
This mother got tickets to Trinidad so she could visit her daughter who has cancer and was recently operated on.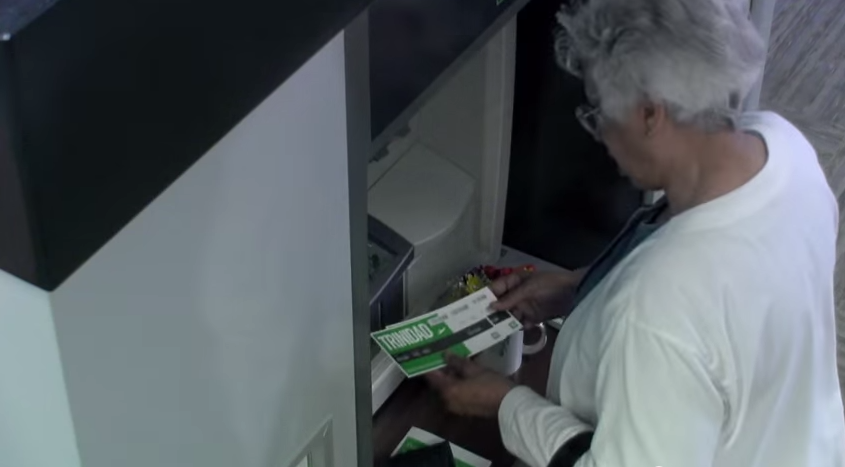 Christine Todd, who had never been able to take her two young boys on a big vacation, got a fully paid, all-access trip to Disneyland. She also got two $1,000 checks for her sons' education.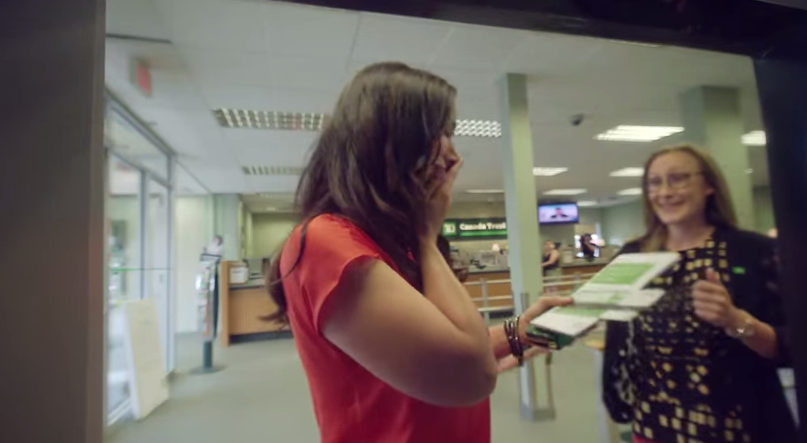 The joy on people's faces was priceless.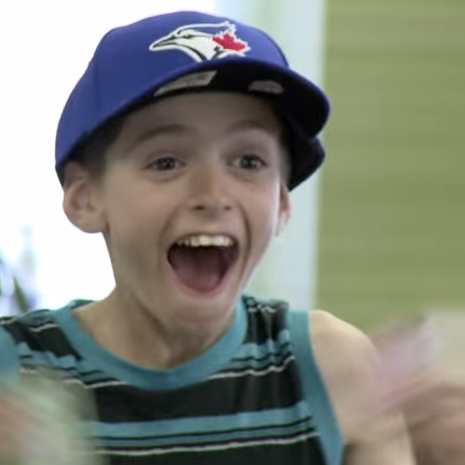 Some were too shocked to speak.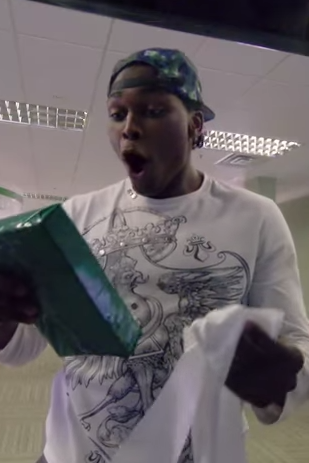 Others were touched even by the bank's simple gesture of giving flowers.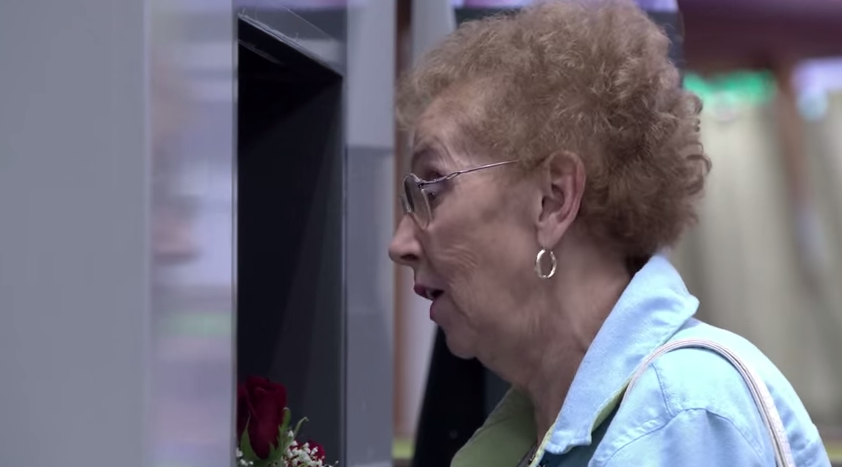 And some could not stop their tears.