This 3-Year-Old Cut Off Most Of Her Hair After Seeing A Sick Little Girl Who Had None
Ariana Smith had her first-ever haircut so she could donate it to sick children who were bald.
When Ariana Smith's parents told her why a sick little girl she saw on a video didn't have any hair, the 3-year-old replied, "Oh, she can have some of mine."
The toddler was sitting on the lap of her father, Josh Smith, when she saw a video of a bald child with tubes coming out of her, lying on a hospital bed.
After Smith and his wife, who is a nurse, explained why the little girl was bald, Ariana stared for a minute and said that the girl could have some of her hair, Smith, a freelance journalist in Maine, told BuzzFeed News.
Her parents decided to donate Ariana's hair to Locks of Love, a nonprofit that provides hair to financially disadvantaged children suffering from medical hair loss.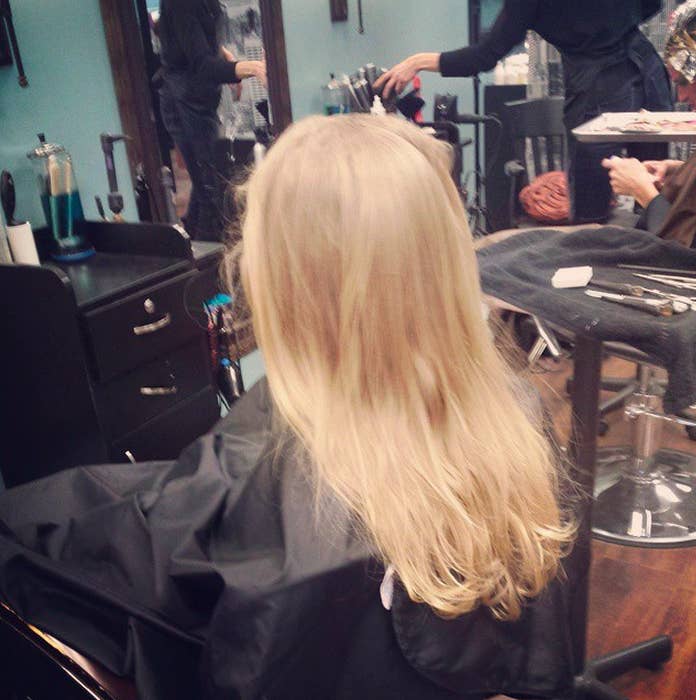 Smith, 33, said Ariana was close to two older people with cancer, so when she saw the little girl, she had a hard time understanding that children can have it too.
"When she offered to donate her hair to the 'sick little girl,' we just kind of accepted and encouraged it," he said.
The 3-year-old was so excited about cutting off her hair that it was all she talked about for days leading up to it, Smith said.
They took Ariana to "mommy's hairdresser" for her first-ever haircut.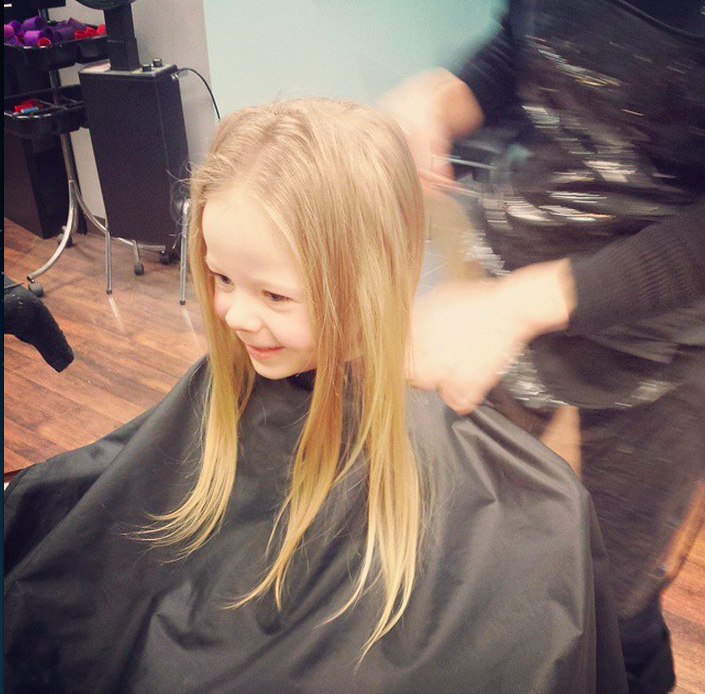 Smith told BuzzFeed News that his daughter had been fighting a haircut for a while. She was either too scared of the unknown or too attached to her hair, he said.
However, once the little girl made up her mind, "We never had to reinforce the donation or talk her into doing it," Smith explained.
The hairdresser chopped off 10 inches of Ariana's hair.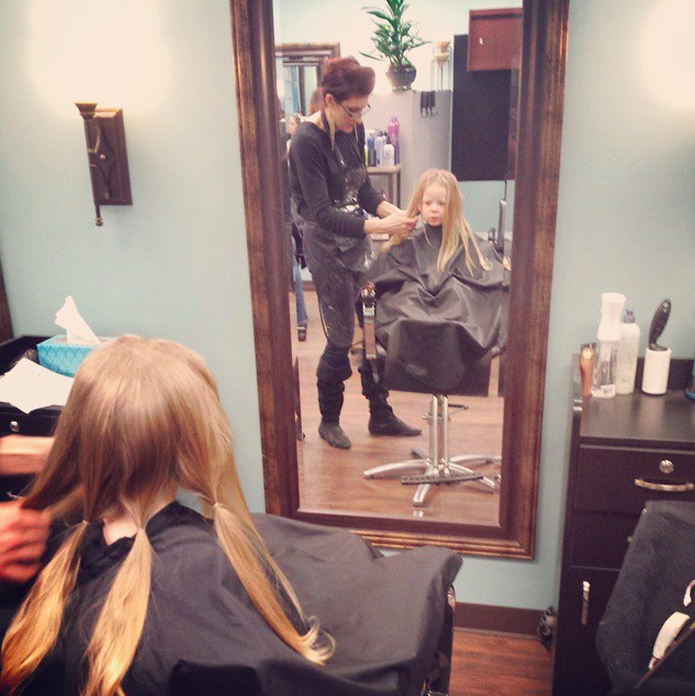 Smith said that while his daughter's understanding of life and of the world is limited, she understands the significance of her donation.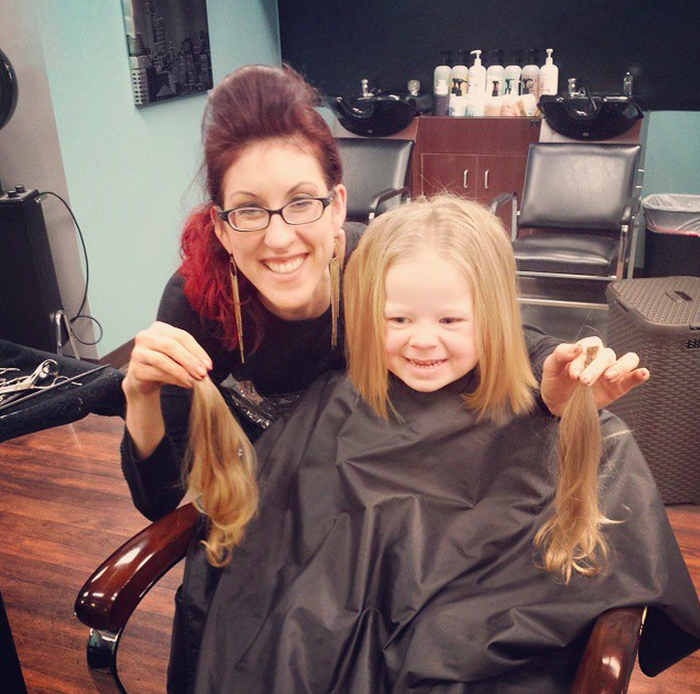 "I'd like to think she did it because she had a sort of understanding that she had something another person did not, and it's the right thing to do."
Ariana was so pleased with her short new 'do that Smith said she sang a little song about it on the way home: "I like it, I love it, I really really looooove it."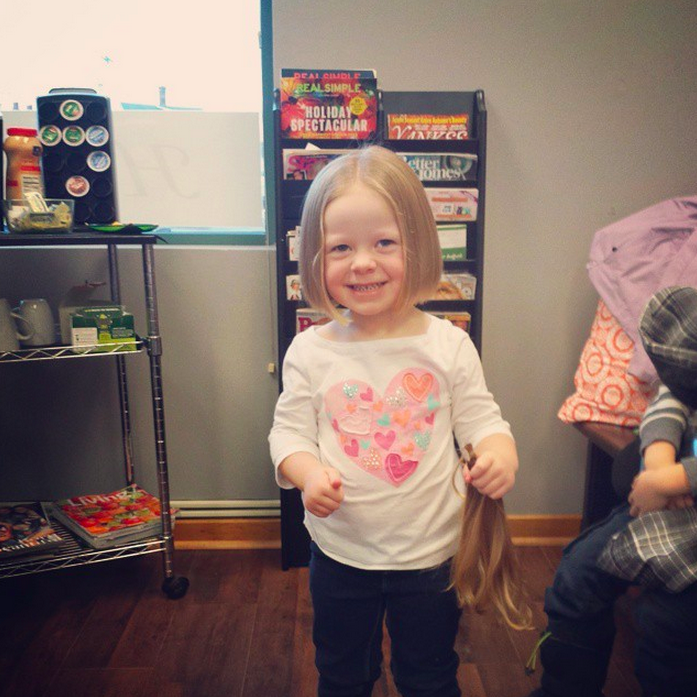 After Smith posted photos of his daughter's haircut on Imgur, they received more than 650,000 views.
Ariana loves the attention and knows people are proud of her, but "she's more excited about the next episode of Dora the Explorer than internet fame," her father said.