These Pictures Of Clowns Making Refugee Children Laugh Are Truly Heartbreaking
Today is World Refugee Day. Almost half of the world's refugees are children.
Over 50 million people were forced to flee their homes at the end of 2013. More than half of these were children, according to a United Nations report released to mark World Refugee Day on June 20.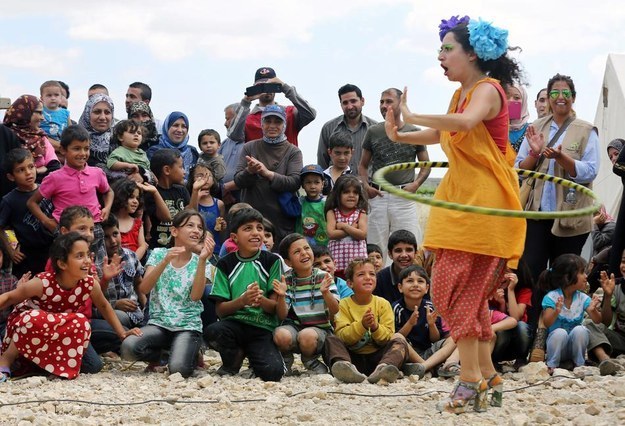 The number of refugees in 2013 was 6 million more than those recorded in 2012. This is the largest number of refugees since the end of World War II.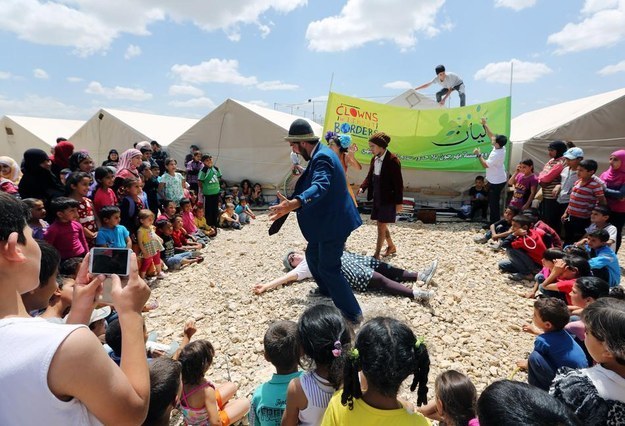 Over 5 million Syrian children have been affected by the brutal three-year conflict. More than one million are living as refugees in neighboring countries.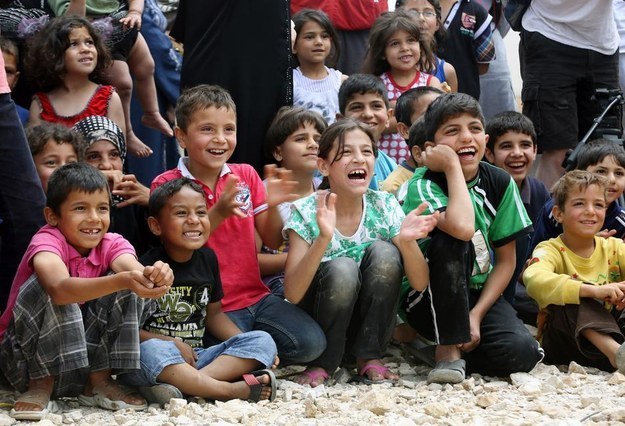 More than half of all Syrian refugees are under the age of 18.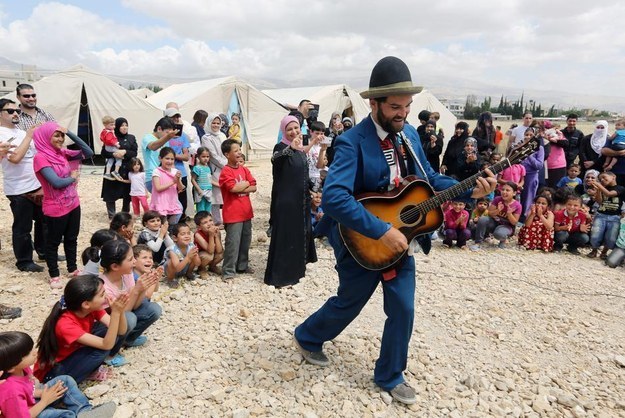 More than 80,000 Syrians live in the Zaatari refugee camp in Jordan, making it the city's fourth largest city.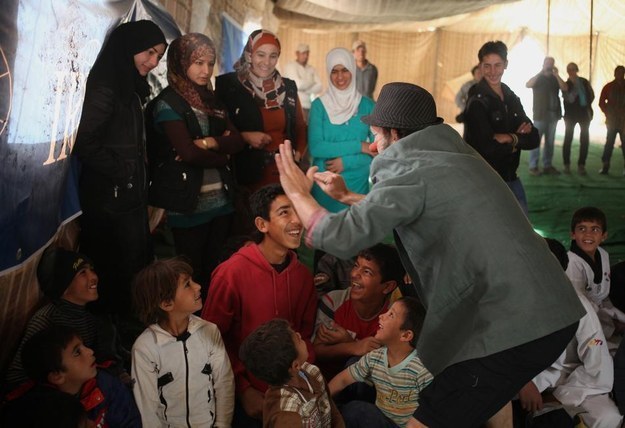 The Zaatari refugee camp is home to thousands of Syrian children.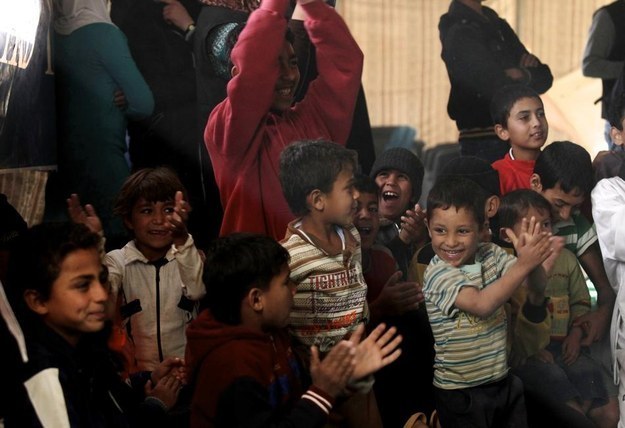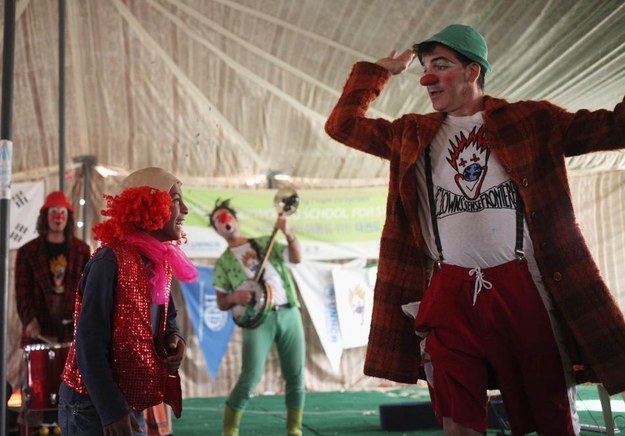 Around 11% of the refugees at the Zaatari camp are girls aged 5 to 11.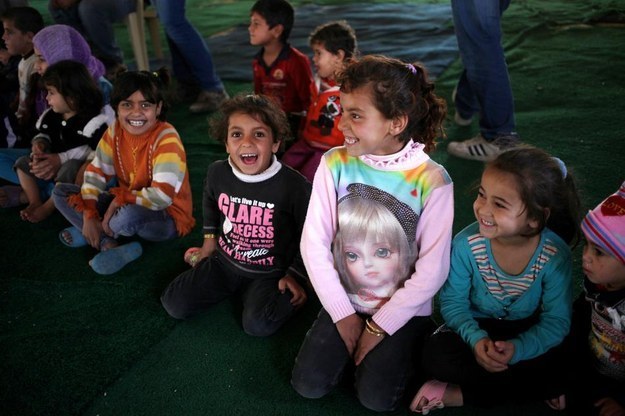 Around 11% of Zaatari's refugees are boys between the ages of 5 to 11.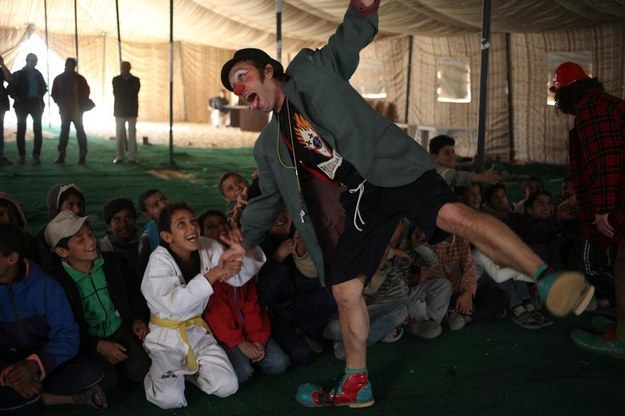 Poverty-stricken Syrian families in Lebanon are being forced to send their children to work in fields to make ends meet.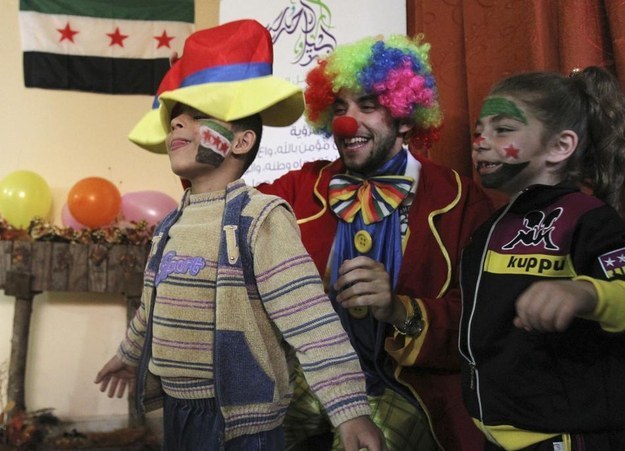 The number of displaced people in Africa has also increased due to violent conflicts in the region.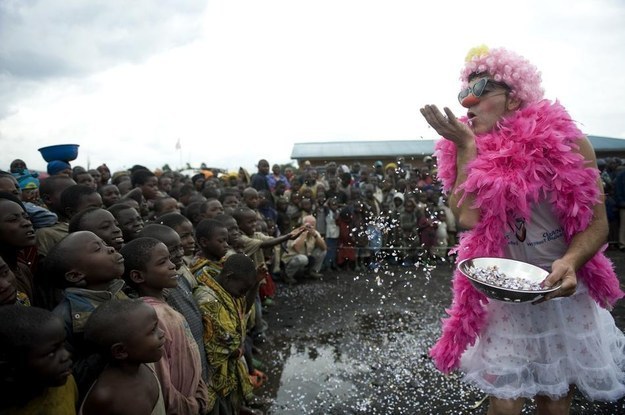 With the influx of tens of thousands of people fleeing the conflict in Rwanda, the city of Goma has been overpopulated with internally displaced people.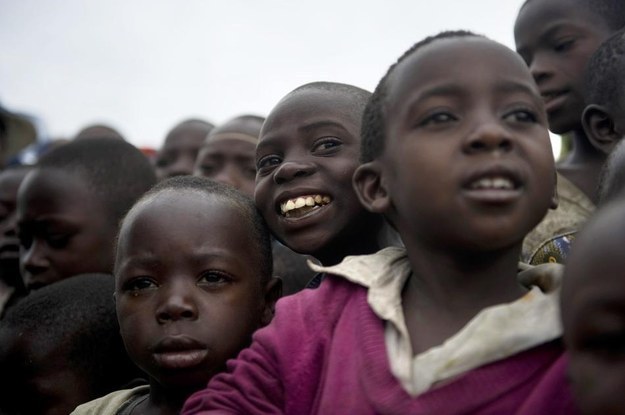 In 2013, Sub-Saharan Africa had a refugee population of 2.9 million people, while the Middle East and North Africa had 2.6 million.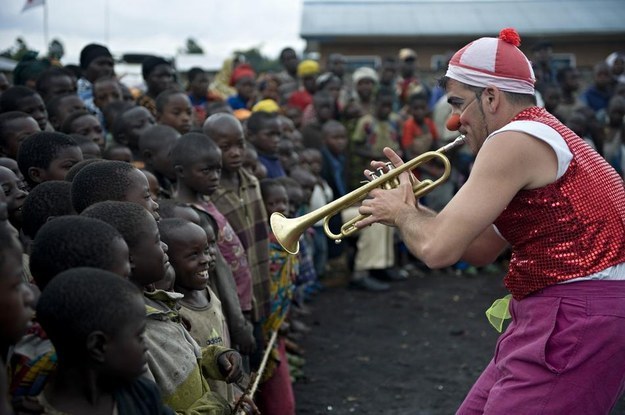 Afghans, Syrians and Somalis account for more than half of the total global refugee population.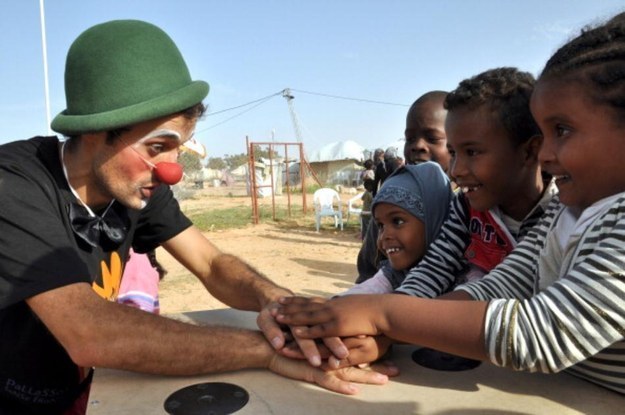 Last year, typhoon Haiyan in the Philippines disrupted the lives of nearly six million children.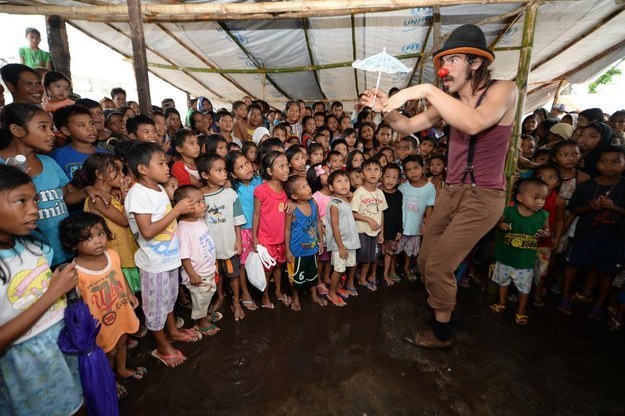 Around 1.7 million children were displaced from their homes after Philippine's deadliest typhoon.