These Are The Two Police Officers Who Were Killed In Mississippi
Benjamin Deen and Liquori Tate were the first Hattiesburg police deaths in 30 years.
Officers Liquori Tate, 25, and Benjamin Deen, 34, were fatally shot following a traffic stop in Hattiesburg on Saturday, May 9.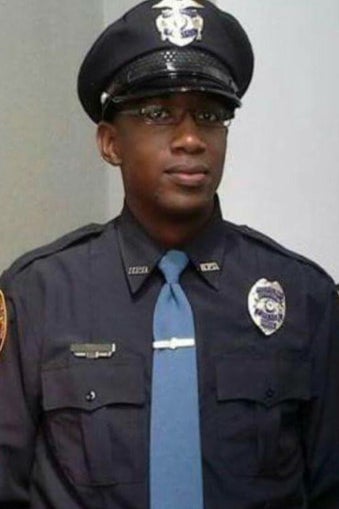 Theirs were the first police deaths in Hattiesburg in 30 years, according to the police department.
In the wake of their deaths, the Hattiesburg Police Department canceled its annual Memorial Service, originally scheduled for Wednesday, honoring the four other officers who died in the line of duty, the Hattiesburg American reported.
Four suspects have been arrested in connection to the deaths of Deen and Tate.
In June 2014, Tate posted about his graduation from the police academy where he earned the "Top Shot Proficiency Pistol Award."
Remembering his stepson nicknamed "Coco," Ross wrote on Facebook, "You lost your life here on this earth doing what you loved the most."
When news of the two slain officers broke, Tate's biological father, Ronald Tate, wrote on Facebook that he had been praying it was just a mistake. "My baby..." he wrote. "I just need some kind of mercy right now."
In a Facebook exchange in March, Ronald Tate told his son, "Hey sonnyboi! Call ya dad sometimes! I need a good laugh!" Tate wrote back saying, "Calling you now lol."
Responding to one of several condolence posts from friends and strangers alike, Ronald said, "My heart has been ripped out of my chest, and torn into a million pieces. I'm in a dizzy haze...I just want to be able to move again."
He told CNN that his son knew the risks of being a police officer but he always thought the best of people. "He thought people are generally good people, so let's treat them all with dignity," Tate's father said.
Tate was close to his family and had posted several photos of himself with his younger siblings.
In a Facebook post, Nisha Tate remembered her slain cousin: "He was our heart our smile another reason to breathe...I'm so lost I just don't understand he was truly good the best why him ..why like that ..why so young...?"
Deen, a K-9 officer, was a six year veteran of the force and had two children, aged 9 and 13, with his wife Robin who was his college sweetheart.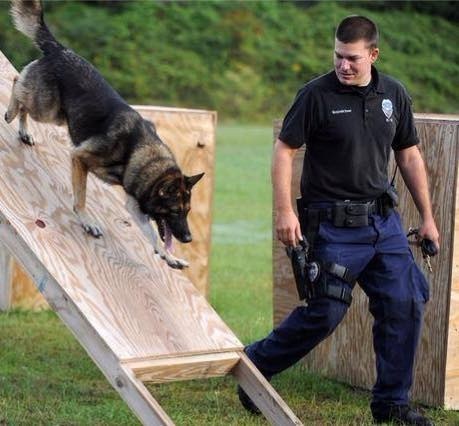 "I am so proud of you Officer Deen," his wife wrote on Facebook after Deen won HPD's Officer of the Year award in 2012.
Dan Deen said his son followed in his grandfathers footsteps to become a police officer. "He was a very good cop," he told the Daily News. "He did his job to the best of his ability."
He described his son as a "very great Godly man, husband, father and son," in a Facebook message.
The spokesman said Deen, known as B.J., was a family man who loved being outdoors and loved to hunt and fish.
"The two things that really summed him up as far as a person, he didn't go anywhere without his family, ever," the spokesman said. "The day before he went on shift and passed away, he had just been out with his son – they were out target shooting with each other – he was boasting, he was proud of his son."
He was also "a friend to everyone he met," the spokesman told the LA Times.