The Midwest Is About To Face The Coldest Arctic Outbreak In Decades
Dangerously cold temperatures are expected Sunday through Tuesday, with wind chills potentially plunging to -70 degrees.
One of the coldest Arctic outbreaks in 20 years is expected to plunge the Midwest into sub zero temperatures. The freezing cold will also spread to the east and south.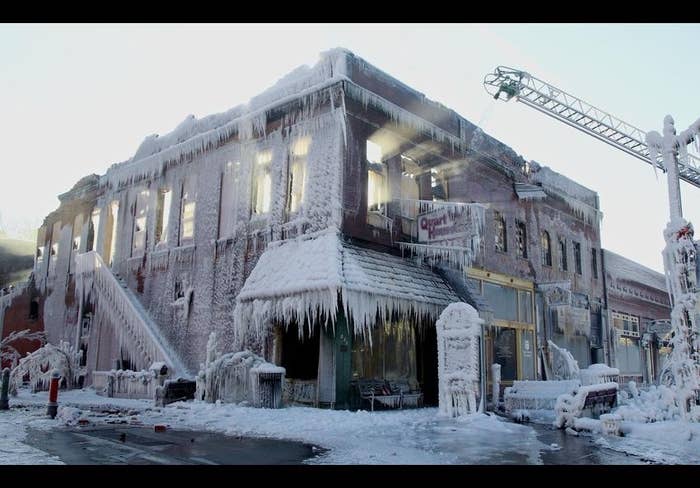 Winter is normally cold, but starting Sunday tundra-like temperatures are poised to deliver a rare and potentially dangerous sledgehammer blow to much of the Midwest, driving temperatures so far below zero that records will shatter.

One reason? A "polar vortex," as one meteorologist calls it, which will send cold air piled up at the North Pole down to the U.S., funneling it as far south as the Gulf Coast.
Wind chills are predicted to hit 50, 60 or even 70 degrees below zero.
On Monday, highs may not even get up to 10 degrees below zero in cities such as Chicago and Minneapolis. Chicago's Monday high may break the record for the coldest daily high temperature of -11 degrees in 1994 and 1983.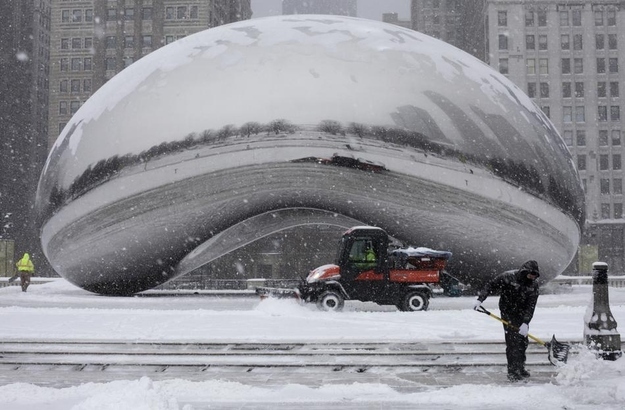 The National Weather Service predicts the vast majority of America has at least a 90% chance of seeing temperatures at or below freezing Tuesday morning.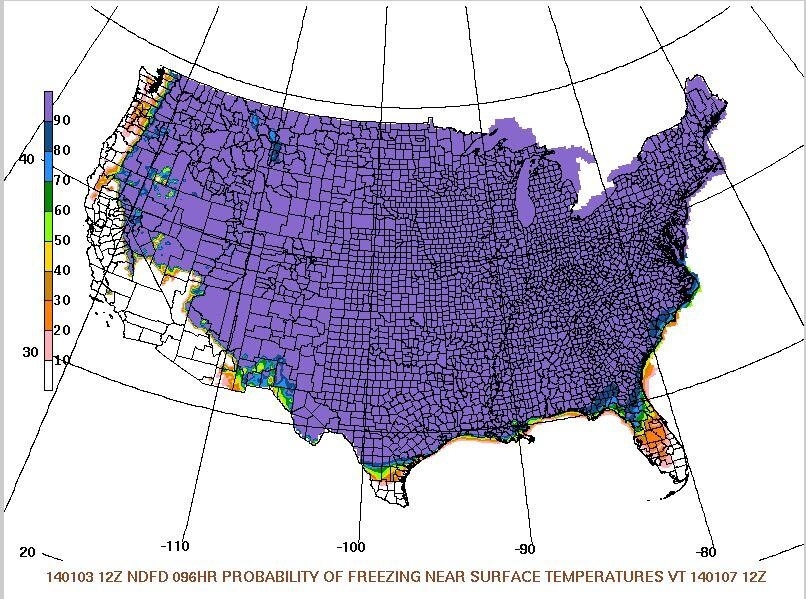 Minnesota Gov. Mark Dayton has ordered all public schools in the state to close on Monday "to protect all our children from the dangerously cold temperatures."

This is the first time since 1997 that a Minnesota governor has closed schools due to cold weather.
In Wisconsin, the Green Bay Packers' playoff game against San Francisco on Sunday could be one of the coldest in NFL history evoking comparisons to the legendary 1967 Ice Bowl when temperatures sank to -13.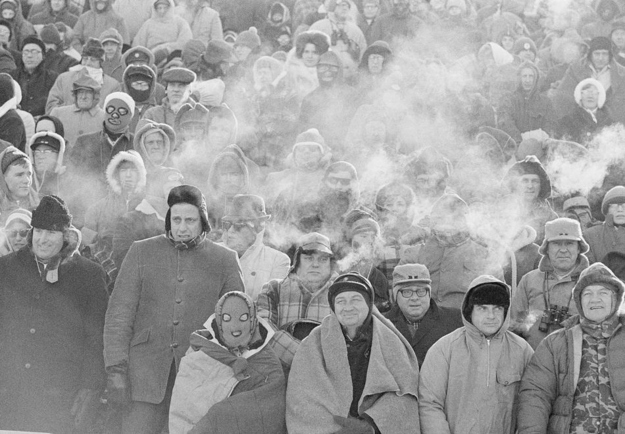 By the fourth quarter of the game, temperatures are expected to plunge to a frigid -7 with wind chills of -30. The Packers plan to distribute 70,000 hand warmers, along with free coffee and hot chocolate.