Thomas Mair, the man who was arrested after the fatal shooting British lawmaker Jo Cox on Thursday, was a longtime supporter of U.S.-based neo-Nazi group the National Alliance, according to the Southern Poverty Law Center (SPLC), a watchdog organization that monitors extremist groups in the U.S.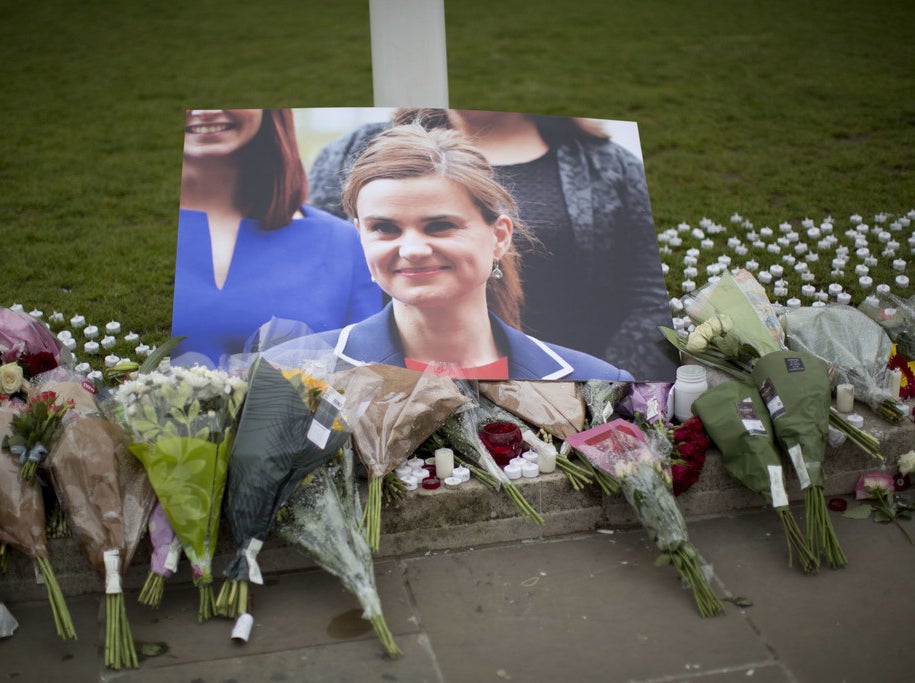 Though police in the United Kingdom did not name the suspect, British media identified him as Thomas "Tommy" Mair, a 52-year-old man described by neighbors as a quiet loner who lived with his grandmother until she died a few years ago.
Mair was detained by police shortly after Cox, a 41-year-old Labour MP and mother of two children, was shot in her constituency in West Yorkshire Thursday.
Several British media outlets quoted eyewitnesses as saying Mair shouted "Britain first" while on the scene. There is a far-right anti-Muslim campaign group of the same name.
Cox was a passionate advocate for Syrian refugees and was campaigning for Britain to stay in the European Union.
According to records obtained by the SPLC, Mair bought a manual from the National Alliance in 1999 that included instructions on how to build a pistol. The SPLC also published receipts showing Mair purchased subscriptions to a manual from the organization on "Chemistry of Powder & Explosives" and an "Improvised Munitions Handbook," among others.
The receipts were from National Vanguard Books, the National Alliance's publishing group.
One of the receipts showed that Mair purchased Ich Kampfe, translated to I Fight, a handbook Germany's Nazi Party gave to new enrollees in 1943.
Mair paid more than $620 to the National Alliance for subscriptions to their manuals, the SPLC said.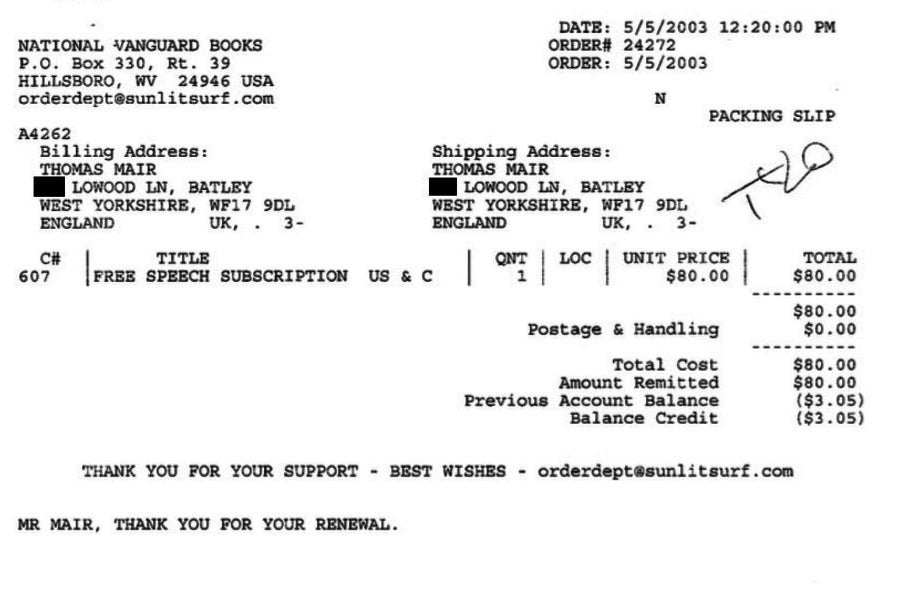 Citing a decade-old website posting, the Daily Telegraph reported that Mair also subscribed to S.A. Patriot, a South African magazine published by the White Rhino Club, a pro-apartheid group.
In a statement, the National Alliance said they believed the records had been illegally obtained by the SPLC, which it described as a "well-funded Jewish group."
"The National Alliance had and has no connection with Thomas Mair any more than with any other book customer; we did not work with him, were not familiar with him, and did not remember his name even after the release of the illegally-obtained book receipts," the group said in a statement.