Police are hunting for a woman who has been dubbed the "Mad Pooper" by residents of a Colorado Springs neighborhood who have seen the woman regularly defecating outside their houses.
Police have opened a case against the unidentified poopertrator after receiving multiple complaints from residents of the Pine Creek neighborhood, Lt. Howard Black, a spokesperson for the Colorado Springs Police Department told BuzzFeed News.
Black said that police have received several pictures of the suspect and are still trying to identify her.
The woman — who has been photographed by residents in "running attire" — will be arrested and charged with urination and defecation in public as per city ordinance, Black said.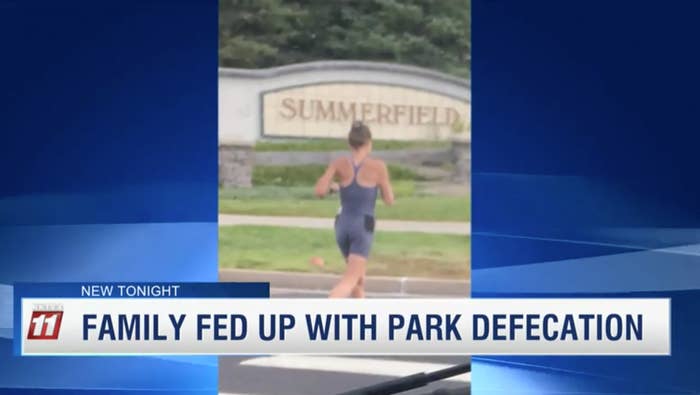 Black said that the woman may have some mental health issues or may be holding a grudge, but said there was no way of knowing her motives until she was caught and questioned.
"I've been here 35 years almost and I can't recall a case where we have someone making this choice multiple times," Black said, addressing this unexpected turd of events.
"We need to talk to her to have a better understanding of why these choices are being made."
"There's a lady taking a poop!" Cathy Budde's children told her, as they spotted the woman offloading right outside their house, KKTV reported.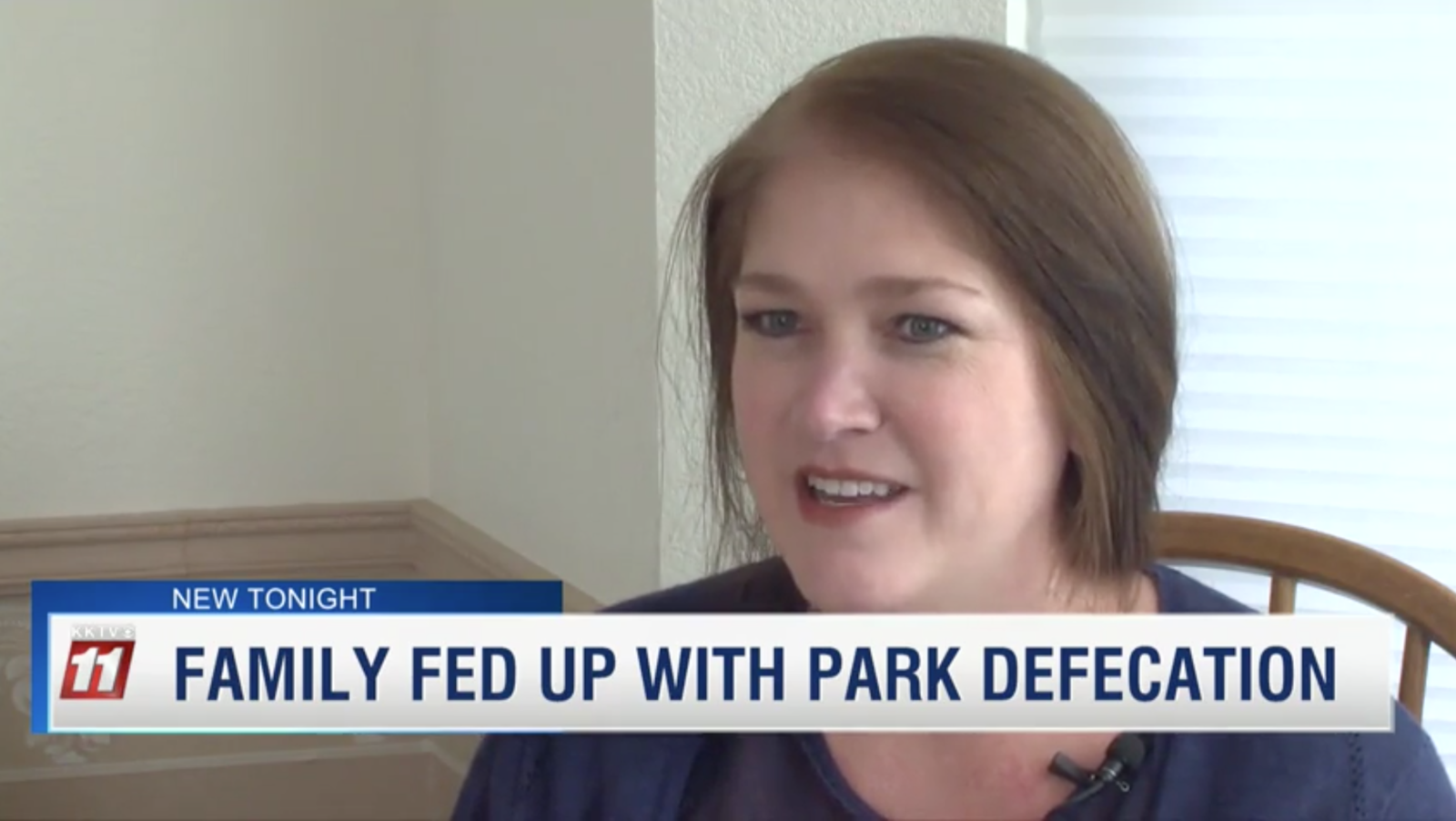 "They are like, 'There's a lady taking a poop!' So I come outside, and I'm like ... 'are you serious?'" Budde told KKTV.
Budde confronted the woman, saying, "Are you really taking a poop right here in front of my kids!?"
The woman replied, "Yeah, sorry," Budde recalled.
Black said the woman had been engaging in this behavior for several weeks.
She has appeared to take a dump outside the Budde family's house "a number of times" but has also raised a stink at "other locations" in the area, he said.
Budde has even put out public notices addressing the "female jogger that continuously uses our walkway as her toilet."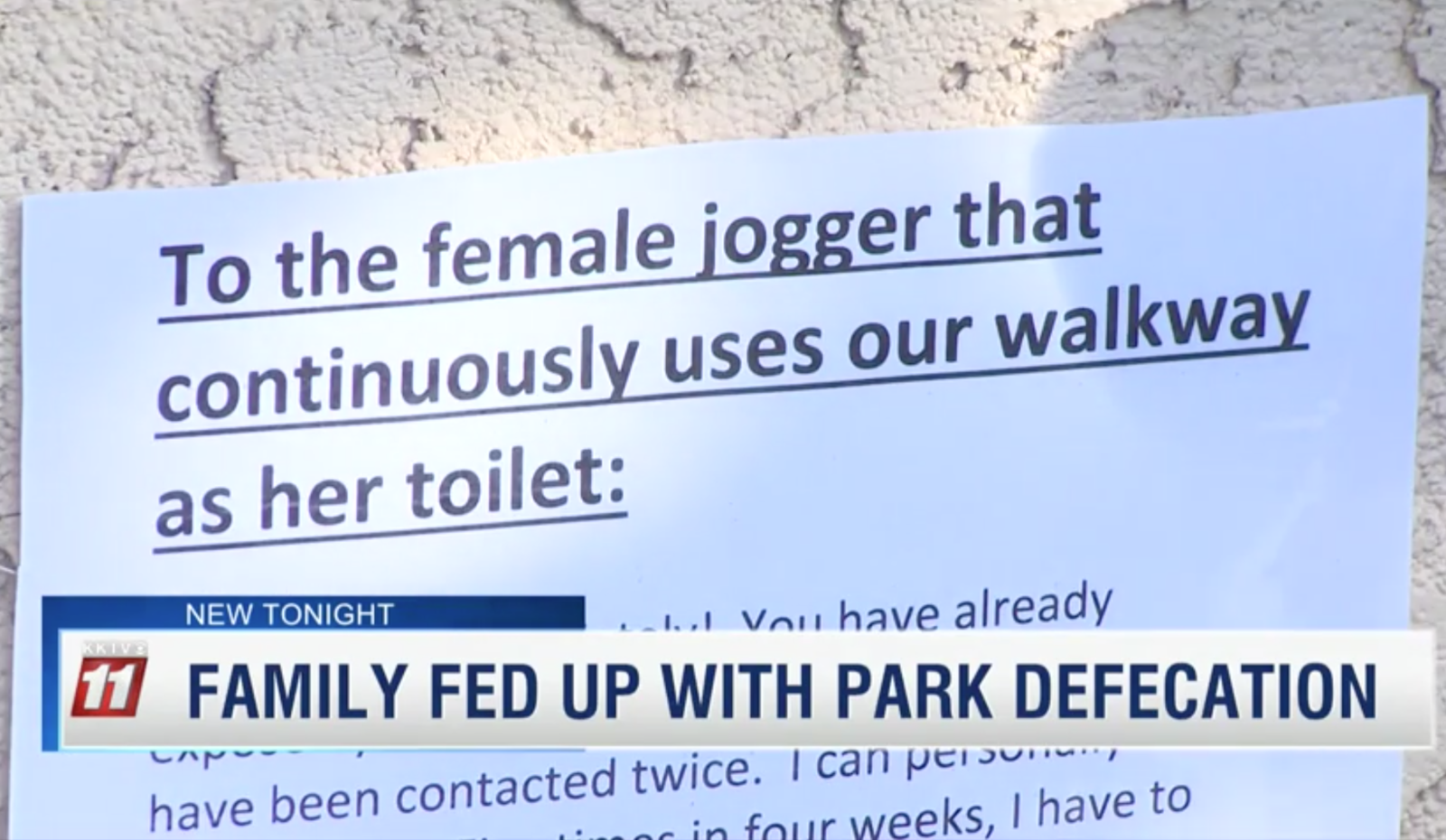 "I put a sign on the wall that's like 'please, I'm begging you, please stop,'" Budde told KKTV. "She ran by it like 15 times yesterday, and she still pooped," Budde said, adding that there were public restrooms less than a block away from their house.