The Daily Mail Mistakenly Describes A Sexually Assaulted Woman Wearing A Yellow Hijab As A "Blonde Woman"
Other news websites, which picked up the video of the woman being mobbed by a group of male students at Cairo University, also ran headlines emphasizing that she was a "blonde woman."
Mail Online, the website of British tabloid the Daily Mail, published a story on March 25, about a woman who was filmed as she was sexually assaulted by a group of men while walking across the Cairo University campus last week.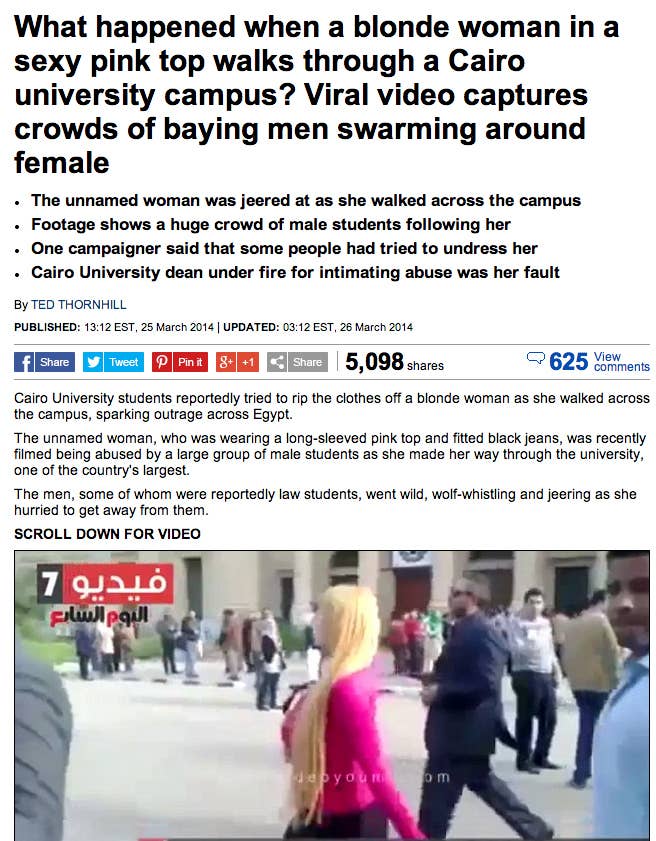 The entire article refers to the student as a "blonde woman" when, clearly, the woman is wearing a pale yellow hijab or headscarf.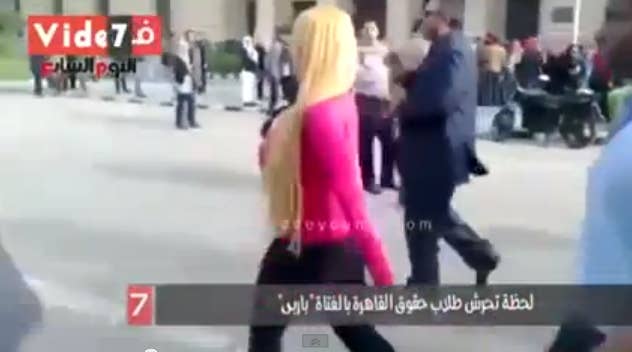 The unidentified woman was walking across the campus, when she was swarmed by a large group of group of male students, who reportedly tried to rip her clothes off while jeering and wolf-whistling at her.
Mail Online's story also describes the "blonde woman's" attire as "a sexy pink top" and "fitted black jeans."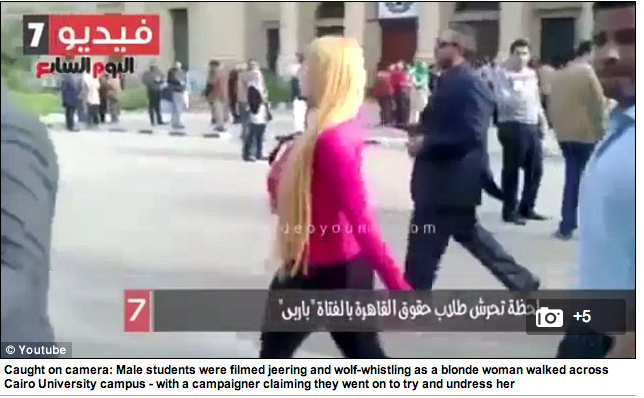 Other news websites which picked up the story and the video, ran headlines emphasizing that the student was a "blonde woman."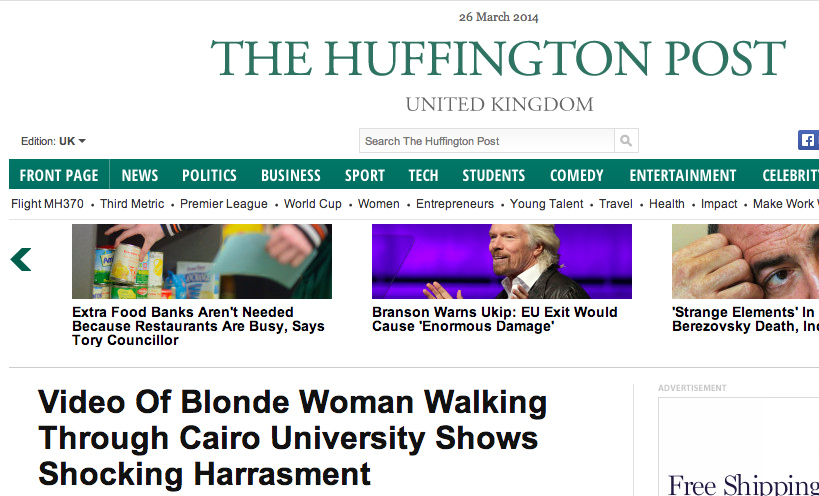 The university's dean described the student's outfit as "a bit unconventional" while a well-known Egyptian talk-show host, Tamer Amin, said she was "dressed like a hooker."