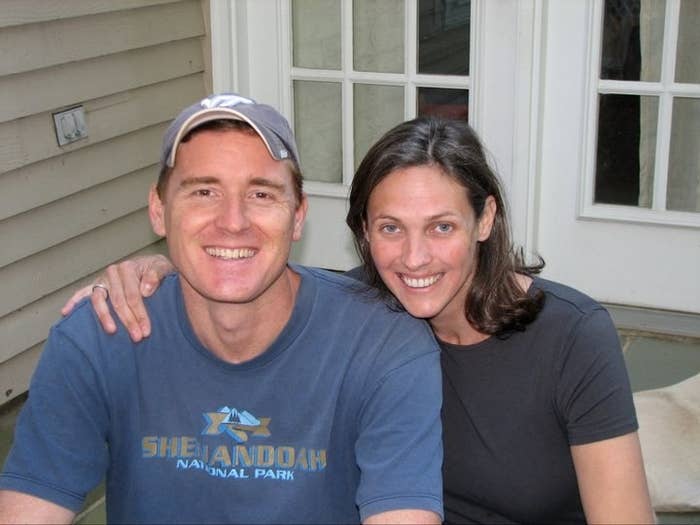 In a series of text messages to her daughter's high school classmate in October and November, Buckley Kuhn-Fricker expressed concerns about her 16-year-old's "downhill slide" since she began dating another teen she met at the private school they attended in Springfield, Virginia.

"The downhill slide since she has been with [redacted] is super scary and sad," Kuhn-Fricker wrote to Mja Allem, 18, who told BuzzFeed News that she had known Kuhn-Fricker's daughter since they were 11 years old.

"I'm not impressed by him in any way, but as far as I can tell he has always been very nice to her," Kuhn-Fricker told Allem, who provided BuzzFeed News with screenshots of the text messages. "If I didn't think he was being nice, then there would be nothing redeeming about him."

Two days before Christmas, her daughter's 17-year-old boyfriend fatally shot Kuhn-Fricker, 43, and her husband, Scott Fricker, 48, after they confronted him in their daughter's bedroom, according to accounts by family members and law enforcement.
The slain couple's friends and family members believe that they were killed following their attempts to end their daughter's relationship with the teen after discovering his alleged Nazi and white supremacist messages on his social media accounts, the Washington Post reported in an article that has been shared around the internet.

The teen then shot himself and has been in "critical condition" in the hospital as of Thursday. He has been charged with two counts of murder but police have been unable to serve him the petitions due to his condition.

BuzzFeed News is not identifying the suspect because police are charging him as a juvenile. BuzzFeed News is also not identifying Kuhn-Fricker's teenage daughter because she is a minor.

Days before her death, Kuhn-Fricker, an attorney who founded an elder care company, sent an email to the principal of the high school attended by her daughter and the suspect, describing him as a "monster" who is "spreading hate," the Post reported, which also noted it "could not independently confirm that the accounts were tied to the boyfriend."

She also attached several images from a Twitter account she believed belonged to the suspect, which praised Hitler, called for "white revolution," and contained slurs against the LGBTQ community and anti-Semitic comments, the Post reported.

"I would feel a little bad reporting him if his online access was to basically be a normal teen, but he is a monster, and I have no pity for people like that," Kuhn-Fricker wrote in the email that was provided to the Post by an unidentified family friend. "He made these choices. He is spreading hate."

Kuhn-Fricker's mother, Janet Kuhn, told the Post that a day before the murders, the family took her granddaughter to a friend's house to try and convince her to break up with the suspect. Janet Kuhn said that while the teen was angry and tearful, she eventually agreed.

Kuhn-Fricker then texted a friend Thursday night to tell her that she had sent a message to the suspect's mother calling him "an outspoken Neo Nazi" who was a "sneaking into our house at night," the Post reported.

Hours later, the suspect was back at Kuhn-Fricker's house and spent an hour with her daughter, Janet Kuhn told WJLA. She said Scott Fricker heard a noise in his daughter's bedroom and "sensed something was up."

The couple then "confronted" the suspect, after which he shot them and shot himself, according to police. Four other family members who were inside the home at the time of the shooting were not hurt, police said.

Allem told BuzzFeed News on Wednesday that she attended the Dominion School along with Kuhn-Fricker's daughter and the suspect. The school's website states that it is a "coeducational, therapeutic special education day school" for "adolescents who are experiencing emotional, learning, and/or behavioral problems that interfere with their educational development."
A representative for the Dominion School declined to comment when contacted by BuzzFeed News. Janet Kuhn told BuzzFeed News that she did not know the name of the school her granddaughter attended.

Allem said the suspect often talked about "murder" and "very violent disturbing things" at the school. She said he made fun of another classmate by saying that he had "Jew curls." The teen also used to make anti-Semitic jokes with his friend, raise his hand and say "Heil Hitler," and "say things like 'The Nazis are coming back,'" Allem said.

According to Allem, the suspect "would try to manipulate" Kuhn-Fricker's daughter into hating her parents and told her that their "control over her is not warranted."

He also made jokes and "references towards violence" against her parents, but "never acted on it until now," Allem told BuzzFeed News.

"All I know is he didn't like them very much," she said. "And he felt they were getting in the way."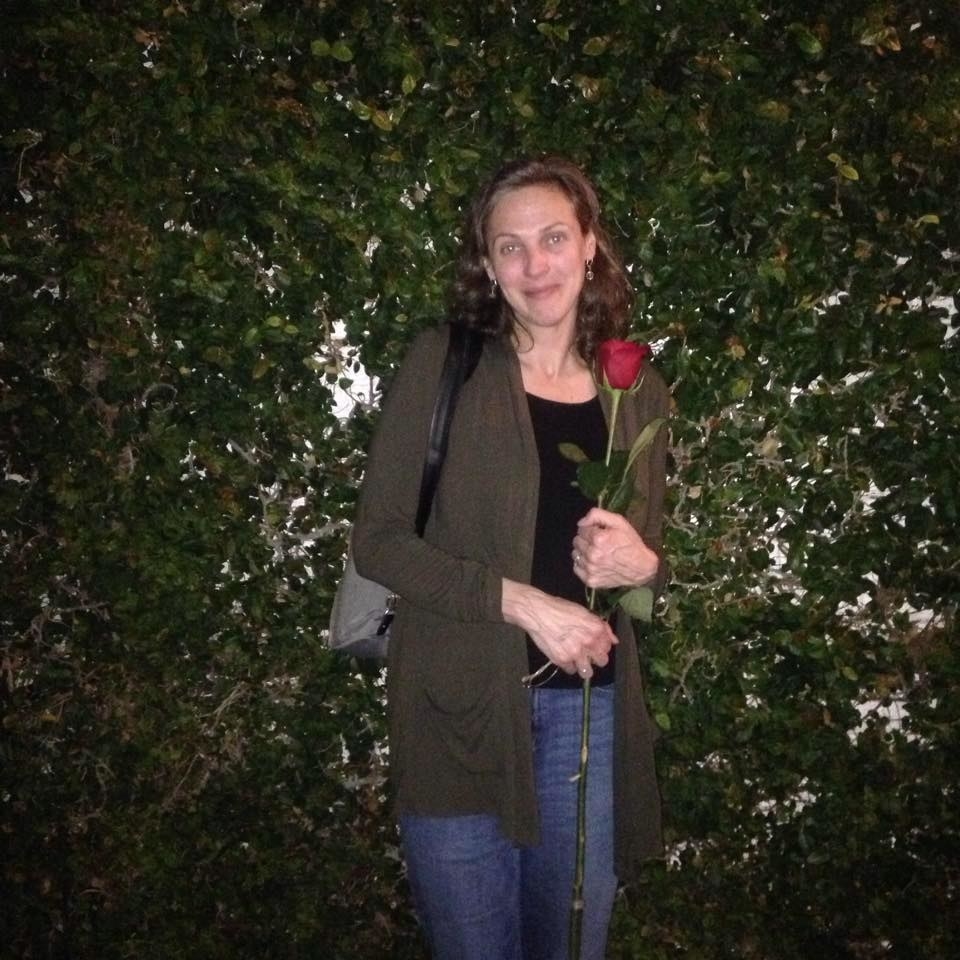 A close relative of the suspect, who was not identified, reportedly told News4 on Wednesday that the teen struggled with mental illness, but that the family did not know about reports of his Nazi beliefs. BuzzFeed News's calls to the suspects' parents went unanswered.

In an interview with WJLA, Janet Kuhn said the parents kept a "tight eye" on their daughter and "disapproved of all the time she was spending with him ... hours on the phone."
In text messages to Allem, Kuhn-Fricker worried about the time her young daughter spent talking to the suspect on the phone, and his influence over her.

Kuhn-Fricker told Allem that her daughter often forgot to take care of basic things for herself like taking her medicines at night, because she was "completely engrossed on the phone" with the suspect.

"And we are controlling because she just turned 16 years old and we are caring parents and she will have more freedoms as she gets older," she said.

Kuhn-Fricker also said that her daughter cried "when she can't talk to him" and that she thought her parents were "nazis" for giving her a two-hour limit while talking to her boyfriend.

In her email to the school principal, Kuhn-Fricker wrote that her daughter had told her that her boyfriend was very good at history. She said that her daughter asked her, "Did you knew that Jews are partly to blame for WWII?"

In one of her text messages to Allem, Kuhn-Fricker worried about her daughter learning history from the suspect.

"She has much to learn before she's 18 and listening to [redacted] version of history lessons will not help," Kuhn-Fricker said.