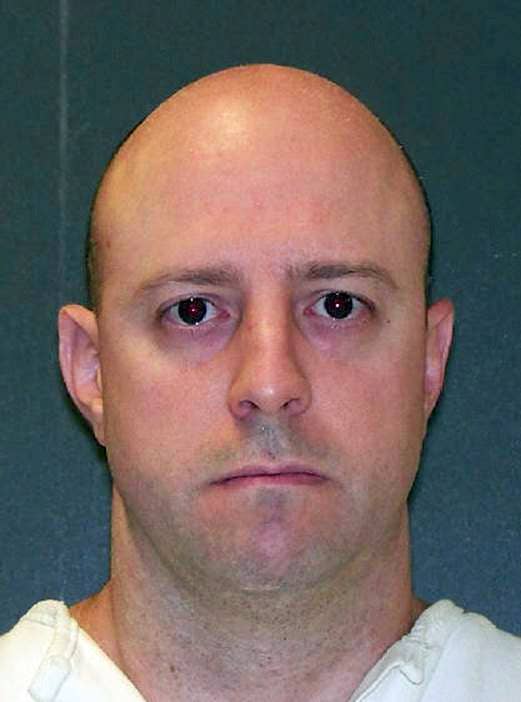 James Freeman was executed in Texas on Wednesday afternoon for fatally shooting a game warden in 2007, the Associated Press reported.
Freeman's lawyers had challenged his sentence, saying their client was too mentally ill to be executed and that his trial counsel was ineffective in proving so. But on Jan. 11, the U.S. Supreme Court declined to stop his execution. And on Monday, the Texas Board of Pardons and Paroles turned down his request for clemency.
Freeman is the fourth person to be executed this year and the second to be executed by Texas.
In March 2007, Freeman shot and killed Texas Parks and Wildlife Game Warden Justin Hurst after a 90-minute high-speed chase, according to court documents.
Hurst had attempted to pull Freeman's truck over after suspecting that he had shot a bird on a fence with a .22 caliber rifle. After Freeman's truck was disabled over a spike strip, he got out of his vehicle and fired a handgun at officers, emptying the magazine. Officers returned fire, but Freeman reemerged shooting an AK-47 rifle, which he used to fatally shoot Hurst.
The shootout was captured on video by one of the officer's dashcams.

For his trial, Freeman hired two experienced criminal defense attorneys, Stanley
Schneider and Lee Cox, for a six-figure fee, The Austin Chronicle reported. They argued that Freeman had not intended to kill anyone, but was depressed and suicidal and had shot in the officers' direction to induce them to shoot and kill him in return, court documents show.

An expert for the defense testified that Freeman was "moderately depressed and suicidal," which combined with his alcohol abuse, made him reckless and impulsive. Another stated that his actions were consistent with "suicide by cop."
His friends and family also testified about his "good nature" and concluded that his actions were the result of an "extreme emotional or psychological break."

Prosecutors argued that Freeman had anger issues and not significantly depressed or mentally impaired. They said Freeman intended to kill the officers to escape punishment and that the guns he had with him proved he had prepared for a shootout.
Freeman was eventually convicted of capital murder and sentenced to death.
His new lawyers filed appeals arguing that Freeman's trial counsel were deficient because they failed to investigate his mental-health history — which supported his claim that he suffered from depression, mental illness, and other disorders. They also claimed that Freeman's brain was impaired as a result of toxic exposure while working for his father's welding company.