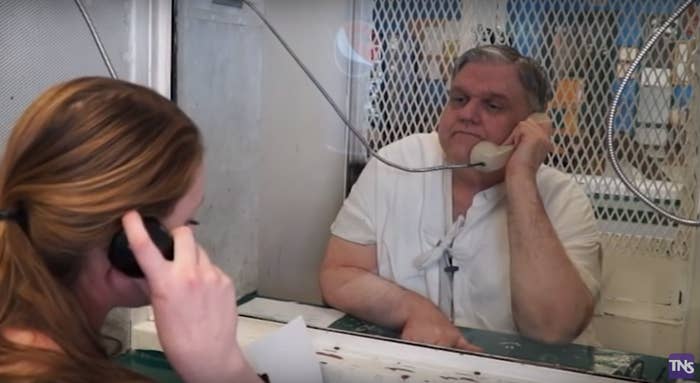 Coy Wayne Wesbrook is scheduled to be executed Wednesday in Texas for a 1997 shooting rampage at a party that left five people dead, including his estranged wife.
Wesbrook fatally shot two women, including his ex-wife Gloria Jean Coons, 32, and her roommate, Diana Ruth Money, 43, as well as three men: Antonio Cruz, 35; Anthony Ray Rogers, 41; and Kelly Hazlip, 28, the Associated Press reported.
Lawyers for Wesbrook, 58, argued in recent appeals — all of which were denied — that he was mentally impaired and ineligible for the death penalty. During his trial, his lawyer argued that Wesbrook had low IQ and had dropped out of school in the 8th grade.
When Wesbrook appealed his death sentence on grounds of intellectual disability, Dr. George Denkowski, the psychologist whose testimony Texas relied on, determined that Wesbrook was intellectually competent to be executed.
Denkowski was later reprimanded by the Texas State Board of Examiners of Psychologists after his methods to determine whether death row inmates were intellectually competent to be executed were deemed unscientific, The New York Times reported in 2011. As part of a settlement agreement, Denkowski agreed never to evaluate intellectual disability in future criminal cases and paid a fine of $5,500.
Wesbrook's appeals to courts have been exhausted, however, and no last-minute appeals are expected, his attorney, Don Vernay, told the AP. A petition to commute his death sentence was rejected Monday by the Texas Board of Pardons and Paroles.
"I'm very optimistic they're going to kill me," Wesbrook told the AP from prison. "Yeah, there ain't no doubt."
He added, "The main thing in my case is five victims, five shots, five bodies and everybody died. There was nobody left alive and that pretty much cinched it, you could say."

Wesbrook would become the sixth person to be executed by Texas this year.
Wesbrook and Coons were married in 1995 and got divorced in 1996, but continued to see each other and live together, according to court documents.

On the night of Nov. 12, 1997, Wesbrook went to Coons' apartment in the hopes of reconciliation they had discussed earlier that day, but she had other visitors over for a party. Wesbrook later testified that he felt humiliated when Coons flashed her breasts to the guests at the party.
When Coons had sex with two of the men present at the party, Wesbrook fetched his hunting rifle from his truck. When he returned to the apartment, he claimed that the other guests began to harass and taunt him. When Coons' roommate, Money, flung a beer in his face, Wesbrook testified that his rifle "went off," killing her. He then said that Cruz and Rogers rushed at him and he killed them in self-defense. He then fatally shot Coons and Hazlip who were having sex with each other.
"You hear all your life if you catch your old lady in bed with somebody, don't just shoot her but shoot her lover too," Wesbrook told the AP from prison. "In her case, there was a bunch of lovers. I just took care of my business."