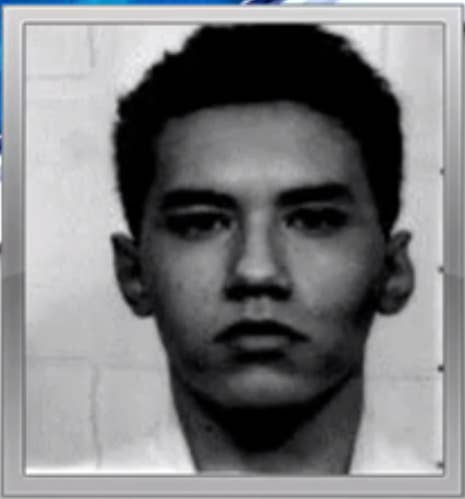 Gustavo Garcia was executed in Texas on Tuesday for the 1990 murder of a liquor store clerk during an armed robbery.
Garcia fatally shot Craig Turski, 43, with a shotgun as he and an accomplice, Christopher Vargas, robbed the Beverage Warehouse in Plano. Garcia, who was 18 at the time of the crime, has spent more than half of his life on death row.
The Texas Board of Pardons and Paroles rejected Garcia's clemency petition, the Associated Press reported. A U.S. district judge on Friday refused to halt Garcia's execution. His attorneys had argued that Garcia's execution should be stayed to provide time for new independent counsel to review his case and to determine if there were claims that his former attorneys failed to raise in previous proceedings. The U.S. Supreme Court has also previously rejected Garcia's appeals.
There were no further appeals planned for Tuesday, Garcia's attorney, Seth Kretzer, told BuzzFeed News.

Garcia, 43, became the third person to be executed by Texas this year.
On Dec. 9, 1990, Garcia ordered Turski to hand over money from the cash register at the Beverage Warehouse, while Vargas, who was 15 at the time, stole beer and transported it to their vehicle, according to court documents. After Turski handed over around $500, Garcia ordered him to get on his knees in a room next to the cash register, according to Garcia's written confession. After a customer walked into the store and saw Garcia, he said he "panicked" and shot Turski with a sawed-off shotgun.

"The clerk started coming at me and threw a chair at me and then he ran outside," Garcia's confession said. "I loaded the shotgun and shot the clerk again outside the store. The clerk had jumped over the fence and was in some grass when I shot him the 2nd time."
A month later, Garcia, Vargas and Garcia's girlfriend stopped at a gas station in Plano. Garcia and Vargas entered the station with the same .20 gauge shotgun Garcia used to kill Turski. The store clerk, Gregory Martin, told his girlfriend over the phone to call the police. Martin was taken to a back room and fatally shot at point blank range in the back of his head. The police found Vargas standing over Martin's body while Garcia was hiding in a freezer close to where the shotgun was lying. Garcia claimed that Vargas shot Martin but the identity of the shooter was never confirmed, court documents showed.
As a minor, Vargas was ineligible for the death penalty, and was sentenced to life in prison.
In 1998, Garcia and six other death row inmates attempted to escape the Huntsville prison on Thanksgiving night. While one inmate managed to flee, Garcia, along with the others were caught before they escaped the prison complex.
Garcia's death sentence was overturned on appeal in 2000, due to testimony from psychologist Walter Quijano, who the Texas Tribune reported had testified "that Hispanics were more likely to pose a future danger to society." He was granted a new sentencing trial, but was sentenced to death again in 2001.
"He was just a callous murderer," Kevin Turski, the victim's brother told The Dallas Morning News. "They took the money, and they shot him anyway."