Texas Obtains New Supply Of Lethal Injection Drugs For April Executions
The department of corrections said it obtained a new supply of pentobarbital from a "licensed pharmacy."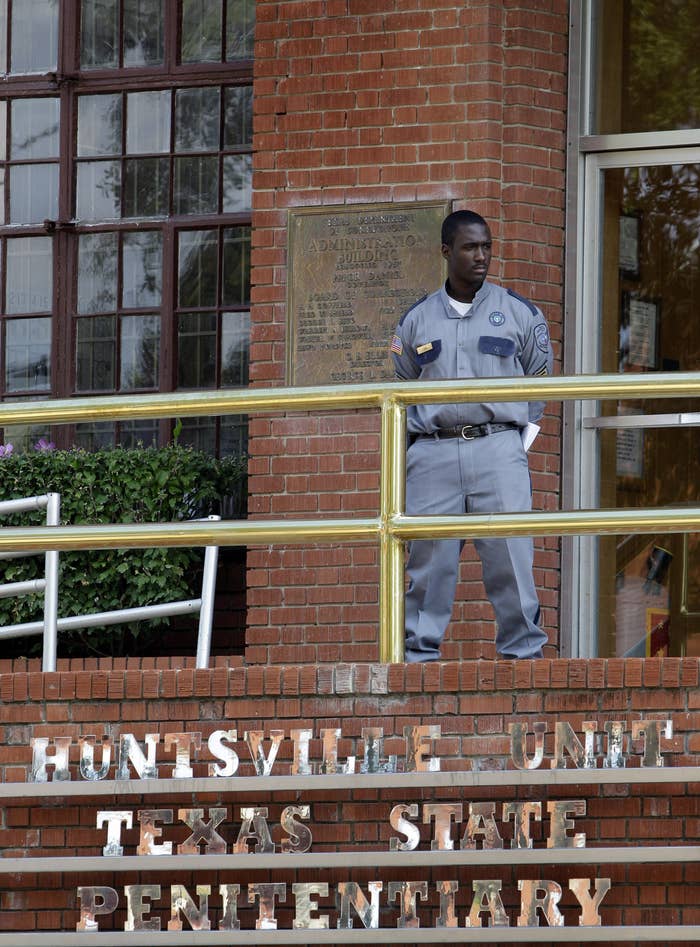 The Texas Department of Criminal Justice (TDCJ) said it had obtained a new supply of lethal injection drugs to carry out all executions scheduled in April.
The country's most active death penalty state had almost run out of its supply of pentobarbital, the sole primary drug it uses for executions, with enough left for only one execution. A TDCJ spokesman said in a statement that it has acquired more pentobarbital to conduct all four executions scheduled next month.
"The drugs were purchased from a licensed pharmacy that has the ability to compound," TDCJ spokesman Jason Clark said. He did not identify the pharmacy.
The state has previously refused to disclose its source for pentobarbital and defended its secrecy by claiming that threats were made against previous suppliers of lethal injection drugs. Clark did not specify if the new batch of drugs were supplied by the same pharmacy that provided the previous batch.
Faced with a shortage of lethal injection drugs, other states with active death penalties are exploring alternative methods of execution. Last week, Utah's governor signed a bill into law making it the only state to use a firing squad to carry out the death penalty if there is a shortage of lethal drugs.
Oklahoma's lawmakers on Tuesday gave preliminary approval to allow to use of nitrogen gas for executions.