Texas Hands Down Its First Death Sentence Of 2015
Although Texas is the most active death penalty state in the country, the state had not sentenced anyone to death in 2015 — until this week. The 22-year-old sentenced to death on Oct. 7 said he fatally shot a man because of his "killer instinct."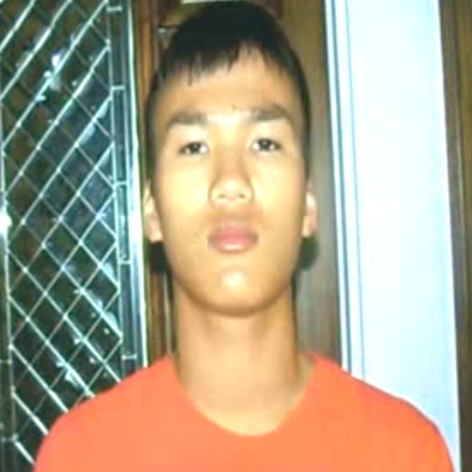 Although Texas is the country's most active death penalty state, it only handed down its first death sentence of 2015 on Wednesday.
A Brazos County jury sentenced 22-year-old Gabriel Hall to death, the Associated Press reported, the first new death sentence in the state since December 2014.
Texas has executed 11 people this year, however, the most in any other state.
Jurors, some of whom were crying when the verdict was read, sentenced Hall to death for stabbing and fatally shooting 68-year-old Edwin Shaar Jr. in 2011. Hall also confessed to stabbing Shaar's 70-year-old wife, Linda, who survived the brutal attack.
Jurors in this year's three other capital murder cases with the possibility of death penalty in Texas had given out life sentences without parole, the AP reported.
Last year, 11 people were sentenced to death in the state. New death sentences in Texas have dropped nearly 80% since 1999, which saw the highest number of death sentences at 48, according to the Texas Coalition to Abolish the Death Penalty (TCADP).
Over the past five years, 60% of all new death sentences have been imposed on African-Americans, according to TCADP.
Hall, who was 18 at the time of the crime, had confessed to killing Shaar and stabbing his wife in their College Station home, attributing it to his "killer instinct."
Jurors on Wednesday listened to a 90-minute recording of Hall's confession where he said he stabbed Shaar and then his wife, Linda, while she called police, The Eagle reported. He then confessed to shooting Shaar in the head at point-blank range and said he attempted to shoot Linda but the gun was jammed. He then stabbed her again.
"I actually enjoyed it," Hall said in the recording. "Not because they were defenseless, it was because the man put up a fight."
Hall said he chose the couple's house because it was "suitable" and the trees provided cover. Hall said he chose to attack the couple on a day when "the weather was nice" and had planned it for months.
"I just want to die, and I am willing to kill for it," Hall said in the recording. "I was never very motivated to live."
Hall's attorneys argued that he suffered a traumatic and abusive childhood at the hands of his adoptive parents, Karen and Wes Hall, KBTX.com reported.