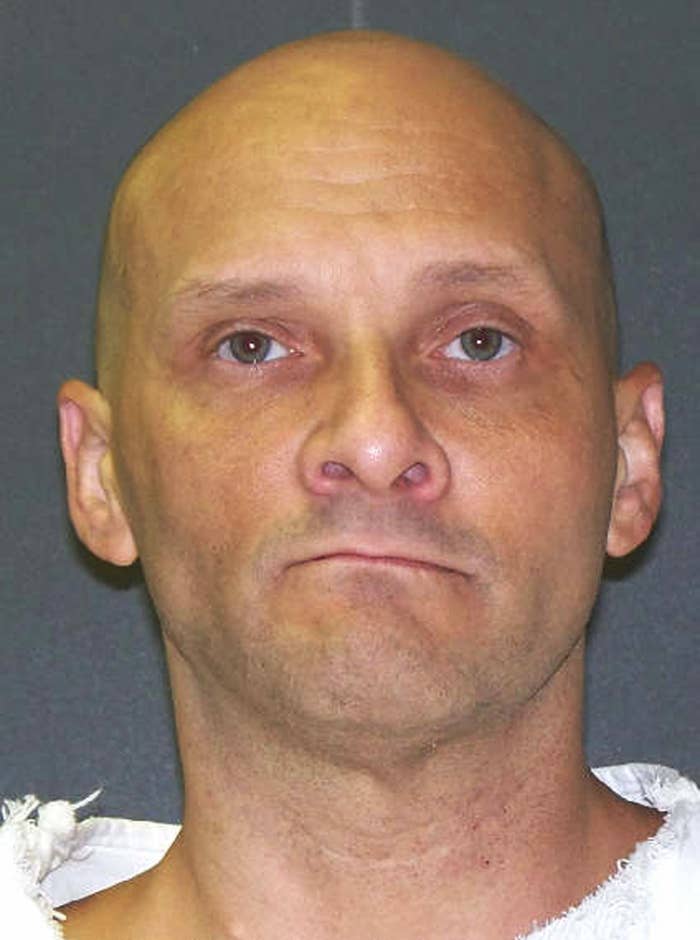 Christopher Wilkins was executed in Texas Wednesday for murdering two men over a fake drug deal in 2005. Wilkins, 48, died by lethal injection in the nation's first execution this year. Texas carried out the second-highest number of executions in 2016.
The US Supreme Court denied Wilkins' request for a stay of execution on Wednesday afternoon. He was executed Wednesday evening, the Associated Press reported.

Wilkins' lawyers had asked the justices to stop his execution on the grounds that he had had ineffective legal help at his 2008 capital murder trial and that he "never had a meaningful opportunity to develop and present an ineffective-assistance claim."

Texas opposed the effort to stop his execution, stating that Wilkins' request for funding was "redundant" and that he intended to use those funds to explore "wholly meritless claims."

Wilkins was convicted for the October 2005 murders of Mike Silva, 33, and Willie Freeman, 40, in Fort Worth. Evidence presented at the trial showed that Wilkins chanced upon Freeman who offered to sell him drugs. As a prank, Freeman tricked Wilkins into paying $20 for a piece of gravel that he passed off as a rock of cocaine, according to court documents.

Although Freeman later apologized and gave Wilkins real drugs, Wilkins had resolved to kill Freeman because he had taken his money and laughed at him, court documents said.

Weeks later, Silva drove Freeman and Wilkins to collect a stash of guns and drugs across town. During that trip, Wilkins shot Freeman in the back of the head and shot Silva three times as he tried to escape the vehicle.

On his arrest, Wilkins confessed to several murders and suggested that he might plead guilty. During the trial, evidence also tied Wilkins to a third murder of a man outside a Fort Worth bar.

Wilkins admitted to killing Freeman and Silva, as well as the third man, but also testified that he had falsely confessed to other crimes. He told the court that his lawyers did not want him to plead guilty and had convinced him to go to trial.
"When I get wound up, I have a fuse that is short," Wilkins said in his testimony. "I don't think about what I am doing."
He concluded his testimony telling the court, "[A]t this point, really, it doesn't matter what I want. … [I]t's no big deal, no big deal. Just do whatever you do."