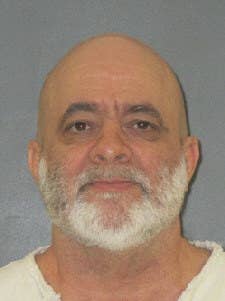 Texas executed Barney Ronald Fuller Jr. Wednesday for the 2003 murder of his neighbors in Houston County, the Associated Press reported.
Fuller became the seventh person to be executed in the state this year, breaking the longest gap between executions in Texas since 2008.
He was sentenced to death for fatally shooting his neighbors, Annette and Nathan Copeland, outside the small town of Lovelady, about 100 miles north of Houston.

Fuller's direct appeals to the US Supreme Court and the Texas Court of Criminal Appeals were denied. In May 2016, the federal district court granted Fuller's motion to waive his federal habeas proceedings. He chose not to appeal the order. He had no pending appeals at the time of his death, his lawyer told The Texas Tribune.

In a year marked by significantly fewer executions, even Texas — the country's busiest death chamber — last carried out an execution four months ago. This makes it the longest period Texas has gone without killing inmates since 2008, when executions were halted across the country as the US Supreme Court considered a case challenging the constitutionality of lethal injection procedures. Several scheduled executions in Texas this year were stayed, delayed, or withdrawn for various reasons.

Fuller, who was known to fire weapons on his rural property, was engaged in a dispute with the Copelands, over his alleged shooting of their electric transformer, according to court records. On May 13, 2003, Fuller was notified that he had been charged with making a terroristic threat after he told Annette Copeland over the phone, "Happy New Year, I'm going to kill you." After a night of drinking, Fuller went on a shooting rampage at the Copelands' house, killing both Annette, 39, and Nathan, 43, and wounding their 15-year-old son Cody. He also entered their 10-year-old daughter's room but left when he couldn't turn the light on, according to court documents.

Later that morning, Fuller called 911, confessed to the murders, and turned himself over to police.