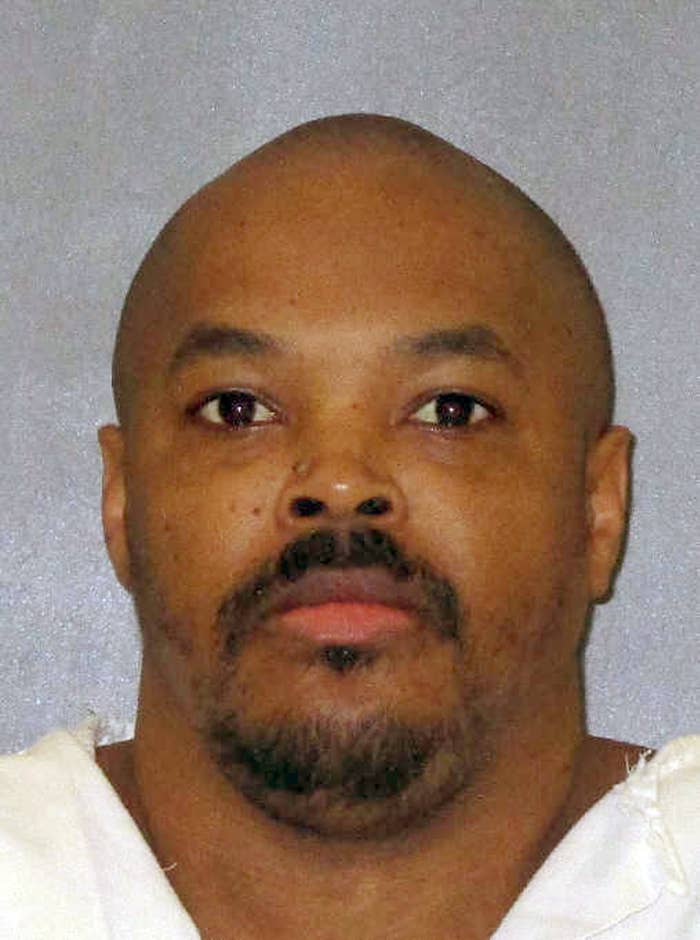 A 43-year-old man convicted of murdering two of his former colleagues at a Subway sandwich shop in 2002 was executed Thursday, the Texas Tribune reported, despite claims that he is innocent.
The Supreme Court announced it had denied Terry Edwards' requests to halt his execution a little before 9:30 p.m. Central Time. He died less than an hour later, at 10:17 p.m.
Edwards and his cousin, Kirk Edwards, were convicted in the fatal shootings of Subway employees Mickell Goodwin and Tommy Walker during a robbery in Dallas. Terry Edwards had recently been fired after being accused of stealing from the cash register.
Kirk Edwards, who had a long criminal history, pleaded guilty to robbery in exchange for a 25-year sentence with the possibility of parole. His release date is set for 2027. Terry Edwards, whose attorneys say had no criminal history, was accused of pulling the trigger and sentenced to death.
His attorneys have filed two separate appeals to the US Supreme Court to stop his execution, arguing that did not commit the killings and that he had poor legal help during the trial and in his earlier appeals. Another appeal challenged Texas' lethal injection protocol.
"Mr. Edwards' trial was riddled with state misconduct, race bias, false science, and
suppressed evidence, all of which call into question the constitutionality of the integrity of his conviction and death sentence," one Supreme Court appeal filed on Thursday stated.
His lawyers said that prosecutors elicited "false expert testimony" to support arguments that he was the trigger person.
They also said that prosecutors "maintained a strike list," identifying potential African American jurors with a "B", and that not a single black juror was seated on the jury. Edwards is black and the two victims were white.
In previous appeals, his lawyers said that they found repeated instances of misconduct by the lead prosecutor of Edwards' trial, Thomas D'Amore, who was "directly responsible for at least three wrongful prosecutions that were later overturned." They also said that the results of the gun residue testing of Edwards within minutes of the shooting were negative. The fifth circuit appeals court denied Edwards' petition on Wednesday.
Another appeal filed Wednesday, asked the Supreme Court to stop Edwards' execution pending the ruling of a legal challenge to Texas' lethal injection protocol. Edwards and four other death row inmates had filed a lawsuit asking Texas to test the lethal injection drugs to be used for their executions.
Edwards' appeal referred to the case of death row inmate Perry Williams, whose execution was called off last July after Texas said it didn't have enough time to test the drugs it would use on him, despite evidence from inmates that testing would take only a few days. That raised doubts about the efficacy of the drugs.
"That action and decision raised grave concerns for Mr. Edwards and the other Plaintiffs-Appellants about the quality of the drugs with which the State intends to carry out future executions," his appeal stated, adding that Texas obtains the lethal injection drugs from lightly-regulated compounding pharmacies in a process that is "cloaked in secrecy."
In its response, Texas called Edwards' claims "meritless."