Texas Girl Accused Of Drowning 2-Month-Old Baby Charged With Capital Murder
Authorities say the 14-year-old girl intentionally drowned the infant inside a Dallas apartment.
A 14-year-old girl was arrested on suspicion of intentionally drowning a 2-month-old baby inside a Dallas apartment and charged with capital murder.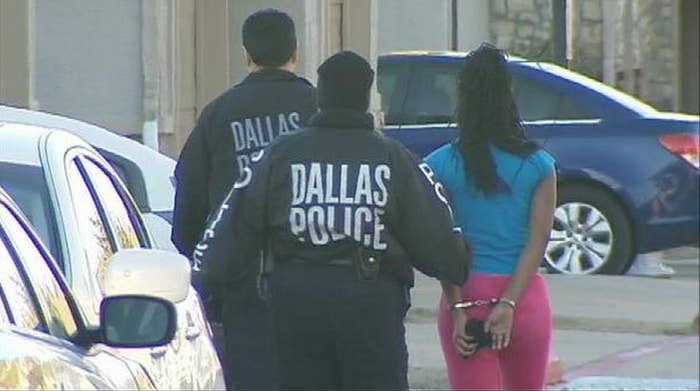 The incident occurred at around 6:10 a.m., Major Robert Sherwin of the Dallas Police Department said at a news conference Monday.
Police responded to a "person in danger" call at 6:13 a.m. on South Westmoreland Road in the Redbird neighborhood. When officers arrived, they were met by Dallas Fire and Rescue, who initially stated that a 3-month-old female child was deceased inside the residence, police said in a statement.
The victim was later identified as 2-month-old Justice Hull.
Initial reports by authorities stated that the suspect was related to the victim, but police later confirmed that she was not.
The suspect's mother was caring for the infant, who had been placed in the home by Child Protective Services at the request of the baby's biological mother, who is currently in prison. They were family friends, police said.
The suspect's mother had just left for work when the incident took place. The girl, who was not immediately identified, called 911 to report the incident. Police did not give details on what she said during the call.
Another teen girl who lives in the house was considered a witness.
The suspect was charged with capital murder of a person under the age of 10, a first-degree felony, police said. She is being held at the Henry Wade Juvenile Justice Center.
Sherwin said there was "very little doubt" that the drowning was an intentional act. He said that in case of a capital felony, the 14-year-old could be certified as an adult by Texas, but that it was up to the juvenile justice system and the district attorney's office.
This story was updated to reflect new details in the investigation.