Before she left for Santa Fe High School on Friday, Cynthia Tisdale, a 63-year-old substitute teacher, mother, and grandmother, left a note for her family: "I had to go meet teacher. I love you. I hope you feel better today. Love Mom. Left you breakfast."
Around two hours later, she died after a 17-year-old shooter opened fire inside the high school's art complex.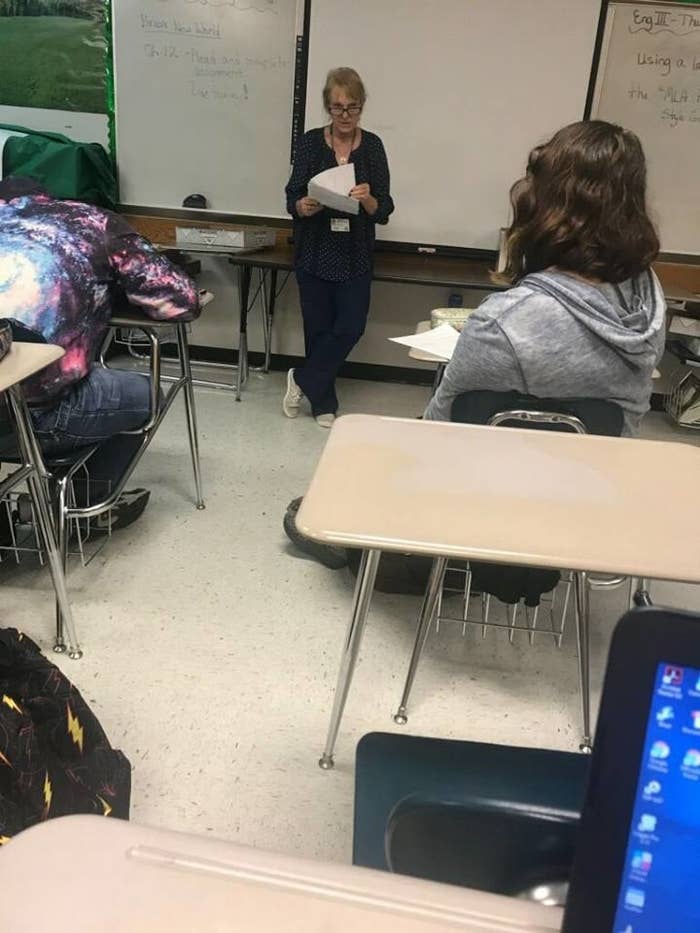 She was among the 10 victims killed in the shooting.
Cynthia — survived by her husband, three children, and 11 grandchildren — loved kids, her brother-in-law John Tisdale said on Facebook. Her family has since framed her last note to them.
Leia Olinde said her aunt was the substitute teacher for the art class on Friday morning.
"I have no words to describe the way I'm feeling now. She was another mother to me," Olinde wrote in a Facebook post. "She taught me how to cook and introduced me to family I otherwise would have never met. She went wedding dress shopping with me and that I will cherish forever."
"She started substitute teaching because she loved to help children," her son, Recie Tisdale, told the Washington Post. "She didn't have to do it. She did it because she loved it."
"We never know when our death will come," John Tisdale wrote on Facebook. "Cynthia planned on one day retiring and being a full-time grandmother. It will never happen."
Cynthia lived in Dickinson, Texas, and was from Louisiana, according to her Facebook page. She was a member of Anchor Bible Baptist Church in Pharr.
Cynthia was working two jobs to help with her family's bills as her husband, William Recie Tisdale, is homebound with an "incurable lung disease," John Tisdale said.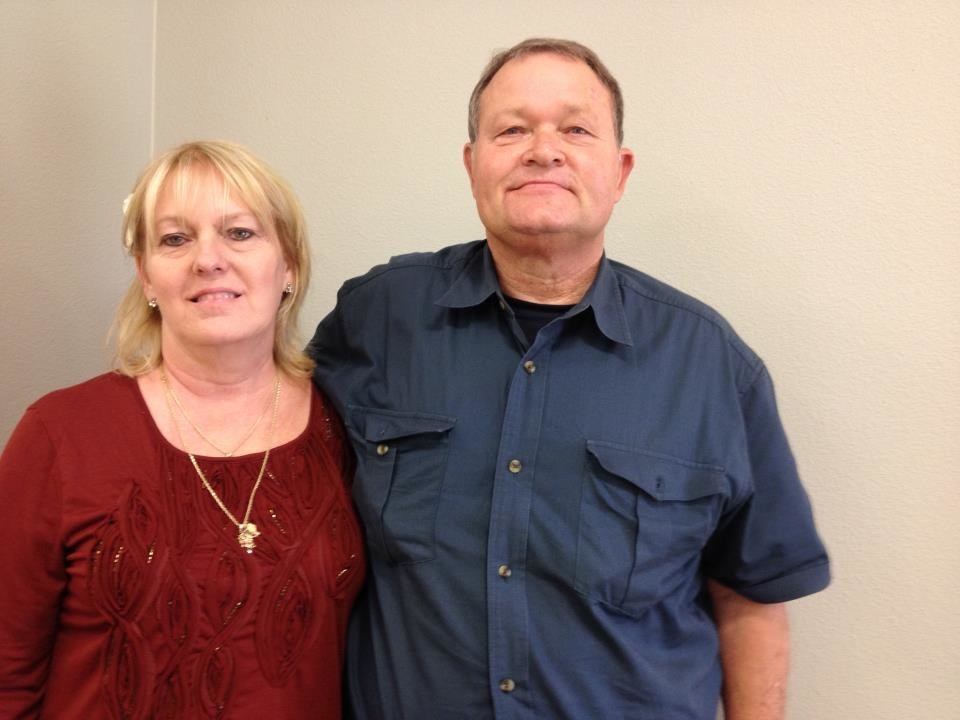 She had been a paralegal for 22 years, her husband told the Washington Post.
"She was a good woman," he said. "She watched out for me."
Doctors had given her husband 12 to 18 months to live after he was diagnosed with idiopathic pulmonary fibrosis, according to a GoFundMe page created in March to help raise money for his stem cell treatment. He was also denied a lung transplant, the page said.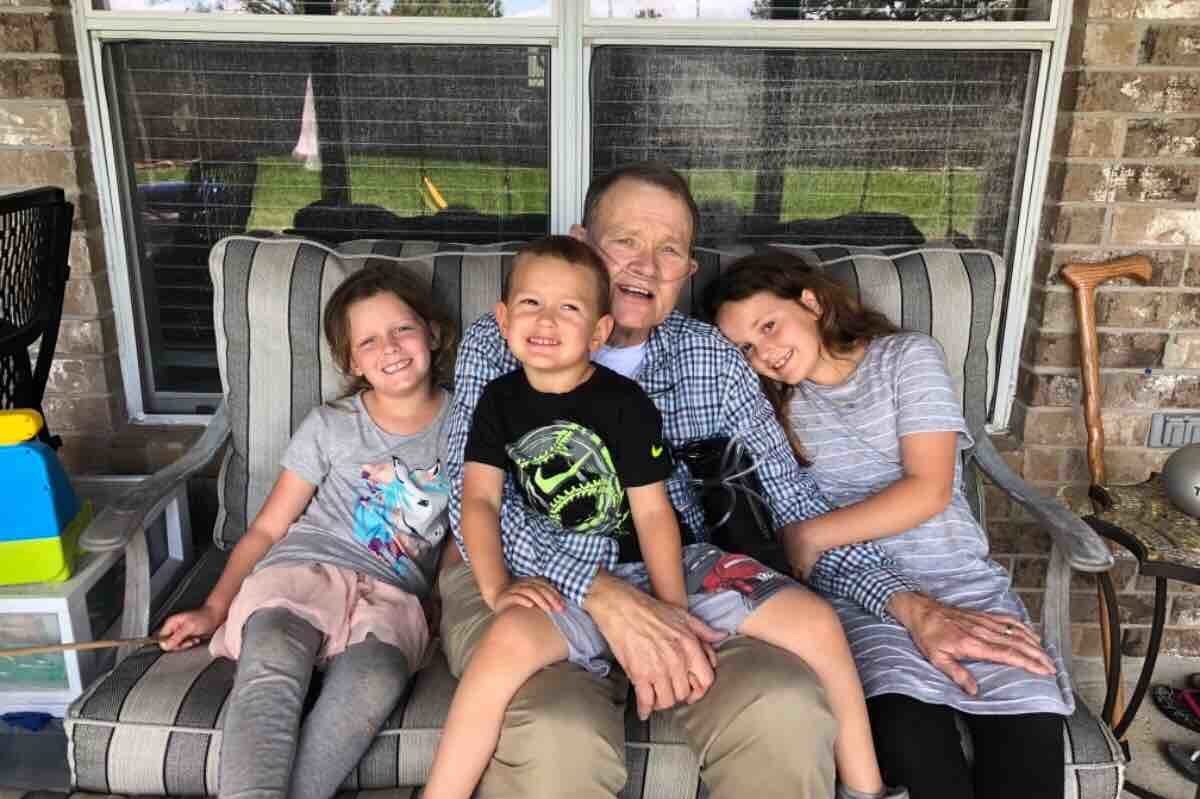 In a March 25 note to his children posted on the fundraising page, William wrote that he was able to find hope again after the possibility of getting lung stem cell treatment.
"My life right now is nothing more than being connected and dependent on a 50 ft hose for oxygen," the note said. "With the procedure I have a chance for more time with your momma (my wife of 47 years), my children, and my wonderful grandchildren who I so much want to see grow up as much as possible. I fear without this I won't make it to see 2019."
In an update after the shooting, their son, Recie Tisdale, wrote: "We have had such a rough year with my dad getting this disease, the flood ruining our homes, and my mom being wrongfully and unfairly murdered...but I want you all to know we are so shocked and blessed you all have reached out and tried to keep giving my dad something to live for. It was hard for him to fight before and now losing my mom has made it unbearable but every little notification on his phone gives him a chance at something."
After news of Cynthia Tisdale's tragic death in the shooting spread, a multitude of people donated money to the Tisdale family's campaign, helping them exceed their original goal of raising $30,000 for her husband's stem cell treatment.

"We are in such disbelief that anything good can come out of such a horrific event," their son wrote on the page. "My mom always made good come out of bad situations though and this is no different for her."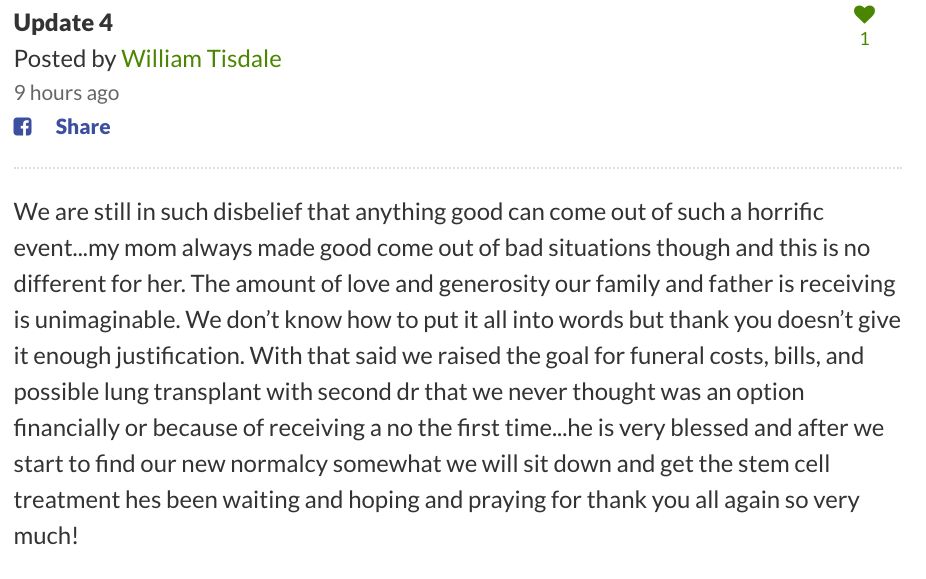 The money raised helped the family with the funeral costs, bills, the stem cell treatment, and even the possibility of a lung transplant with another doctor, Recie Tisdale wrote.
"The amount of love and generosity our family and father is receiving is unimaginable," he said.
"I am sure Cynthia is rejoicing in heaven knowing her death may save her husband of 47 years," John Tisdale wrote on Facebook.
John wrote that his brother "is very close to getting the lung stem cell treatment he needs to live!"
"God is using the death of Cynthia to touch hearts to help him on the GoFundMe account," he said.
BuzzFeed News has reached out to the family and GoFundMe for comment.