Two Americans Among 21 Killed In Kabul Restaurant Attack
The U.S. Embassy in Kabul confirmed early Saturday that Americans were among the dead after a coordinated Taliban attack. Updated: 4:50 a.m ET Saturday.
At least 21 people were killed Friday, most of them foreigners, in a well-coordinated Taliban assault on a restaurant popular with Westerners in Kabul, Afghanistan, officials said.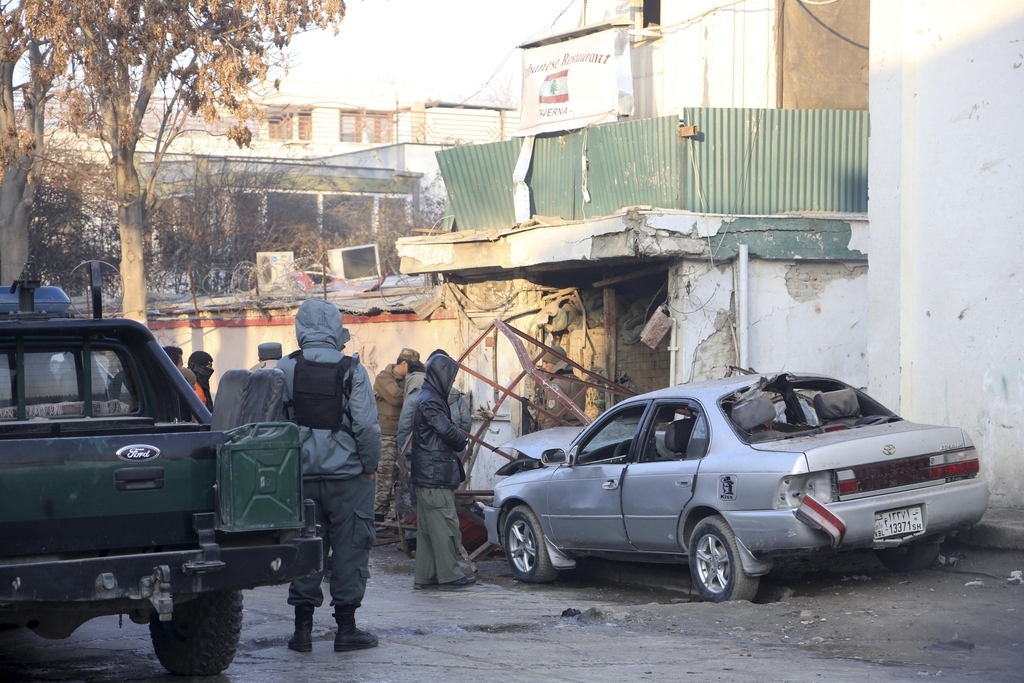 A suicide bomber blew himself up outside the restaurant at around 7:30 p.m., after which two gunmen rushed in and opened fire on the patrons dining inside.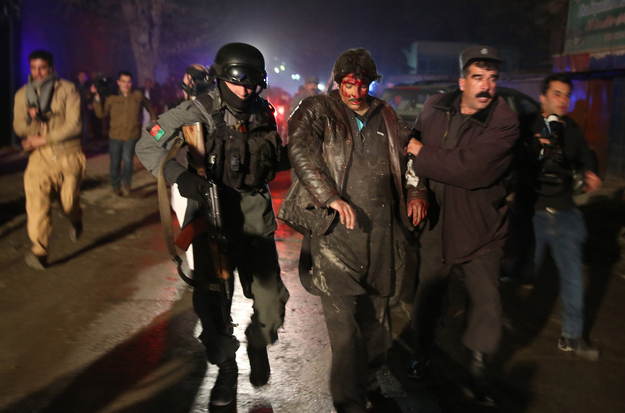 Among the victims, 13 were believed to be foreigners. It was the deadliest violence against foreign civilians in the country since the start of the war nearly 13 years ago, the AP reported.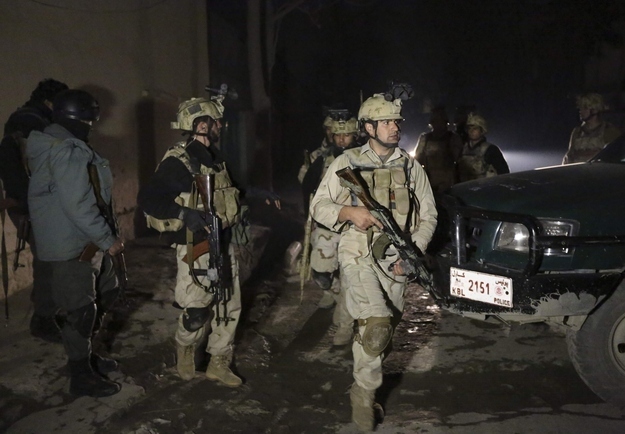 The U.S. Embassy in Kabul confirmed two Americans were killed in the attack.
The United Nations confirmed four of its staff were among the dead.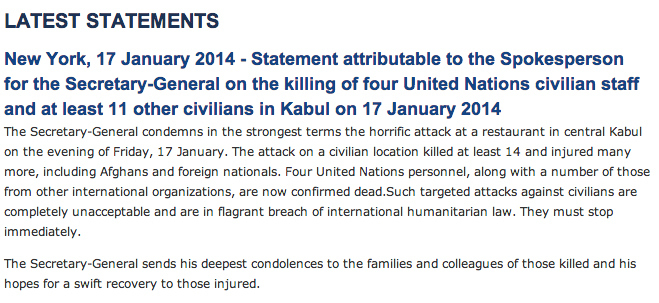 Another victim was a representative of the International Monetary Fund in Afghanistan.
The attack also claimed the life of a British national.
As well as two Canadian citizens.
The Taverna du Liban restaurant in the upmarket neighborhood of Wazir Akbar Khan is very popular with foreign journalists, diplomats, and Western aid workers.
The Lebanese owner of the Taverna, Kamal Hamade who was a very popular face in Kabul, also died in the attack.
Many tweeted their concerns about Hamade's safety before the news of his death was confirmed.
Kamal's daughter, Mona Hamade who studies in the UK, sought information about her father's safety on Twitter as news of the attack broke.
The Taliban, who claimed responsibility for the attack, said in a statement that those killed were German nationals.
"This evening around 7 p.m. in Kabul, [Wazir Akbar Khan] district, we attacked one of the restaurants with a suicide attack where foreign invaders were having their dinner.

In this attack we have used very heavy explosives which caused heavy losses to the enemy. According to our initial information, which we received, in this attack we attacked senior officials from the German military and government."
The German foreign ministry said it could not confirm that Germans were involved.
U.S. State Department spokeswoman Jen Psaki said none of the dead included U.S. Embassy staff in Kabul.