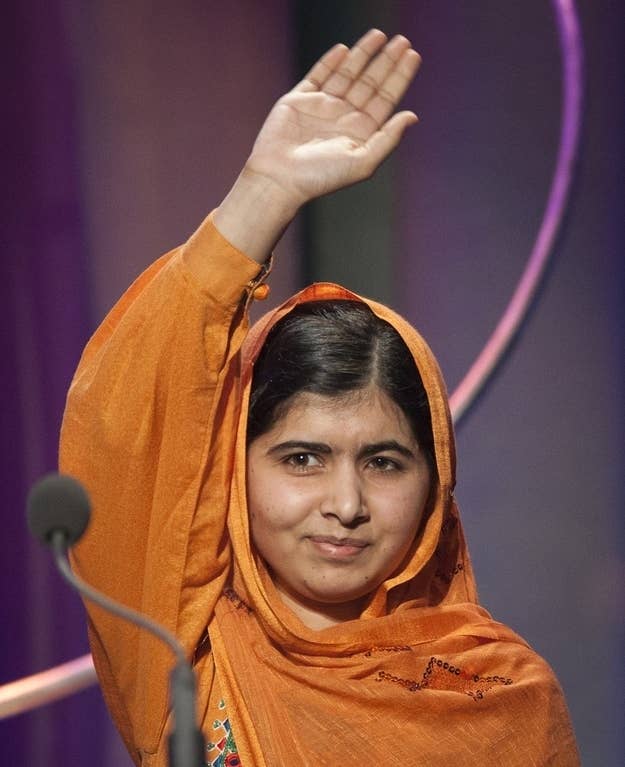 The Pakistani Taliban, who shot 16-year-old Malala Yousafzai for campaigning for girls' right to education last year, have threatened to attack her again. Yousafzai, who survived the assassination attempt and continued with her global crusade to fight for every child's right to go to school, is a favorite to win the Nobel Peace Prize to be awarded on Friday, Oct. 11.
But a spokesman for the Taliban's umbrella group in Pakistan, Tehreek-e-Taliban, vowed to attack her again. Shahidullah Shahid told the Agence France-Presse, "She is not a brave girl and has no courage. We will target her again and attack whenever we have a chance."
Sky News quoted him as saying:
"She accepted that she attacked Islam so we tried to kill her, and if we get another chance we will definitely kill her and that will make us feel proud. Islam prohibits killing women…except those that support the infidels in their war against our religion."
Yousafzai's book, I Am Malala: The Girl Who Stood Up for Education and Was Shot by the Taliban, will be released on Tuesday, Oct. 8.

In an excerpt from her book, published by Parade, Yousafzai told her best friend, Moniba, before the attack, "Don't worry. The Taliban have never come for a small girl."
In her book, she also describes how she was shot by the gunman who entered her school bus in Pakistan:
The man was wearing a peaked cap and had a handkerchief over his nose and mouth. Then he swung himself onto the tailboard and leaned in over us. "Who is Malala?" he demanded.

No one said anything, but several of the girls looked at me. I was the only girl with my face uncovered.

That's when he lifted up a black pistol. Some of the girls screamed. Moniba tells me I squeezed her hand.

My friends say he fired three shots. The first went through my left eye socket and out under my left shoulder. I slumped forward onto Moniba, blood coming from my left ear, so the other two bullets hit the girls next to me. One bullet went into Shazia's left hand. The third went through her left shoulder and into the upper right arm of Kainat Riaz.

My friends later told me the gunman's hand was shaking as he fired.