Taliban Militants Suspected Of Attacking Malala Yousafzai Arrested In Pakistan
Ten attackers who allegedly tried to kill the teenage activist in 2012 have been arrested, the Pakistani army said.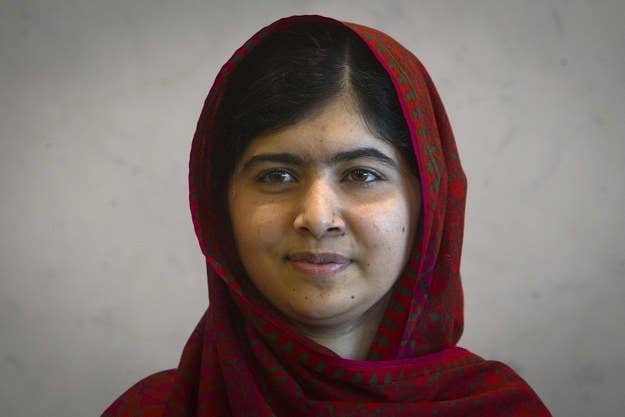 A group of Taliban militants suspected of shooting teenage activist Malala Yousafzai in 2012 have been arrested, the Pakistan army said on Friday.
The Tehrik-i-Taliban Pakistan (TTP) group claimed responsibility for the attack on the then-15-year-old girl for her advocacy of women's right to education, but no one was arrested until now, Reuters reported.
Ten members of the TTP were arrested in a joint operation with the country's army, police, and intelligence services, army spokesman Gen. Asim Bajwa told a news conference Friday, the BBC reported.
According to Bajwa, the terrorist group carried out the attack on orders from Mullah Fazlullah, the chief of the Pakistani Taliban.
The militants boarded Yousafzai's school bus and opened fire, shooting her in the head and wounding two other girls. She survived the assassination attempt and continued to champion the cause of every child's right to education around the world.
She was named one of Time magazine's most influential people of 2013, and has been nominated for the Nobel Peace prize and had her autobiography published.
Last year, members of the Pakistani Taliban had vowed to try and kill her again.
In a statement to BuzzFeed News, Malala's father, Ziauddin Yousafzai, said the arrest of the men was "good news for our family and most importantly for the people of Pakistan and the civilized world."
He said, "This first step of apprehending Malala's attackers signifies the beginning of real hope for the hundreds of thousands of people whose lives have been affected by terrorism in Khyber Pakhtunkhwa, in Swat and the whole country. We greatly appreciate the efforts the security forces and police in bringing these men to justice and fighting for the restoration of peace."