These Jokes About Kim Davis's Sweater May Have Been The Highlight Of The State Of The Union
Sweater of the Union.
Kim Davis, the Kentucky clerk once imprisoned for denying marriage licenses after same-sex marriage was legalized, attended Tuesday's State of the Union address.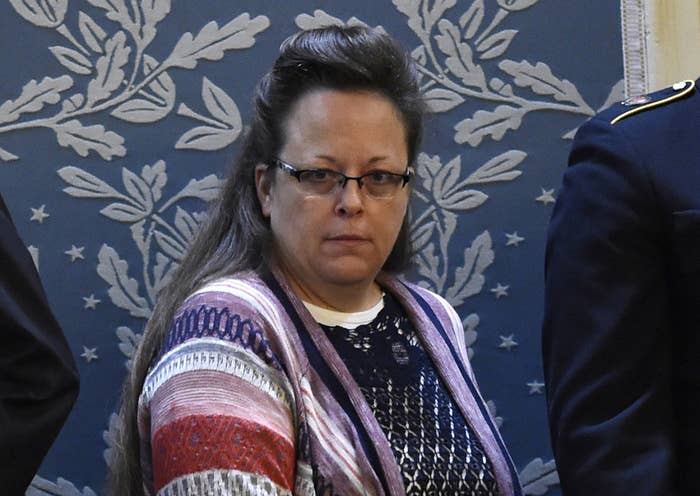 As President Obama delivered his final address to Congress, Twitter users were somewhat distracted by Davis's sartorial choices.
People really knitpicked that sweater...
They thought she looked threadbare...
A good yarn was had...
The threads were pulled apart...
The memes unraveled...
The Cosby comparisons unspooled...
But perhaps the sweater could stitch the country together in a way the president has been unable to?
Notorious K.I.M.
The Sweater of the Union is strong.