Suspect In Philadelphia Officer Ambush Charged With Attempted Murder
The man who shot Officer Jesse Hartnett multiple times Thursday night confessed to committing the act in the name of Islam, police said.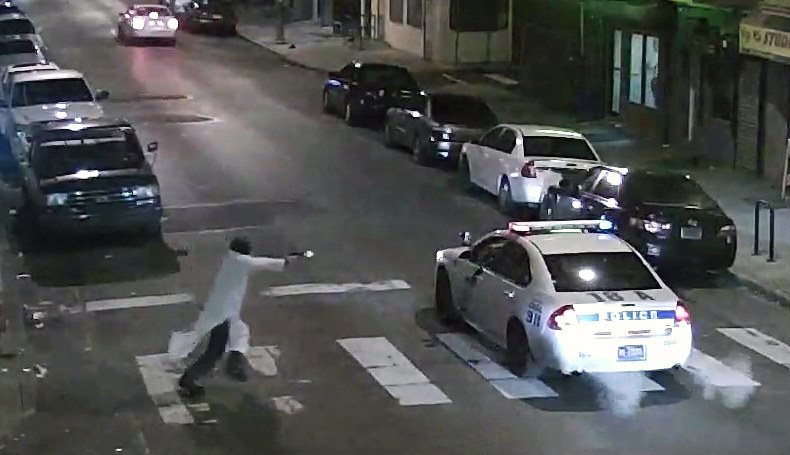 A suspect accused of shooting a Philadelphia officer multiple times Thursday night and telling investigators he had pledged allegiance to ISIS has been charged with attempted murder.
Edward Archer of Yeadon, 30, was also charged with aggravated assault, and assault on a law enforcement officer, the Associated Press reported.
Archer is accused of firing at least 11 rounds in an ambush-style attack on 33-year-old Officer Jesse Hartnett, who survived with serious injuries.
In addition to pledging allegiance to ISIS, police said Archer confessed to carrying out the act in the name of Islam and that he had been called upon to commit the act.
Archer allegedly shot Hartnett in his patrol car, striking him three times in the arm, Police Commissioner Richard Ross told reporters Friday.
He was denied bail and expected to return to court Jan. 25.
A spokesperson for the Philadelphia District Attorney's Office told BuzzFeed News that Archer was arrested and charged in 2013 for 8 counts including terroristic threats, conspiracy, aggravated assault, and firearm offenses.
He was sentenced to 9 to 23 months in jail and two years of probation after he pleaded guilty to a firearm charge and simple assault, but was paroled immediately due to time served, the spokesperson said. He was also ordered to stay away from the victim. The spokesperson did not comment on the other charges but said that the district attorney's office was "reviewing the case for general information" after Archer's arrest Thursday night.
Court records showed that prosecutors dropped the other charges against Archer, including the terroristic threats with intent to terrorize another person and conspiracy.
Archer ambushed Hartnett's marked vehicle at 11:40 p.m. Thursday in an attack that was captured on surveillance video. Despite being seriously injured, Hartnett got out of his car and returned fire as Archer tried to flee, injuring him.
Archer used a stolen police gun to shoot Hartnett, authorities confirmed. Ross said that Archer, who has a criminal record, "was certainly targeting the police."
"He was trying to assassinate a police officer," Ross said.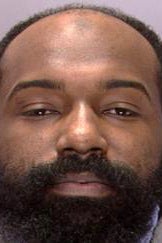 Hartnett is recovering, but has "very serious injuries that require multiple surgeries," Ross added. "The bravery [Hartnett} demonstrated was absolutely remarkable. His will to live is what undoubtedly saved his life."
The FBI is assisting with the investigation, police said.
FBI Special Agent Eric Ruona told the Associated Press the agency was looking into two trips made by Archer.
The suspected gunman traveled to Saudi Arabia in 2011 and to Egypt in 2012.
A spokesperson for the FBI said they were working closely with the Philadelphia police department. "We are going to pursue all the investigative avenues to try and determine his motives," he said.
Ross described the surveillance video of the attack as "absolutely chilling," adding that Archer was "not a stupid individual, but an extremely violent one."
Police said Archer did not implicate anyone else in the attack, nor did he indicate he was involved in a conspiracy.
Mayor Jim Kenney said that the attack and the suspect "in no way, shape or form" represented Islam or its teachings. Instead, Archer is a criminal "who has nothing to do with being a Muslim or following the Islamic faith," Kenney said.
Edward Archer's criminal docket
Download PDF