Susan Rice And Lots Of Other People Thought Chinua Achebe Died Today
The acclaimed Nigerian author died on March 21, 2013. But his New York Times obit was widely shared on social media on the two-year anniversary of death — leading many to believe he died today.
Chinua Achebe, internationally acclaimed Nigerian author, died on March 21, 2013 and was buried in his hometown of Ogidi that May.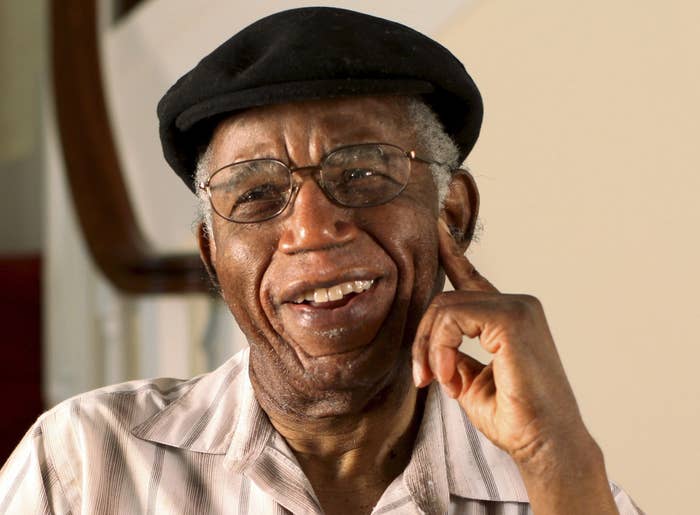 But United States National Security Advisor Susan Rice – and many others – fell prey to a social media re-mourning of Achebe, in large part due to the circulation of his New York Times obituary from two years ago.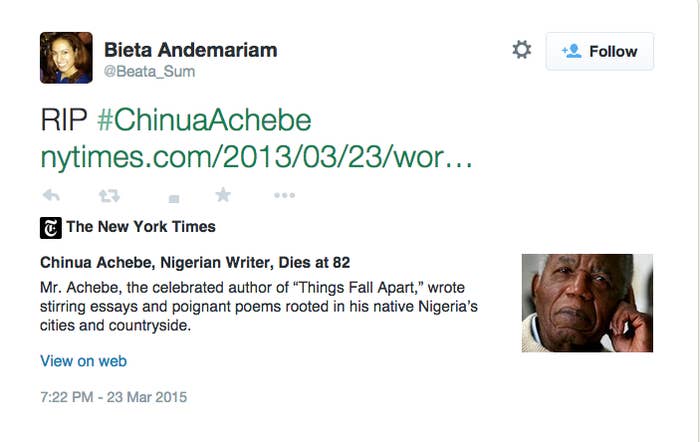 Rice on Monday said Achebe died and was buried in his native village today – March 23, 2015.
In two now-deleted tweets Rice paid her respects to Achebe calling today "a somber day in Nigeria."
She called Achebe a "a giant of African lit." She added that his works had left "a lasting impression on me and my gen."
And Paula Dwyer, a former New York Times editor and current Bloomberg editor tweeted today: "things will fall apart today as we mourn the loss of the great Chinua Achebe," a reference to the title of one of his most well-known works.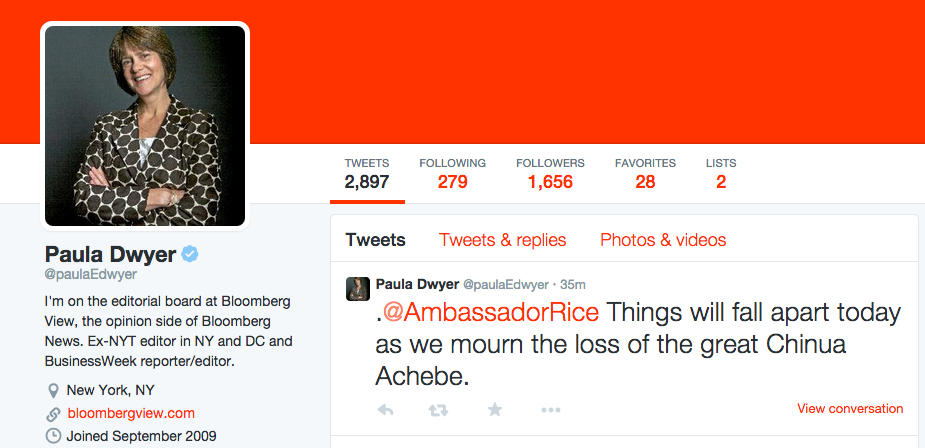 One possible origin of the renewed sharing stems from this Facebook post, made on Sunday, by American novelist and New School professor Dale Peck. In the post he called for a Nobel Prize for Achebe.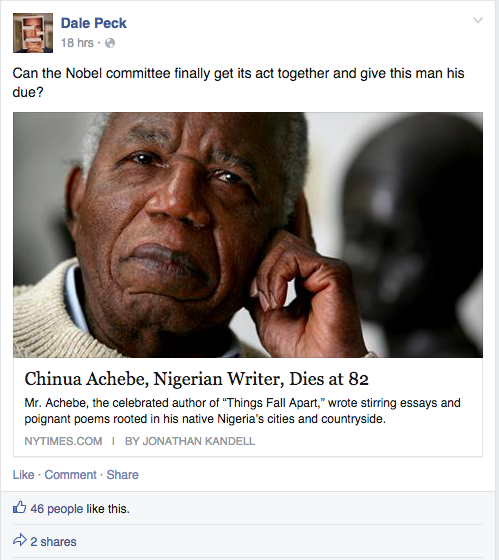 Without observing the timestamp on the NYT obit, people began sharing it on Facebook and Twitter, using the #RIP hashtag.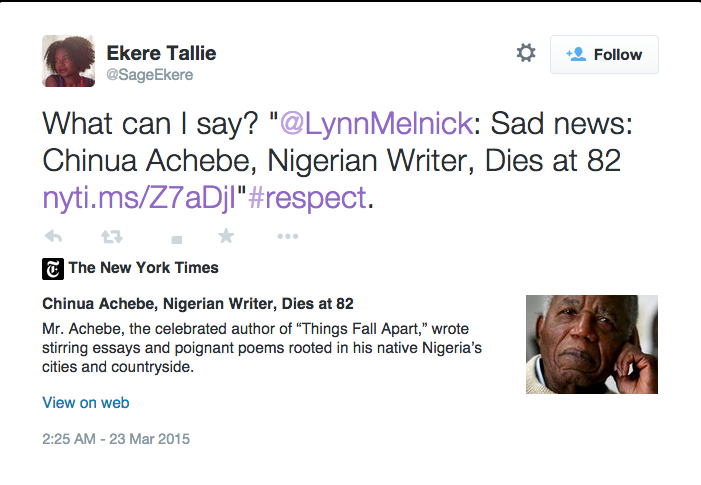 Some apologized for the media gaffe.
Still, re-sharing the obit also led to Achebe's inspirational writing and quotes being posted, Instagrammed and tweeted.
Rice later realized the mistake:
And here's a PSA for all future social media deaths.