A male student was shot and killed Monday, at the Tau Kappa Epsilon fraternity house at the New Jersey Institute of Technology in Newark, authorities told BuzzFeed News.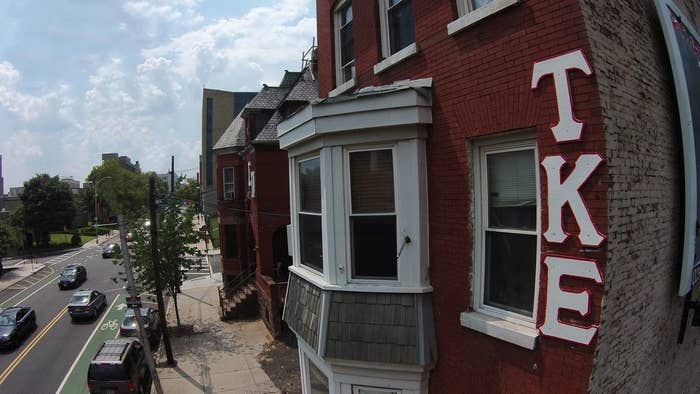 The victim was identified by authorities as 23-year-old Joseph Micalizzi of Freehold.
Micalizzi was a member of the fraternity, a TKE spokesperson confirmed to BuzzFeed News.
The shooting occurred at the TKE house at 3:22 a.m. Monday, a spokesperson for the Essex County Prosecutor's Office said. Micalizzi was pronounced dead at University Hospital at 5:02 a.m.
The university said that he was shot during a robbery at the fraternity house.
"NJIT is mourning the loss of Joseph Micalizzi, 23, a junior from Freehold majoring in mechanical engineering, who was tragically slain early this morning," NJIT President Joel Bloom said in a statement provided to BuzzFeed News.
Micalizzi, who resided in the TKE house, had made the dean's list in the fall, Bloom said. He was a second-year student at NJIT after transferring from Brookdale Community College.
There was no imminent threat to the campus which was open Monday, the university said. NJIT is offering a $10,000 reward for information that could lead to prosecuting the suspects involved in the shooting.
Authorities said no arrests had been made and no suspects had been identified.
Police were looking for two men who fled on foot after the shooting, PIX11 reported.
"We are saddened to hear about the shooting of a member of Tau Kappa Epsilon that happened at NJIT," Alex Baker, a spokesperson for TKE, said in a statement to BuzzFeed News.
"We are still working to learn the details of what occurred and both the men at the Kappa-Eta chapter and International Headquarters will fully cooperate with the police investigation," the statement said. "Our thoughts and prayers are with the member's friends and family."