One student died and three others were injured Wednesday in a shooting at Freeman High School near Spokane, authorities said.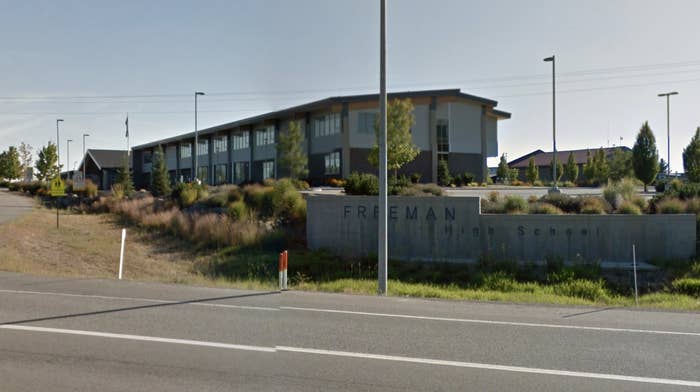 The 15-year-old suspect, who was a student at the school, was booked into a local juvenile detention center on one count of first-degree murder and three counts of attempted first-degree murder, and officials will seek to try him as an adult, saying he had planned the attack.
"It is our intention to try him as an adult for premeditated murder," Spokane County Sheriff Ozzie Knezovich said at a news conference Thursday.
While authorities did not release the suspect's name, multiple outlets, citing court documents, identified him as Caleb Sharpe, a sophomore at Freeman High School who told investigators he was bullied by fellow students.
Sharpe was carrying two firearms, an AR style rifle and a handgun, in a black duffle bag, the sheriff's office said.
A Freeman school bus driver who drove Sharpe to school the morning of the shooting told police that she found his large "athletic style" duffel bag suspicious because she knew he did not take part in school athletics, according to an affidavit of facts prepared by investigators.
Sharpe allegedly removed the assault rifle from his bag in the second-floor hallway at Freeman High School. He then tried to load rounds into the gun, but it jammed, the affidavit states.
While Sharpe was struggling with the rifle, a 15-year-old student, Sam Strahan, approached him and said, "I always knew you were going to shoot up the school," according to the affidavit. "You know that is going to get you in trouble."
Sharpe then allegedly pulled a handgun from his coat and fired a single shot, striking Strahan's abdomen. He then shot Strahan once more in the face, the affidavit states.
One student tweeted a picture of classmates taking shelter when nearby schools went on temporary lockdown during the incident.
After shooting Strahan, Sharpe allegedly walked down the hallway "shooting indiscriminately," injuring three female students — two aged 14, the other 15 — before a school custodian approached him and ordered him to surrender, police said.
He was then taken into custody.
One student talked about what he witnessed to local news:
Sharpe told a detective that he had suffered bullying from fellow students, but denied targeting any students specifically during the shooting, according to court documents.
"Instead, he'd come to the school to teach everyone a lesson about what happens why you bully others," the affidavit states.
Police added that Sharpe had been in the care of a school counselor for "suicidal ideations."
Sharpe's classmates told investigators that he often "brags" about owning multiple pistols and that his father bought guns for him.
"This young gentleman was sucked into a counterculture of violence. He got enamored by school shooting culture," Knezovich told reporters on Thursday, citing the student's social media postings.
Sharpe's father told detectives that his son knew the combination to his large gun safe, which is where the teen likely got his weapons for the shooting, according to the affidavit.
Sharpe's mother told authorities that he had written a suicide note over a week ago.
Strahan was a sophomore at Freeman High School who had recently lost his father in an accident.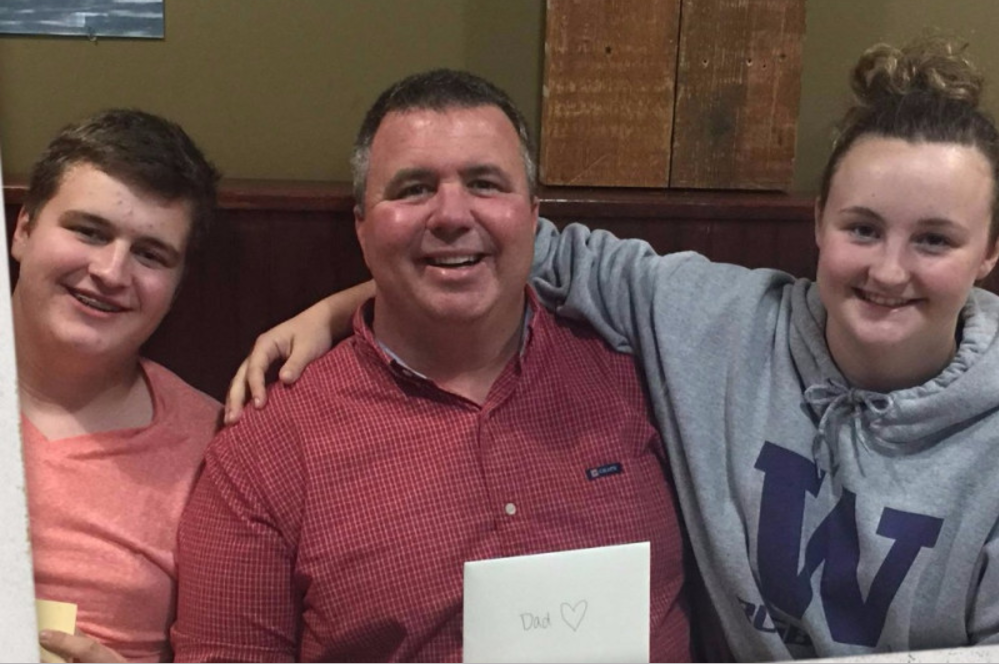 Knezovich told the Washington Post that the student's sacrifice and courage wouldn't be forgotten.
"That's how he'll be remembered. He gave everything to protect those who are in harm's way," Knezovich said.
A fundraising page was set up by Strahan's uncle in June to pay for Strahan and his sister's college tuition after their father, Scott, died on June 18 from being crushed beneath a motor home he was working on, the Spokesman-Review reported.
"Still grief-stricken from the loss of my younger brother earlier this year, now I learned today that my nephew Sam was killed in this shooting at his high school when he tried to intervene to stop the shooter," Scott's brother, Eric Strahan, wrote on the GoFundMe page.
Friends and family members described Sam Strahan as a fun-loving young man who was close to his father.
"He was really funny, and he likes to make lots of jokes," his classmate, Liam Marshall, told the Spokesman-Review. "He just lost his father this past summer. I thought he was a lot wiser (after his father died). He didn't do stuff like he used to do. But, he was still funny."
"Knowing the type of person that his father was, it doesn't surprise me one bit that Sam tried to stop the shooter," a family friend told the Post.
Dozens attended a vigil for Sam Strahan in Spokane.
Washington Gov. Jay Inslee also called the shooting "heartbreaking."
"As Spokane County officials continue their investigation to get the answers to the questions so many of us have during these unthinkable tragedies, the Washington State Patrol and all state agencies will do whatever we can to help provide support and comfort in the days and weeks to come," Inslee said in a statement.
Blake Montgomery and Sarah Mimms contributed to this report.