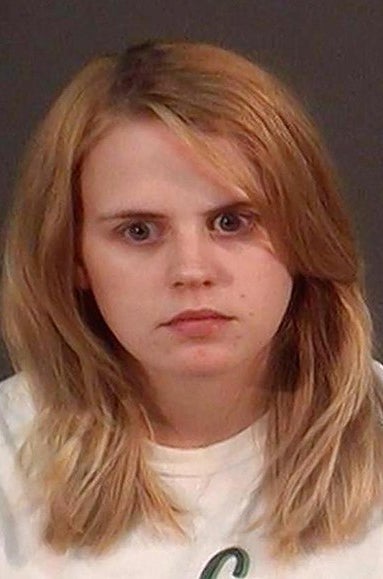 A former college student in Ohio has been sentenced to life in prison without parole for leaving her newborn to die in a trash bag outside her sorority house, the Zanesville Times Recorder reported.
Emile Weaver, 21, was found guilty in May for aggravated murder, abuse of a corpse, and two counts of tampering with evidence. In April 2015, Weaver, a former Muskingum University student, delivered a baby girl in the bathroom of her Delta Gamma Theta sorority house, put the baby in a plastic trash bag, and left her to die in the garbage bin outside the house. The baby, named Addison, suffocated in the trash bag.
Weaver then texted the boy she believed to be the father, saying, "no more baby" and "taken care of."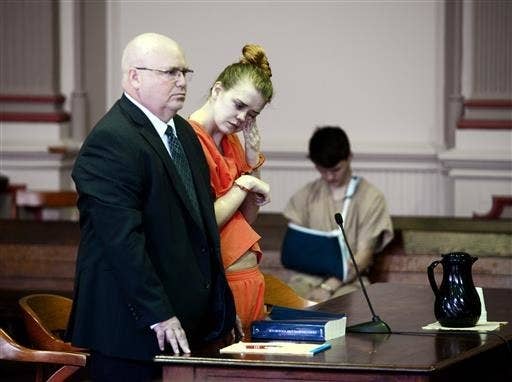 Before her sentencing on Monday, a tearful Weaver apologized to the court.
"I stand before you a broken-down woman, asking for forgiveness and mercy," the Times Recorder reported. "Words cannot express how sorry I am to my beautiful daughter Addison."
However, Judge Mark Fleegle said the evidence showed Weaver was more concerned about her own health than that of her baby's, and "that does not show or verbalize any type of remorse."

The text messages she sent to the alleged father, Fleegle said, "was probably the most truthful statement you made that day. It was an inconvenience, and you took care of it."

Weaver's attorney, Aaron Miller, had argued that she should receive life in prison with the possibility of parole after 20 years.
"What does genuine remorse look like?" he told the court. "How many times must an individual cry or not cry to show genuine remorse?"

Weaver's attorney told BuzzFeed News that she intends to appeal the case.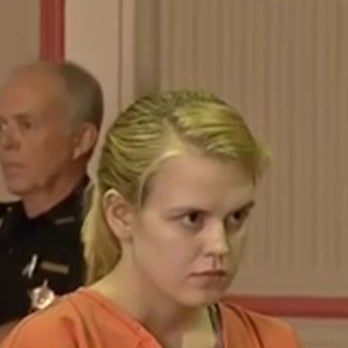 Weaver's sorority sisters testified that she denied rumors of her pregnancy despite her weight gain, wearing baggier clothing, and her action of holding a pillow or stuffed animal in front of her stomach, the Times Recorder reported.
During her pregnancy, they added, Weaver also smoked marijuana, drank alcohol, and played dodgeball, even falling on her stomach after a tournament.

"You tried over and over to take that baby's life," the judge told Weaver in court Monday.
BuzzFeed News could not immediately reach the prosecutors for comment.
The baby's corpse was discovered on April 22, 2015, after several sorority members noticed blood spots in the bathroom. A mass text sent by the house manager read, in part, "It looks like a murder scene."
Elise Zimmerman, a sorority member, testified that she and another girl found a "heavy" trash bag next to the garbage can outside the house and that "something wasn't right."
After the two girls ripped a hole in the bag, Zimmerman said they both saw what they believed to be a baby's foot.

After Zimmerman informed other sorority members about the bag, she returned to open it and discovered the baby's remains.
"I collapsed and started crying," she told the court during the trial.
Fleegle acknowledged that Weaver's sorority sisters were also victimized by her actions and that several had been diagnosed with PTSD and anxiety disorders.
"We're very satisfied with the sentence in this case," prosecutor Michael Haddox told the Times Recorder, adding, "I don't know that justice can ever be served when a life is taken."