Six Women Sue University Of Tennessee For "Hostile Sexual Environment"
The federal lawsuit alleges that the university violated federal regulations by being "indifferent" to alleged sexual assaults involving football and basketball players.
Six women filed a lawsuit Tuesday alleging that the University of Tennessee (UT) violated federal regulations and created a "hostile sexual environment" through a policy of indifference to alleged sexual assaults by male student athletes.
The lawsuit, first reported by The Tennessean, alleges that five of the plaintiffs, identified only as "Jane Does," were sexually assaulted by former basketball and football players. The complaint also states that university officials interfered with the disciplinary process in favor of the male athletes charged with rape, and that their "unreasonable response" caused the women to endure additional harassment.
The athletes named in the lawsuit are former basketball player Yemi Makanjuola, former football players A.J. Johnson, Michael Williams, and Riyahd Jones, a current football player identified as a "John Doe," and a UT student identified as "John Doe II."
The lawsuit accuses UT's Chancellor Jimmy Cheek, Athletic Department Director and Vice-Chancellor Dave Hart, and head football coach Butch Jones of condoning the hostile environment. The women also allege that the administrators acted with "deliberate indifference" to discipline the athletes despite being personally aware of previous sexual assaults and warnings from UT Vice-Chancellor Tim Rogers.
Citing several incidents, including one in 1996 in which Broncos star and former UT player Peyton Manning was accused of sexual assault by a female trainer, the complaint alleges that top officials have long supported an environment for male athletes in basketball and football where underage drinking, drug use, and rape was encouraged.
The complaint also points to the university's alleged misuse of an administrative hearing procedure that is unique to the state. The Tennessee Uniform Administrative Procedures Act "denies victims the rights to a hearing and to the same equal procedural, hearing, and process rights as given to perpetrators of rape and sexual assault," the lawsuit states
The plaintiffs also claim there was a conflict of interest in Cheek appointing judges and hearing officers favorable to athletes.
In response, the university's legal counsel released the following statement:
"Like the many other college campuses facing the challenges of sexual assault, the University of Tennessee, Knoxville, has devoted significant time and energy to provide a safe environment for our students, to educate and raise awareness about sexual assault, and to encourage students to come forward and report sexual assault. When the University receives a report of sexual assault, we offer care and support to the person who came forward and work to investigate and resolve the matter in a timely, thorough, and equitable manner. When warranted, the University takes disciplinary action but will not do so in a manner that violates state law or the constitutional due process rights of our students.

In the situations identified in the lawsuit filed today; the University acted lawfully and in good faith, and we expect a court to agree. Any assertion that we do not take sexual assault seriously enough is simply not true. To claim that we have allowed a culture to exist contrary to our institutional commitment to providing a safe environment for our students or that we do not support those who report sexual assault is just false. The University will provide a detailed response to the lawsuit and looks forward to doing so at the appropriate time, and in the proper manner."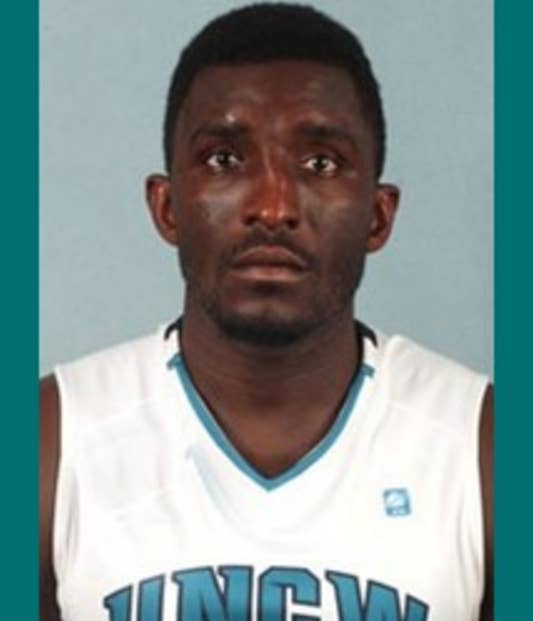 Jane Doe 1 alleged that after she rejected former basketball player Yemi Makanjuola's sexual advances, he pulled his pants down and forcefully pushed her head towards his penis despite her repeatedly saying "no" when the two were hanging out together at Vol Hall — a dorm where several of the alleged assaults have occurred.

"Using her hands, Plaintiff Doe I attempted to block Makanjuola from vaginally penetrating her with his penis until Makanjuola grabbed both of her hands and held them above her head. Plaintiff yelled for him to stop repeatedly and continued struggling but was unable to stop the 6-foot 9-inch athlete, the complaint states.
Jane Doe II, a freshman, alleges that she suffered "a forcible rape" by a UT football player at Vol Hall in September 2014.

Jane Doe III alleges that she was sexually assaulted off-campus in October 2014 by a UT student, identified as John Doe II, and two students attending Tennessee State University. The complaint notes that the university's investigation into the incident had not yet concluded.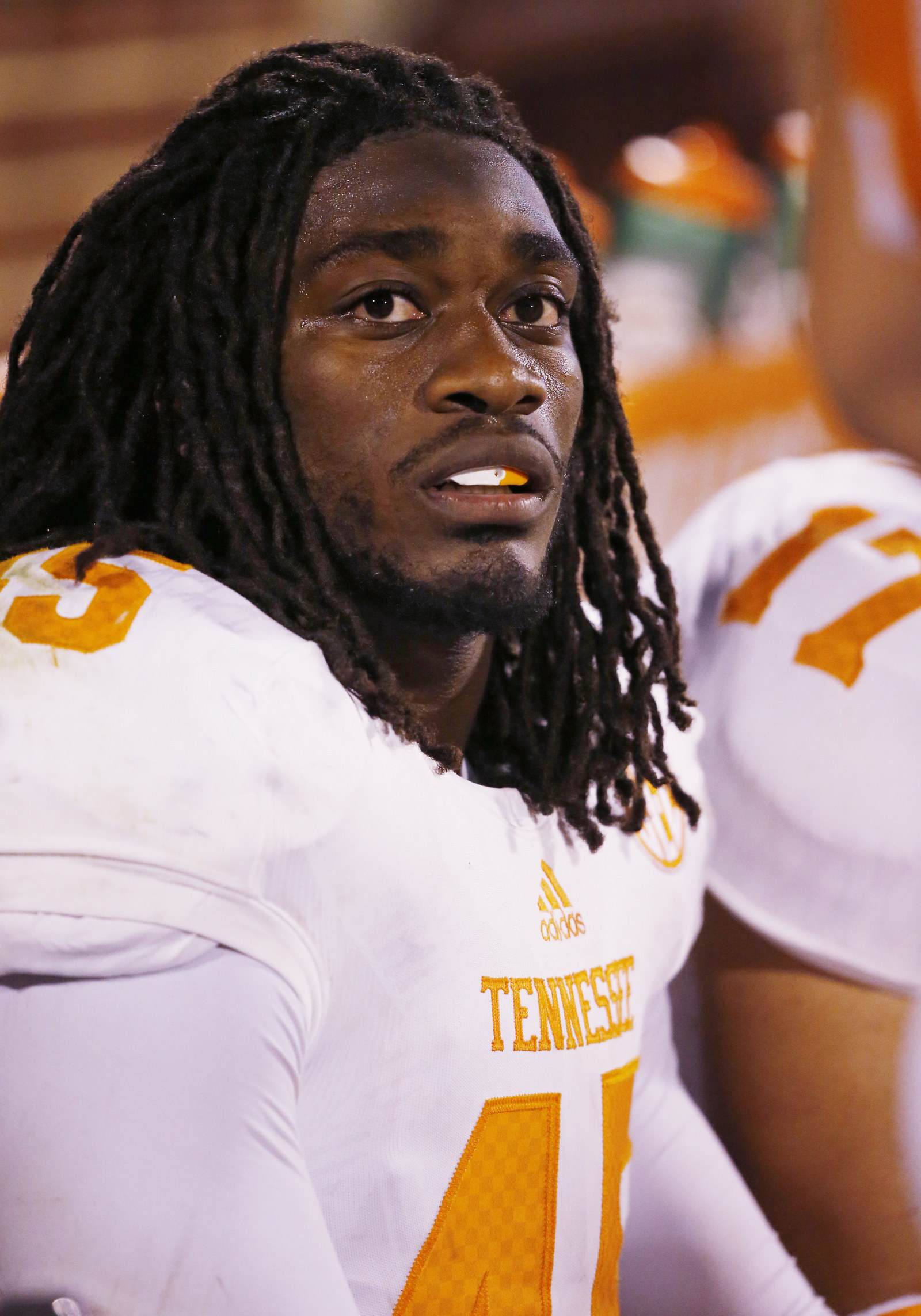 Jane Doe IV, a sophomore student athlete, alleges that she was forcibly raped by football players A.J.Johnson and Michael Williams in November 2014. The rape occurred at an apartment owned by a UT athletic booster, William Powel, according to the complaint. Williams and Johnson, who are awaiting trial related to the sexual assault, have pleaded not guilty, saying the encounter was consensual.

Jane Doe V was a Title IX investigation witness who was "subjected to retaliation and collective 'victim blaming'" that occurred after her friend, Jane Doe IV's sexual assault, the complaint states.
The woman was contacted by members from the football team, including one of the alleged rapists and was forced to leave school "because of UT's failure to protect her from a hostile sexually discriminatory environment and the resulting trauma," the lawsuit states. She has since been diagnosed with PTSD with severe anxiety.
Jane Doe VI alleges that she was sexually assaulted in February 2015 by football player, Riyahd Jones. According to the complaint, Jones offered a statement to UT investigators saying that he kissed her, and then performed oral sex and penetrated her without obtaining her consent. However, despite the statement, UT officials determined that Jane Doe VI consented to the encounter because she "did not resist and appeared sexually aroused," the complaint states.
The lawsuit calls for monetary damages for the women's tuition and other expenses, as well as for "emotional pain and suffering." It also demands the university to redress its Title IX violations and to enforce a comprehensive sexual harassment policy.
Read the full complaint.
Download PDF