Irish singer Sinead O'Connor was found safe on Monday after she was reported missing in a Chicago suburb and police issued a well-being check notice.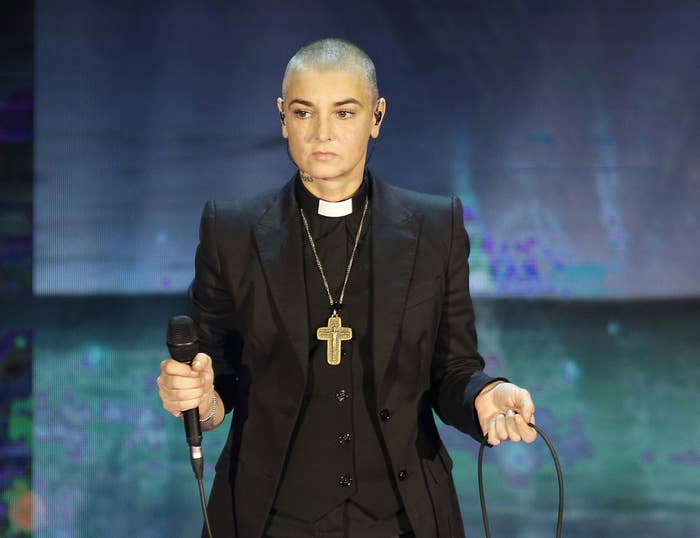 O'Connor left the Wilmette area for a bicycle ride at 6 a.m. Sunday, police told BuzzFeed News. She was found safe around 1:45 p.m. Monday, police said.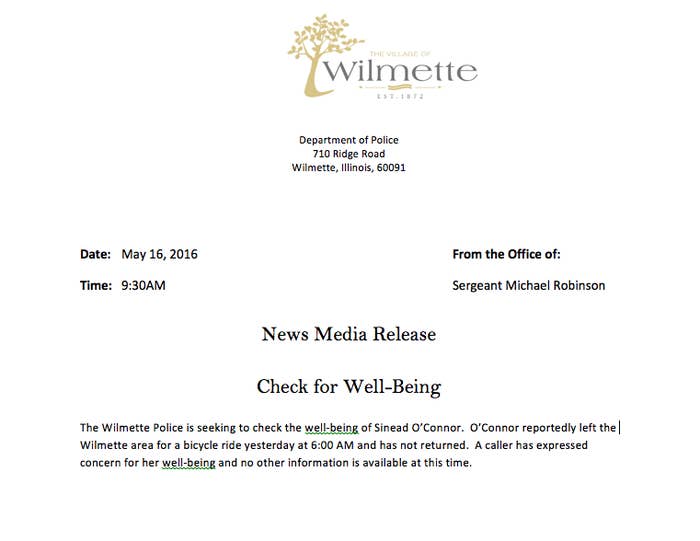 Police said a caller had expressed concern for the singer's well-being. After she was located Monday afternoon, she was no longer considered an endangered missing person, police said.
The department would not elaborate on the circumstances of the case.
O'Connor had allegedly posted a suicide note on Facebook in November.
And she was recently sued for defamation by comedian Arsenio Hall after she accused him of supplying drugs to Prince, who died in April.