Shiite Rebels Announce Takeover Of Yemen
The Houthi Shiite rebels announced they had dissolved the parliament on Friday after a months-long battle for power.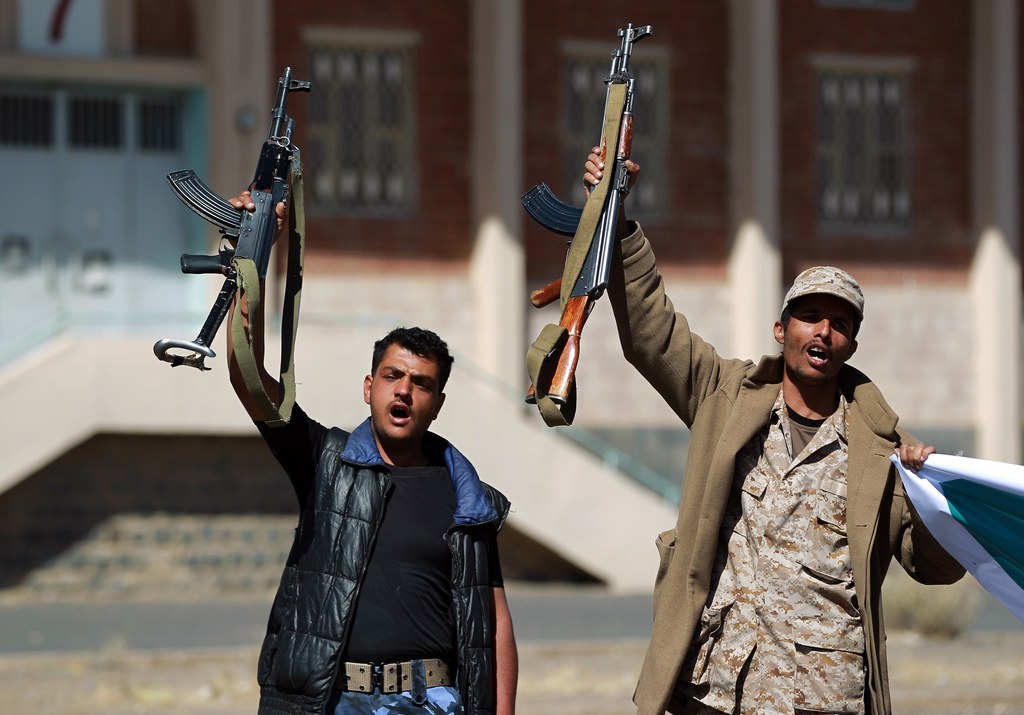 Shiite Huthi rebels announced in a televised statement from the capital of Sanaa on Friday that they have taken over Yemen and dissolved the parliament, the Associated Press reported.
From the AP:
The Houthi rebels said they are forming a five-member presidential council that will replace President Abed Rabbo Mansour Hadi for an interim two-year period.

The Houthis also said that "Revolutionary Committee" would be in charge of forming a new parliament with 551 members. The committee is the security and intelligence arm of the rebel group, led by Mohammed Ali al-Houthi, relative to the Houthis' leader, Abdel-Malek al-Houthi.

The statement in Sanaa, read by an unidentified announcer, claimed that it marked "a new era that will take Yemen to safe shores."
The announcement came after months of the movement's rise to dominance that forced the resignations of the country's president, Abdu Rabu Mansur Hadi, and all Cabinet members in January.
The rebels overran the Yemeni capital in September after a four-day blitz that left more than 100 dead.
Huthi leader Abd al-Malik al-Huthi called on the government in January to implement a power-sharing deal that was signed last year and warned that the rebels were ready to "impose any necessary measure to implement the peace and partnership agreement."
Al-Huti also demanded the government to amend the constitution and to expand the group's representation in parliament.
The Houthi forces' deadline to reach an agreement expired as warring factions in the country failed to resolve the political crisis during UN-brokered talks on Thursday, Al Jazeera reported.
The Houthis had warned of seizing power if the agreement was not reached within three days of the talks.