Corey Cogdell-Unrein of Team USA won the bronze medal in women's trap shooting in Rio on Sunday. This was the second Olympic bronze medal for the three-time Olympian.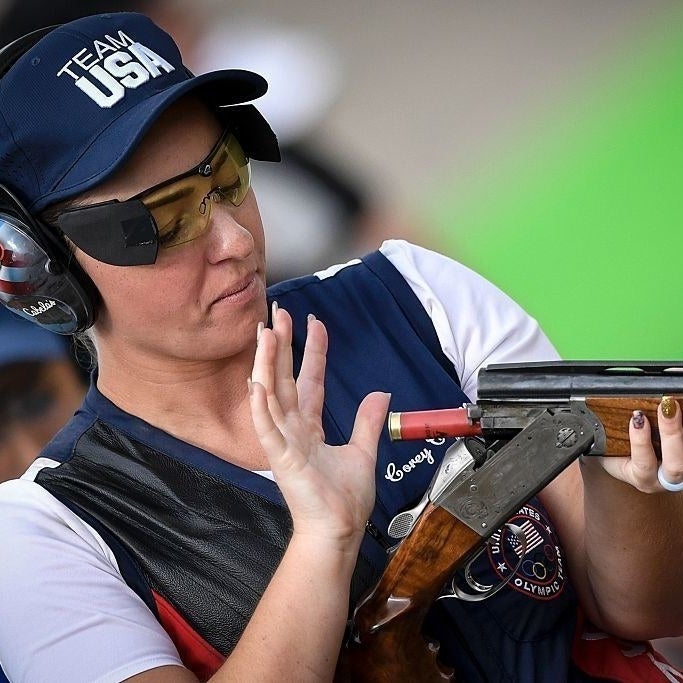 She also happens to be married to Chicago Bears lineman Mitchell Unrein.
In a tweet announcing Cogdell-Unrein's victory in Rio on Sunday, the Chicago Tribune chose to call her "wife of a Bears' lineman" without naming her.
And people really let the Tribune have it.
They were mad that the newspaper did not use her name in the tweet, although the article's headline named her.
"If winning her own Olympic medal doesn't get her own headline, what will?"
"Wow if only she had a name or something like a man."
"DELETE YOUR ACCOUNT."
"A sexist mess."
Some chose a popular Game of Thrones line to make a point.
Others "fixed" the Tribune's tweet.
People laid the sarcasm on thick.
"You left out 'pretty'. 'Pretty wife......'"
After the backlash, the Tribune replied to its own tweet, this time naming Cogdell-Unrein and mentioning her Olympic feats.
But the damage was already done.
Responding to angry users who demanded that Tribune delete the first tweet, the newspaper's social media editor said, "We don't delete tweets for transparency's sake."

In a tweet Monday, the Tribune acknowledged that Cogdell-Unrein was "awesome on her own" and that they "focused too hard" on trying to emphasize her "local connection" to Chicago.