Scotland Yard Will Question Rupert Murdoch As A Suspect About Crimes At His British Papers
The Guardian reports that the police will interview the media mogul about allegations of journalistic misconduct in his media empire.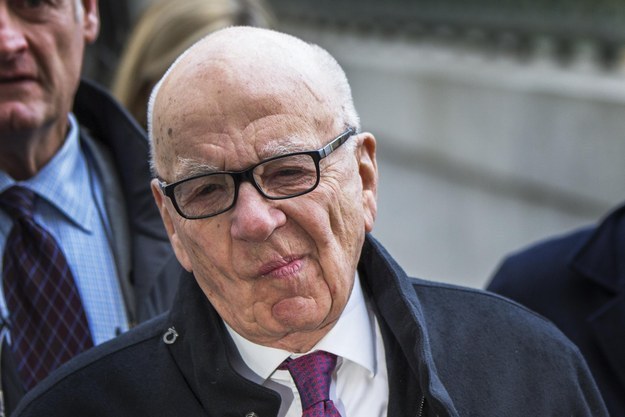 According to an exclusive Guardian report by Nick Davies, Scotland Yard detectives wanted to interview Murdoch about the criminal activities in his British news operations last year, but agreed to a request from his lawyers to wait until the phone-hacking trial was over.
Murdoch, the founder of the world's second-largest media conglomerate, will be interviewed in the "near future in the UK," the Guardian reported. It will be conducted "under caution," which is the British police's legal warning given to those considered as suspects. Murdoch's son, James, who was the executive chairman of News International in the UK, could also be questioned.
On Tuesday, June 24, Rebekah Brooks, the former head of Murdoch's newspaper holdings in Britain, was acquitted of phone hacking and all other charges while Andy Coulson, the former editor of Murdoch's News of the World and onetime head of communications for Prime Minister David Cameron, was found guilty of conspiring to hack phones.
There are three ongoing investigations about reports of journalistic misconduct, including phone hacking, hacking of computers, and bribery of public officials by journalists in Murdoch's empire.
A total of 210 people, including 101 journalists from six national newspapers, have been interviewed as suspects by the police. Murdoch's journalists are involved in an least 12 more criminal trials and he faces several other legal actions from the alleged victims of the phone hacking scandal.