Dimitrios Pagourtzis, 17, was identified as the person suspected of fatally shooting at least 10 people at Santa Fe High School on Friday.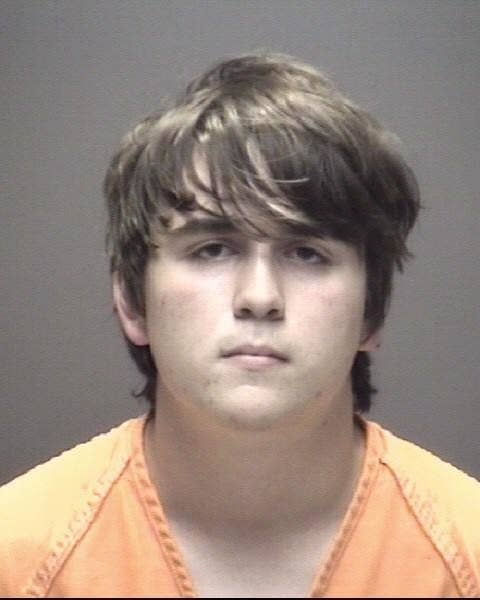 Pagourtzis is being held without bond on charges of capital murder and aggravated assault against a public servant, according to Galveston County Judge Mark Henry.
The Galveston County Sheriff's Office said he has been booked into the Galveston County Jail.
The suspect had information contained in journals on his computer and cellphones that indicated that he "wanted to commit the shooting" and also wanted to kill himself afterward, Texas Gov. Greg Abbott said Friday.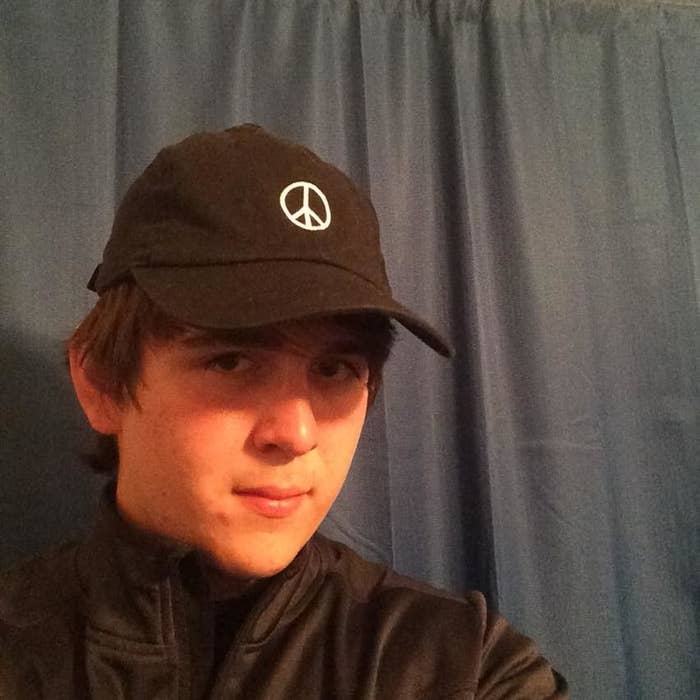 Pagourtzis admitted to shooting multiple people with "the intent on killing people" in an interview with police, according to a probable cause affidavit filed in court.
"Dimitrios advised he did not shoot students he did like so he could have his story told," the affidavit said.
The shooter gave himself up because he didn't have the "courage" to kill himself after the shooting, Abbott said.
He used a .38-caliber revolver and a shotgun that belonged to his father, Abbott said. Authorities did not know if the father was aware that his son had taken the weapons.
Santa Fe Independent School District police said explosive devices were found at the school and off campus, including at a home and in a vehicle. And bomb squads spent much of the day carefully searching two residences believed to be associated with the suspect.
At the same time, investigators were struggling to find any signs that could have foreshadowed the level of violence seen Friday.
"One of the frustrating things in the early status of this case, unlike Parkland and Sutherland Springs, there were not those type of warning signs," Abbott said. "We have what are often categorized as red flag warnings."
"Here the red flag warnings were either nonexistent or imperceptible. There is on his Facebook page a T-shirt that says 'Born to Kill,'" the governor continued. "But as far as investigations by law enforcement agencies, as far as arrests or confrontation with law enforcement, as far as having a criminal history, he has none. His slate is pretty clean."
The mother of one of the victims, 16-year-old Shana Fisher, said she believed her daughter was intentionally targeted by Pagourtzi, the Associated Press reported.
Sadie Rodriguez told BuzzFeed News via Facebook that Shana had problems with the suspect in the four months leading up to the shooting.
"He kept making advances on her and she repeatedly told him no," Rodriguez said. "He continued to get more aggressive."
Rodriguez said the suspect was an ex-boyfriend of her daughter's best friend. Her daughter "finally stood up to him" and "embarrassed him in class" just last week.
"A week later he opens fire on everyone," Rodriguez said.
Texas Attorney General Ken Paxton told CNN that, as opposed to most other mass shootings, authorities had access to a live suspect in their quest to determine a motive.
"What's nice as far as finding motive, we have a live suspect and so many of these cases, these people are, they don't end up coming out alive," he said. "You have to wonder about this for the rest of your life. That is one good part."
The family issued a statement the next day offering condolences to the victims.
The family said they were "as shocked and confused as anyone else" about what happened, adding that, "what we have learned from media reports seems incompatible with the boy we love."
A man who answered a phone at a number associated with the suspect's family's residence on Friday declined to comment to BuzzFeed News.
Pagourtzis's social media profile offered a glimpse into his life.
A Facebook page that appeared to belong to Pagourtzis showed a photo of a custom T-shirt reading "Born to Kill." The photo was uploaded April 30.
On the now-deleted Facebook page, Pagourtzis had also uploaded photos of a military-green trench coat with what appeared to be Nazi-related insignia and a reference to "kamikaze tactics."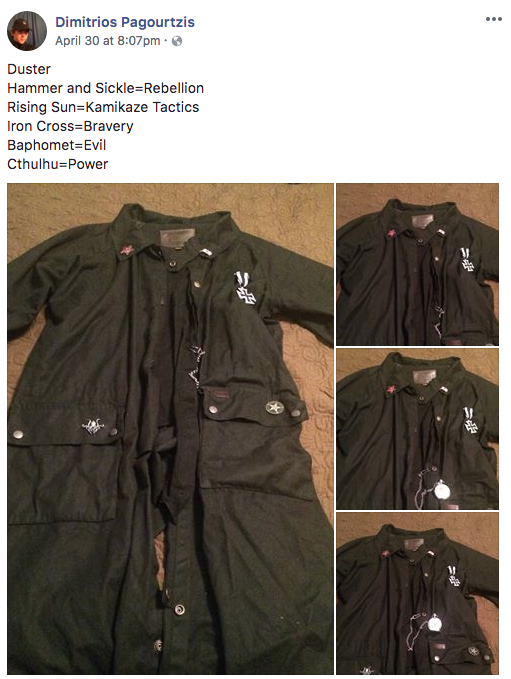 Facebook confirmed that it had removed the suspected shooter's profile.
"In line with our policy against mass murderers, we removed the shooter's profile," the spokesperson told BuzzFeed News.
In another Facebook photo, the suspect appeared to be wearing a bisexual pride pin on his hat.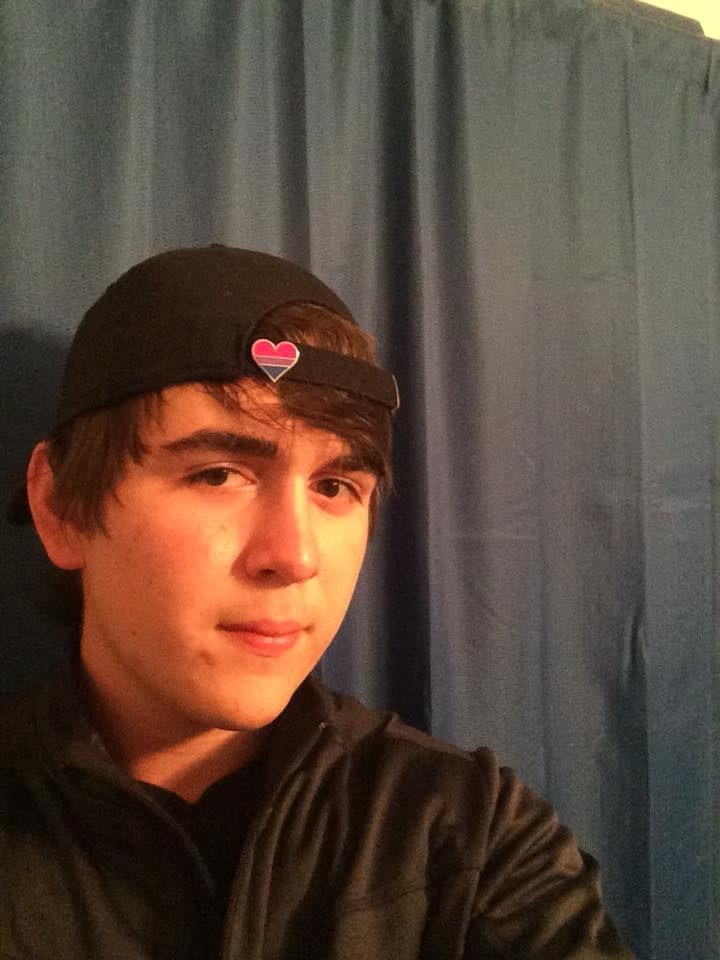 Students who knew Pagourtzis described him as a quiet teen who kept to himself and who appeared to "believe in evil."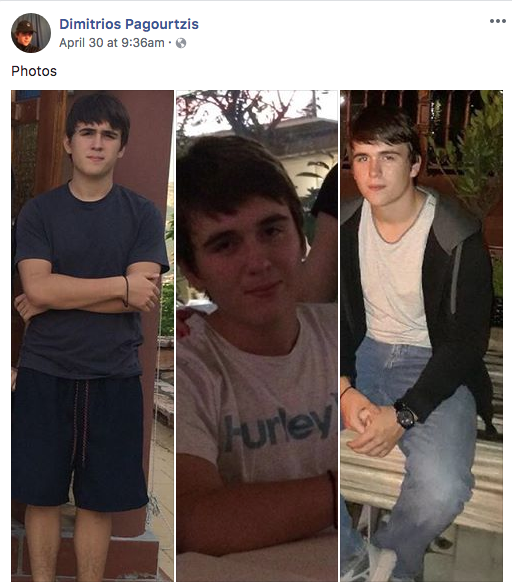 Payton Bailey, a 16-year-old sophomore at Santa Fe High, told BuzzFeed News that her cousin was in the room when Pagourtzis allegedly began shooting. The suspect was quiet and kept to himself, Bailey said. He often wore a trench coat, she said, and someone had once told her he "believed in evil."
Avery Garza, another sophomore at the school, said a friend of his was in the room when Pagourtzis allegedly opened fire.
Garza, who was in a football class with Pagourtzis, told BuzzFeed News that Pagourtzis was "always quiet." He said Pagourtzis hadn't been at school for several days before the shooting.
"We would have never thought it was him," he said. "I've never talked to him. He never talked to anyone."
Another student, identified only as Dustin, told ABC13 that the shooter was wearing a trench coat and big boots.
"I used to talk to the shooter himself and he used to not seem like he would do that," Dustin said. He added that Pagourtzis would "snap" and that "the coaches would bully him and call him names — he just didn't have a lot of friends."
"I believe one of the victims that he shot bullied him," Dustin said.
Pagourtzis had been a defensive tackle for the Santa Fe Indians junior varsity football team, according to a 2016 report.
In a post on Facebook, the school district said the claims that coaches bullied the suspect were not true.
"Administration looked into these claims and confirmed that these reports are untrue," the statement said.
An Instagram account that appeared to belong to the suspect contained a photo of weapons with the caption "Hi fuckers."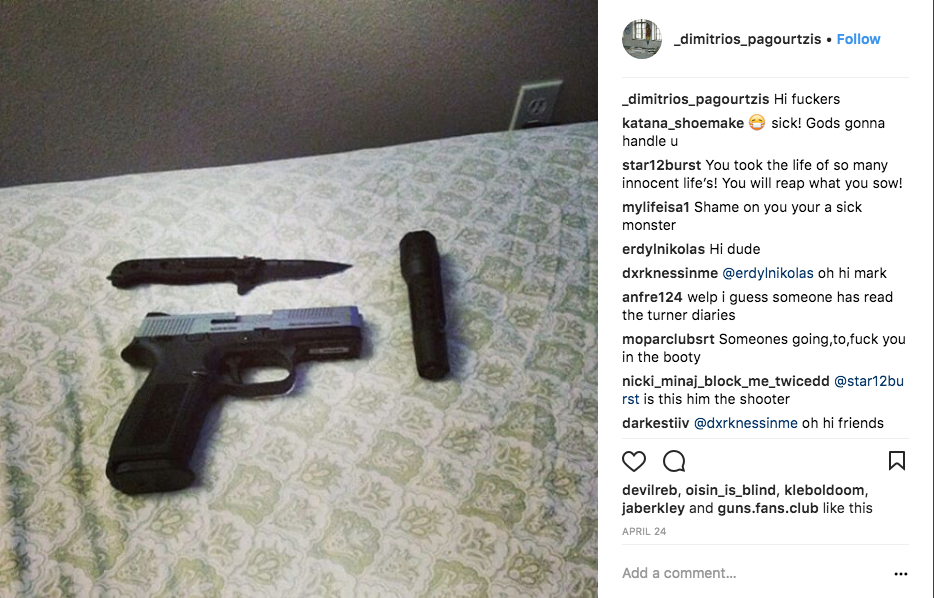 The Instagram account followed several gun-enthusiast pages as well as President Donald Trump and members of the Trump family.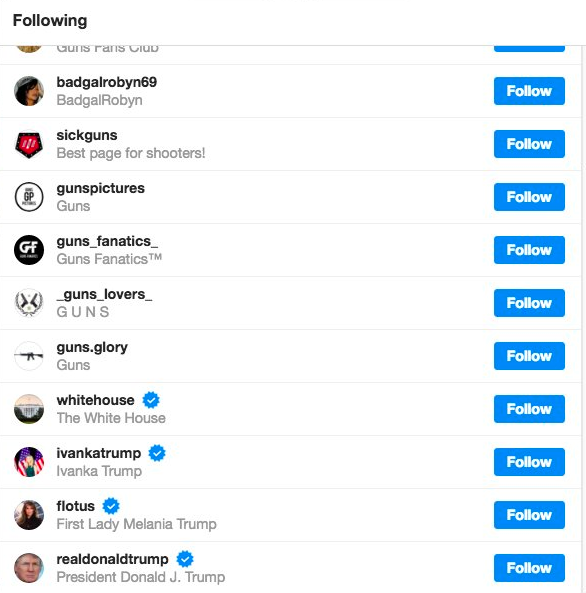 Here's another shot from what appeared to be the suspect's Instagram: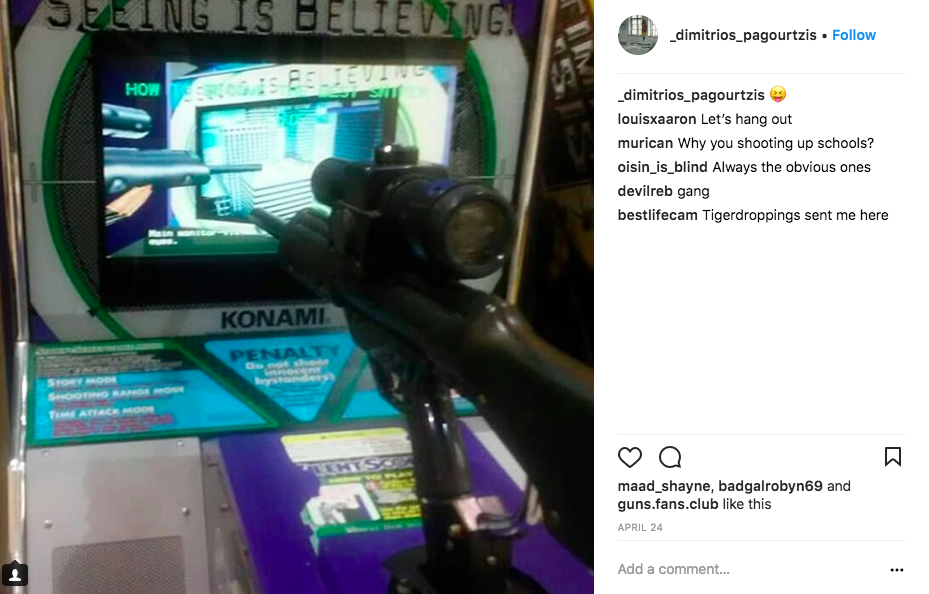 On the now-deleted Facebook page, Pagourtzis also referenced a YouTube account named Comma Kazi.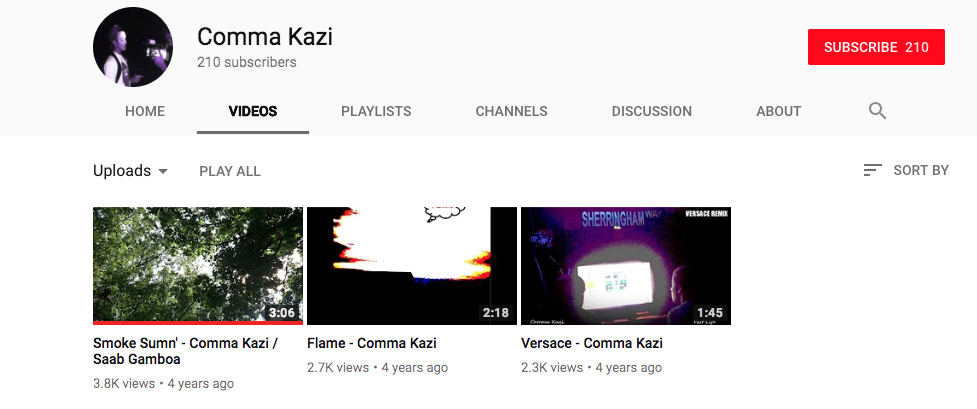 The account, which was created in 2010, shared three videos of remixed songs, including hip-hop artist Migos's song "Versace," and followed artists like Drake and Wiz Khalifa.