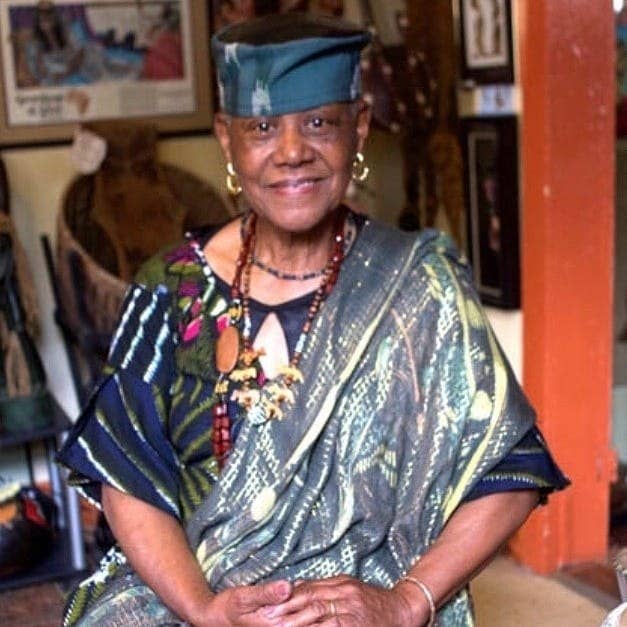 Sadie Roberts-Joseph, a beloved community activist whose body was found in a car trunk last week in Baton Rouge, Louisiana, suffocated to death, the coroner's office said.
Roberts-Joseph, the 75-year-old founder of the city's African American history museum, died of "traumatic asphyxia, including suffocation," according to the preliminary autopsy results released Monday by the East Baton Rouge Parish Coroner's Office.
The manner of death was homicide.
The Baton Rouge Police Department said it was investigating her death, but did not provide details and did not return BuzzFeed News' request for comment.
In a statement on Facebook, the department said detectives are working to bring the "person or persons responsible for this heinous act to justice."
Baton Rouge police on Friday discovered Roberts-Joseph's body in the trunk of a car about three miles from her house, police spokesperson Sgt. Don Coppola told CNN. An anonymous caller reported finding her, he added.
Authorities did not say whom the car belonged to. However, she is believed to have been killed on the same day her body was found in the trunk, coroner William "Beau" Clark told BuzzFeed News on Monday.
Roberts-Joseph "was a tireless advocate of peace in the community," the police department said.
A veteran civil rights activist who founded the Odell S. Williams Now and Then African-American History Museum in 2001, she organized the annual Juneteenth festival to commemorate the emancipation of slaves in the US and pushed for the day to be celebrated as a state and national holiday.
Roberts-Joseph also started the Community Against Drugs and Violence (CADAV), a nonprofit to empower people to combat drugs and street violence in order to create a safer environment for children.
Several local politicians and community leaders paid tribute to Roberts-Joseph.
"This woman was amazing and loved her history," Louisiana state Rep. C. Denise Marcelle wrote in a Facebook post. "She never bothered anyone, just wanted to expand her African American Museum downtown, where she continually hosted the Juneteenth Celebration yearly."
Others recalled her decadeslong history of activism in the community.
"I just want to remind us, that during the early days when a lot of you were not born, she didn't mind getting down in ditches for Neighborhood Clean-up Campaigns, or standing in the rain to protest for Equal Treatment in Local Government, or marching for equal representation on the School Board," Reginald Pitcher Sr., another local civil rights activist, wrote on Facebook. "So let us remember her legacy of rolling up Her sleeves to get the job done!"
Robert McGarner, the deputy chief of police, told a radio station Monday that he saw "Ms. Sadie everywhere."
"She was part of about 20 organizations. She was a sweet, beautiful lady," he said. "For someone to come and do this to Ms. Sadie, I just don't understand it."