Sabra Recalls 30,000 Cases Of Hummus Over Fears Of Listeria Contamination
Listeria can sometimes cause fatal infections in young children. The recall follows a similar one by Blue Bell Creameries ice cream.
Sabra Dipping Co., which makes the country's top-selling hummus, voluntarily recalled approximately 30,000 cases due to a possible listeria contamination, the company announced on Wednesday.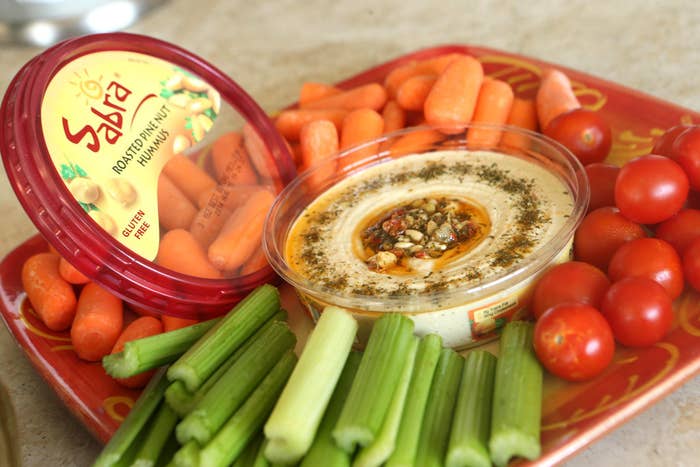 The potential for contamination was discovered when a routine, random sample –collected from a retail location in Michigan on March 30 – tested positive for Listeria monocytogenes, according to the Food and Drug Administration.
The company was made aware of the possible contamination on April 7.
Listeria can cause serious and sometimes fatal infections in young children, frail or elderly people, and others with weakened immune systems, the FDA said. Healthy individuals can suffer short-term symptoms including high fever, severe headaches, stiffness, nausea, abdominal pain and diarrhea. Listeria infection can also cause miscarriages and stillbirths in pregnant women.
The recall is limited to about 360,000 containers of five variations of Sabra's Classic Hummus sold nationwide with a best by date of May 11 or May 15.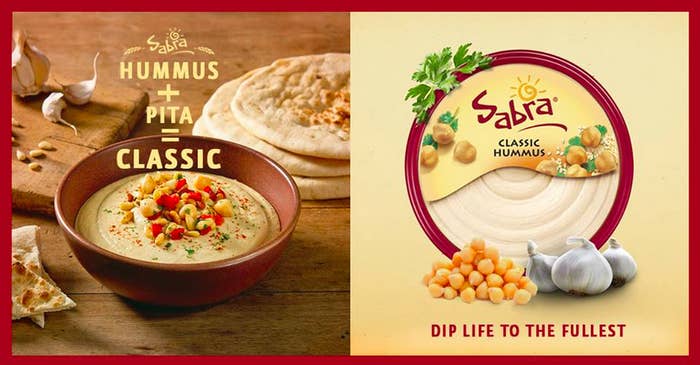 The FDA urged consumers who had purchased these products to dispose of or return it for a full refund. To date, there have been no reports indicating that these products have caused any illness. Sabra said all its other products are safe to eat.
Here are the products being recalled nationwide.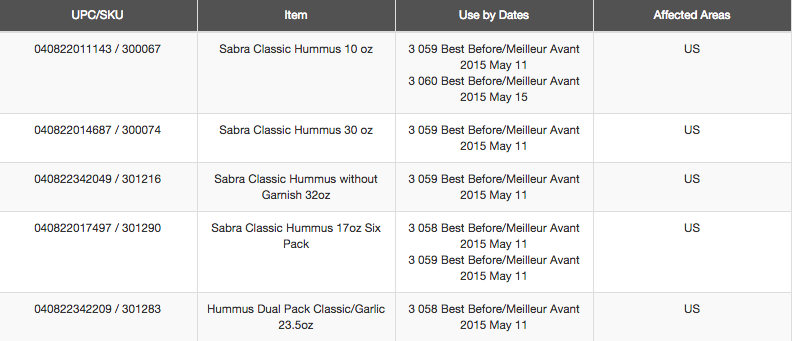 People posted their concerns – after consuming Sabra hummus – on the company's Facebook page.
Some users reported getting sick after consuming Sabra's hummus.
Others expressed concerns about their children getting sick after eating Sabra.

Some were angry that Sabra took a week to recall the products after they were tested.
A few continued to remain loyal to the brand.
The Blue Bell Creameries company also recalled several of its products in March after three people in Kansas died after eating their ice creams tainted with listeria.
The company expanded its recall of products on Tuesday after pints of banana pudding ice cream tested positive for listeriosis in their Oklahoma plant, the Associated Press reported. No illnesses linked to those pints were confirmed.