Trump Says This Is The First He's Hearing About Russian Hacking But Nope
Donald Trump on Monday questioned why the issue of Russia's alleged intervention in the US elections hadn't been brought up before the election.
President-Elect Donald Trump continued his tirade against the CIA on Monday following reports that the intelligence community believes Russia intervened in the US election to help Trump win.
Trump also questioned why Russia's interference wasn't "brought up before election?"
Here are the times Russia's alleged interference was brought up before Election Day.
June 14: The Democratic National Committee (DNC) and security experts first accused Russia of hacking into the DNC's emails.
July 24: Hillary Clinton's campaign manager said that Russia was releasing hacked emails to help Trump win the election.

July 26: Intelligence officials told the White House they had "high confidence" that the Russian government was responsible for the DNC hack.

July 27: Trump urged Russia to hack Clinton's emails, saying, "Russia, if you're listening, I hope you're able to find the 30,000 emails that are missing."
July 31: Hillary Clinton told Fox News that Russia intelligence services "hacked into the DNC."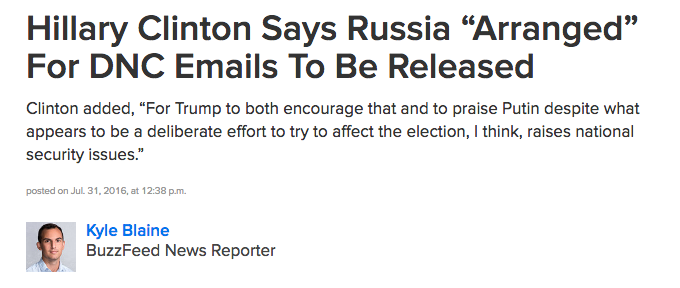 Sept. 5: Clinton again accused Russia of interfering with the US election, saying that the DNC hack — intended to influence the elections — was a "threat from an adversarial foreign power."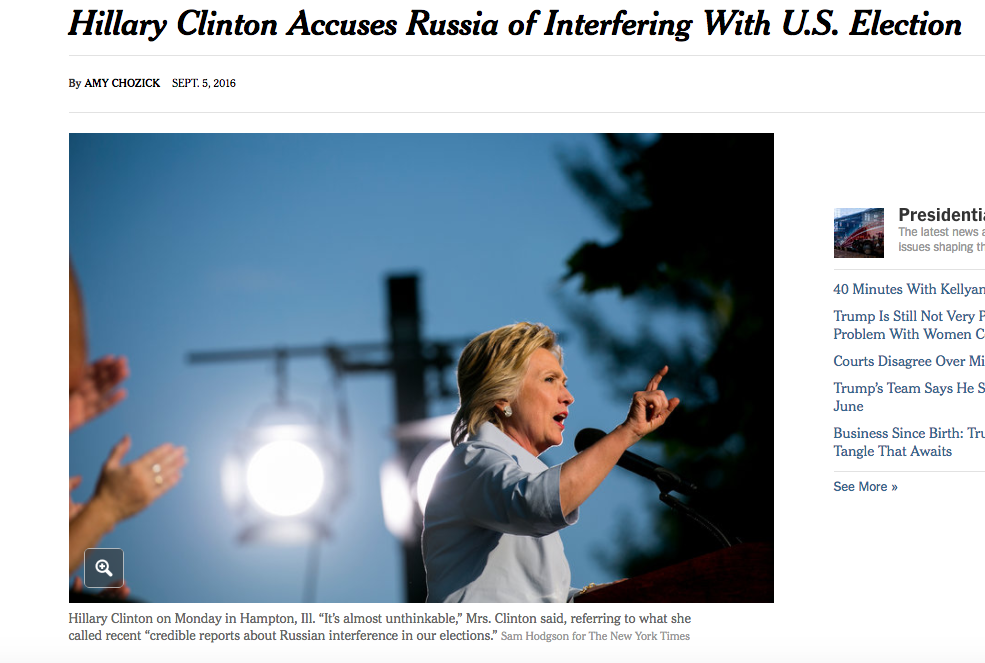 Oct. 7: The US Intelligence Community issued a statement saying it was "confident" that Russia was behind the hacked emails "intended to interfere with the US election process."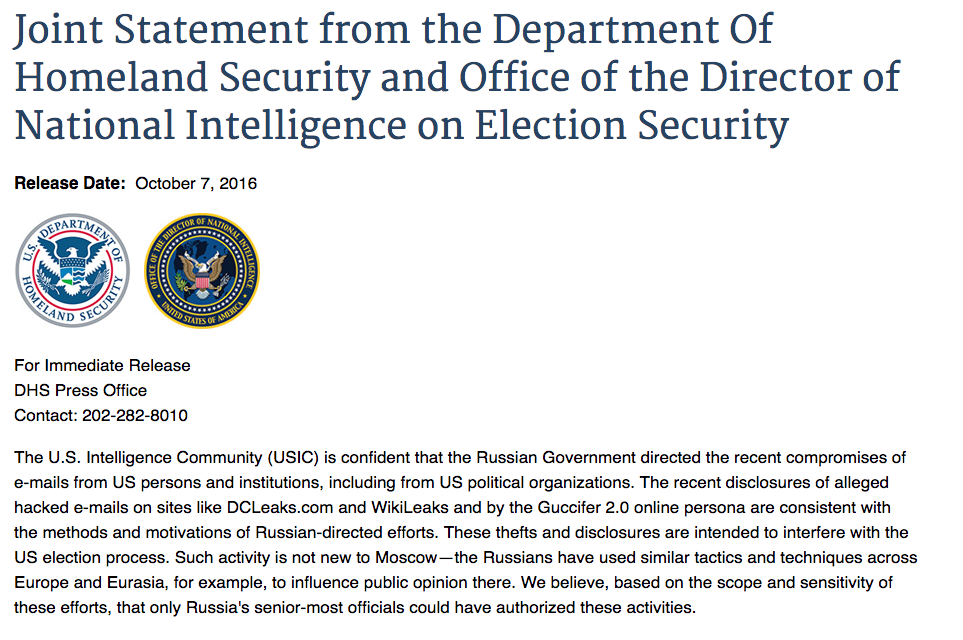 Oct 16: Trump's running mate and now Vice President-Elect Mike Pence, said "there's more and more evidence that implicates Russia" in the email hacks.
Oct. 19: During the third and final presidential debate, Clinton asked if Trump would admit and condemn "Russian espionage against Americans" and "make it clear that he will not have the help of Putin in in this election."