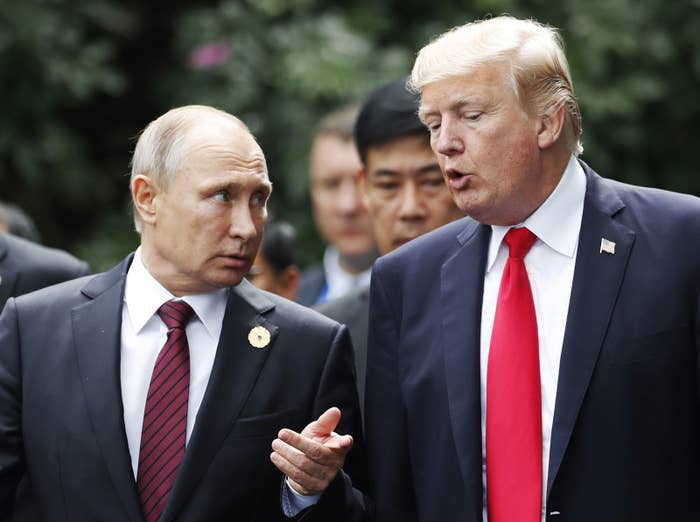 The United States and more than half of the member states of the European Union will expel dozens of Russian envoys from their respective countries in response to the poisoning of former Russian spy and his daughter in the United Kingdom.
The US will expel 60 intelligence officers, who have one week to leave the country with their families. The US will also close the Russian consulate in Seattle "due to its proximity to one of our submarine bases and Boeing," a large defense contractor, White House press secretary Sarah Huckabee Sanders said.
On Tuesday the expulsions continued: NATO secretary general Jens Stoltenberg said he was expelling seven staff at the Russian mission to NATO, and denying pending accreditation to three others.
"This sends a clear message to Russia that there are costs and consequences for its unacceptable and dangerous pattern of behaviour," he said.
Australia, Ireland, and Moldova also announced they would be expelling Russian diplomats. In total, including the UK – which expelled 23 people earlier this month – almost 150 diplomats are being expelled from 26 countries.
Russia on Thursday announced that it would be expelling a "similar amount" of diplomats for each of those removed from the US and European countries. A US consulate in St. Petersburg will also be closed, Russian foreign minister Sergey Lavrov said. US ambassador to Russia Jon Huntsman would be asked to come to the Foreign Ministry to have the actions explained to him, Lavrov said.

Sanders said Russia's action "marks a further deterioration in the United States-Russia relationship." She added that the response was not unexpected.

"The United States will deal with it," Sanders said in a statement Thursday afternoon.
Senior White House administration officials said that the removal of dozens of Russian intelligence officers "reduces Russia's ability to spy on Americans" and engage in covert operations that threaten the country's safety.

Sanders called the poisoning "the latest in its ongoing pattern of destabilizing activities around the world." She added, "Today's actions make the United States safer by reducing Russia's ability to spy on Americans and to conduct covert operations that threaten America's national security."

The British Prime Minister, Theresa May, later told the House of Commons: "I have found great solidarity from our friends and partners in the EU, North America, Nato and beyond over the past three weeks... Together we have sent a message that we will not tolerate Russia's continued attempts to flout international law and undermine our values."

May went on: "The challenge of Russia is one that will endure for years to come... we have no disagreement with the Russian people, who have achieved so much through their country's great history."
Shortly after the announcement, Russian state media, citing a senator, announced the country would expel 60 US diplomats in response. The Russian Embassy in the US also trolled a bit on Twitter, asking in a poll which US consulate in Russia should be closed.
EU member states will expel about 30 Russian diplomats from their respective countries.
An initial set of measures will see 14 of the EU's 28 member states — including Germany and France, which will expel four diplomats each — kick out a total of 27 to 28 diplomats.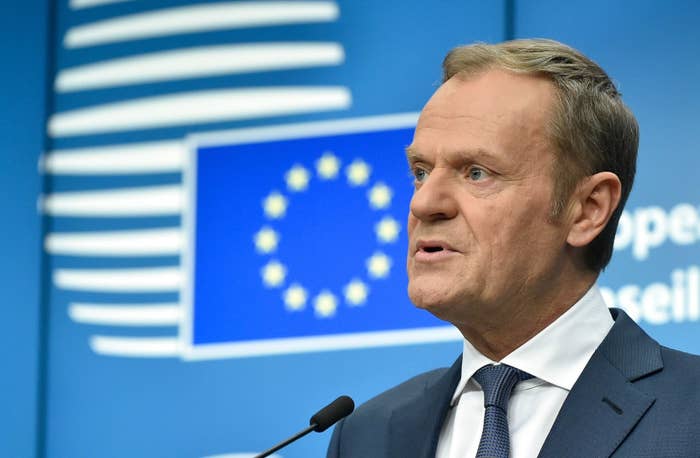 Poland will also expel four diplomats. The Czech Republic and Lithuania are both expected to expel three diplomats; Italy, Spain, Denmark, and the Netherlands will expel two each; while Latvia, Romania, Croatia, Hungary, and Estonia will all be expelling at least one.
BuzzFeed News understands that Ireland is expected to announce tomorrow that it's on board, while Slovakia will be temporarily recalling its ambassador to Moscow.
May said: "In my discussions with President Macron and Chancellor Merkel as well as other leaders we agreed on the importance of sending a strong European message in response to Russia's actions, not just out of solidarity with the UK but recognising the threat posed to the national security of all EU countries."
A number of Baltic member states are set to announce additional measures such as the widening of national blacklists and postponing official visits.
The president of Ukraine, which is not an EU member, announced it will expel 13 Russian diplomats. And Canadian authorities said they would expel four Russian intelligence officers and "three applications by the Russian government for additional diplomatic staff in Canada will now be denied."
BuzzFeed News previously uncovered explosive evidence of suspected Kremlin assassination plots in the UK and the US.
Many world leaders wondered how the US would respond to the poisoning. While the UK is the US's strongest ally, President Trump has struck a personally friendly tone in his relations with Russian President Vladimir Putin and often refrains from criticizing him.
Trump "personally made the decision" after several meetings last week, US officials said Monday. "It was absolutely Trump's decision."

The expulsions came shortly after a devastating fire killed 64 people in a shopping mall in Russia. "Today we Europeans mourn with the Russian people about the victims of the tragic fire in the city of Kemerovo, in western Siberia. Our thoughts and hearts are with you!" European Council president Donald Tusk tweeted Monday. Moments earlier, he tweeted about EU member nations expelling Russian diplomats.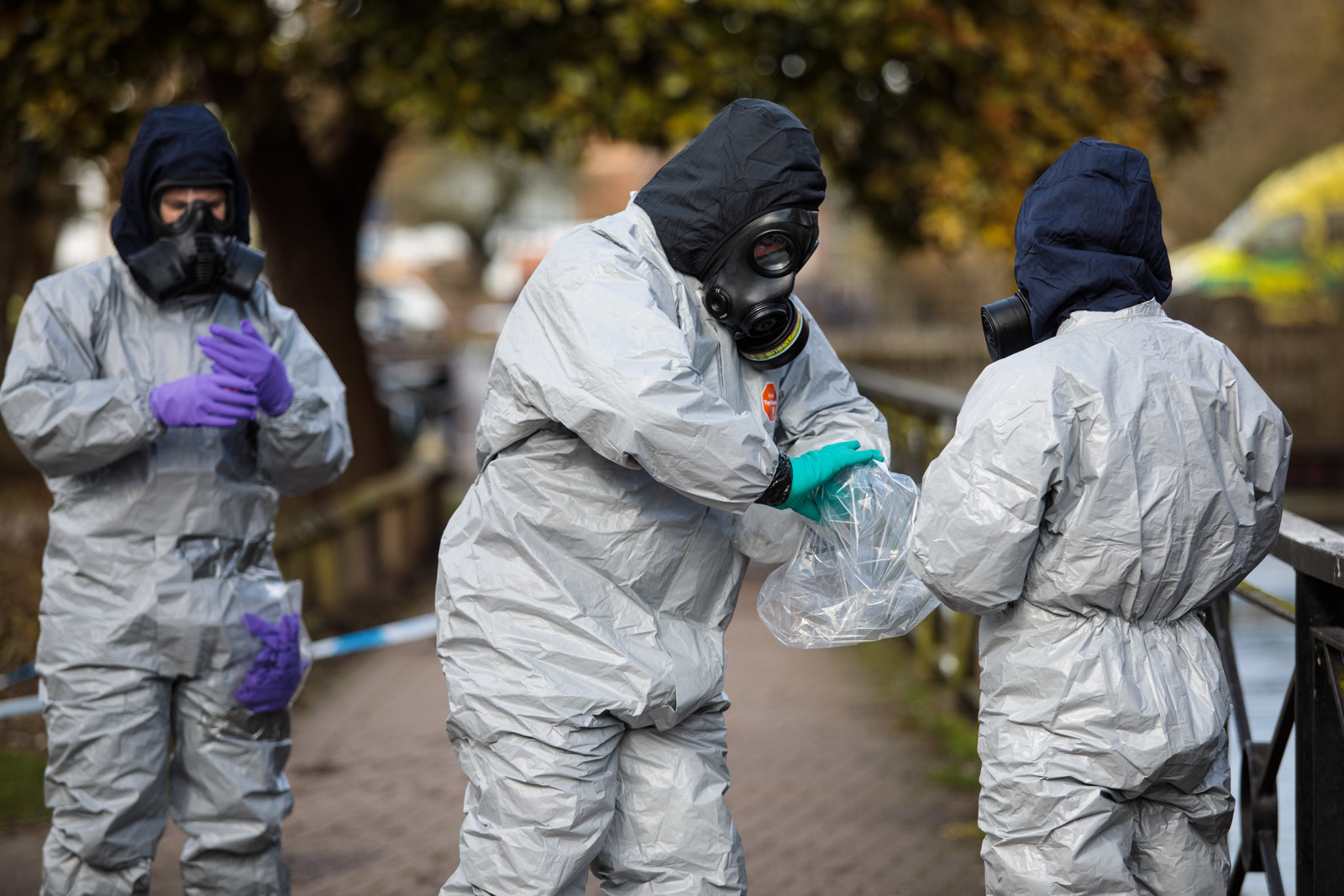 Sergei Skripal, 66, and his daughter, Yulia Skripal, 33, were found slumped on a bench in the English city of Salisbury on Sunday March 4. British authorities established they had been poisoned with a "military-grade nerve agent," later identified as Novichok. They remain in a critical condition.

The UK has blamed Russia for the attack and the country's foreign secretary, Boris Johnson, has said the Russian state's denials of its involvement are "increasingly absurd."
In the aftermath of the attack the US response was muted. Trump remained silent, and Sarah Sanders pointedly refused to name Russia despite being specifically asked three times by reporters on March 12. Then Secretary of State Rex Tillerson explicitly blamed Russia a few hours later, only to be fired by Trump the following morning.
Since then, however, the US has joined in the international condemnation of Russia. Trump told Prime Minister Theresa May during a telephone call on March 13 that he "backed her all the way" in expelling Russian diplomats, and the US ambassador to the United Nations, Nikki Haley, told the Security Council that the Trump administration "stands in absolute solidarity with Great Britain."
On March 15, the US joined with the leaders of France, Germany, and the UK to issue a statement condemning Russia for the attack, which they said "constitutes the first offensive use of a nerve agent in Europe since the Second World War."
The National Security Council on Friday recommended expelling Russian diplomats to Trump on Friday, after a meeting on Wednesday, Bloomberg reported. The move comes after Trump went against the advice of his national security advisers not to congratulate Putin on his reelection.
On Monday, a senior White House official said that the nerve-agent attack was a "reckless attempt by the Russian government to murder a British citizen and his daughter on British soil."
Officials said the attack was the latest in a series of Russian efforts to undermine peace and stability in countries that the US considers allies. Today's actions will show the Russian government that "you will face serious consequences when you attack friends," a US official said.
The US said Russia would have to acknowledge responsibility for the attack and "cease its reckless behavior" to engage in dialogue with the US and to improve relations. Officials characterized Russia's denials of its involvement in the attack as "non-credible."
There are more than 100 Russian operatives in the US, counting the 60 who are to be expelled. US officials said the expulsions will address the "broader problem of an unacceptably high number of Russian operatives in the US" and said that they "reserved the right to take further action in the future."
Germany's foreign minister said Monday the measures were a signal of solidarity with the UK, and said, "Russia is being asked to take up its responsibilities at last."
Monday's measures had been agreed in principle by EU leaders at a European Council summit in Brussels last week. Among the measures adopted as a bloc, the 28 leaders took the unprecedented step of recalling the EU's ambassador to Moscow for consultations while a group of countries, anticipating the coordinated expulsions set out Monday, agreed that they would be going a step further.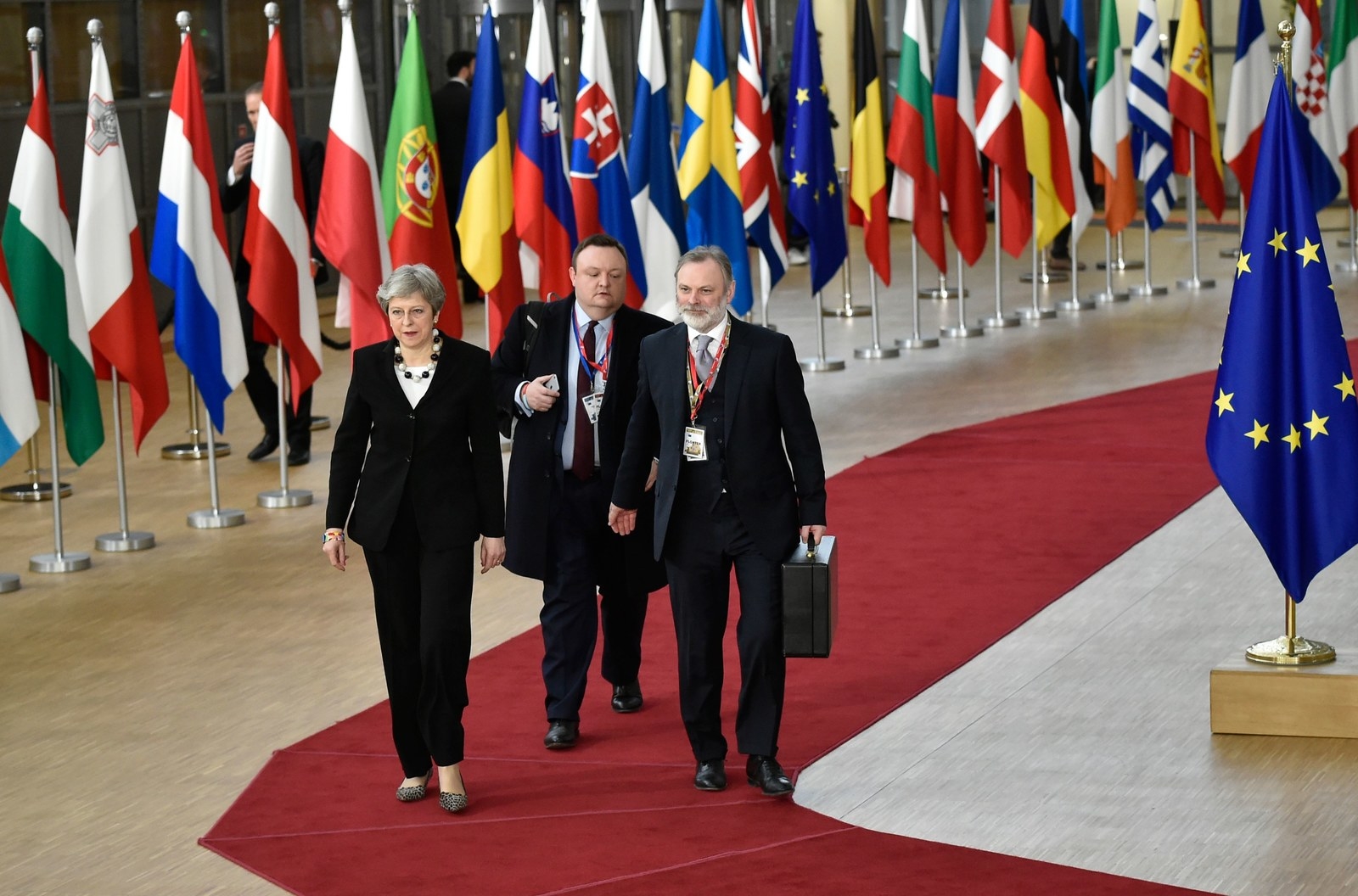 In a major diplomatic win for Theresa May, EU leaders also agreed at last week's summit with the UK government's assessment that it is "highly likely" that Russia is responsible for the nerve agent attack – and that there is "no plausible alternative explanation."
Several EU diplomats told BuzzFeed News last week that Greece, and to a lesser extent Austria, had previously been roadblocks to beefing up the choice of words to adopt. The same diplomats said that British authorities' sharing of intelligence about the attack with the UK's closest allies, alongside firm backing from France and Germany, was decisive in convincing the bloc to line up behind the UK's assessment.
At a joint press conference with German Chancellor Angela Merkel after the summit on Friday, French President Emmanuel Macron described the use of a nerve agent in Salisbury as an attack on the sovereignty of the European Union.
Earlier drafts of the text, as well as a statement adopted by EU foreign ministers last Monday, were less explicit in assigning culpability directly to Russia.
As part of its initial response to the attack, the UK expelled 23 Russian diplomats earlier this month. Moscow retaliated by expelling the same number of diplomats, and by shutting down the British Council in Russia and the UK consulate in St. Petersburg.