Rob Ford May Have Tried To Buy His Crack Video, According To Court Documents
Toronto's mayor allegedly offered "five thousand and a car" for the video of him smoking crack according to wiretaps, CTV News reported.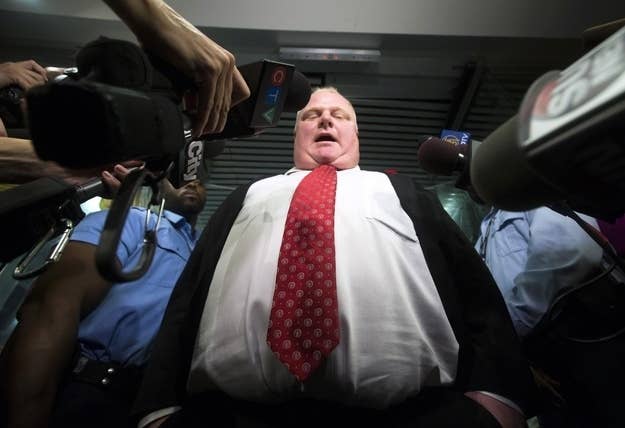 Toronto's crack-smoking mayor may have tried to buy the video of himself smoking crack cocaine two months before the media broke the news, according to court documents released on Wednesday.
CTV News reports that wiretaps from Project Traveller, the Toronto police's large-scale investigation into a drug gang, reveal a phone call where a man named Siyadin Abdi tells another man, Mohamed Siad, believed to be a potential buyer, that he was offered "five thousand and a car" for the video of the mayor smoking crack on March 27. Police believe this could be an offer from Ford himself. Abdi then said, "What the fuck is that?" Siad allegedly replied that he would "meet with him and ask for 150," which is believed to be $150,000. Days earlier, on March 18, wiretaps show that Abdi's cell phone was used to call Ford's office.
In May, news of the alleged video was published by Gawker and the Toronto Star after which Ford denied the allegations.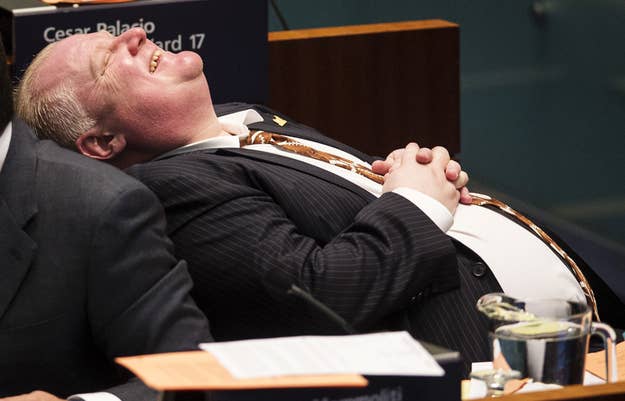 The wiretap recordings also reveal there are compromising pictures of the mayor doing other drugs, possibly heroin and marijuana.
An alleged cocaine trafficker, Abdullahi Harun was recorded on a wiretap saying he has "so much pictures of Rob Ford" doing drugs like "dugga" and "hezza," believed to be slang for marijuana and heroin respectively.
Other gang members caught on the wiretaps say they have pictures of Rob Ford "on the pipe."
The court documents indicate that Ford was was doing drugs and was involved with the Dixon Bloods, a criminal gang dealing in drugs and guns. "Rob Ford wants some drugs," said one gang member, while another was recorded saying, "The Mayor of the City Rob Ford was smoking his rocks today."