Twitter announced Friday that it was ditching the egg avatar as a default profile picture and replacing it with a "gender-balanced" figure.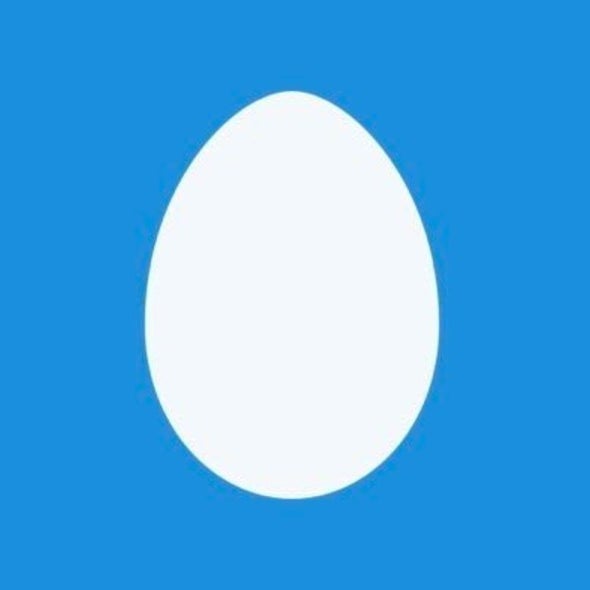 For the past seven years, the egg icon was the default profile picture for every new Twitter account.
The company said in a blog post that it was meant to reference "how eggs hatch into birds that send all the Tweets you see on Twitter."
Twitter said they wanted a new default profile photo to "prompt more self-expression."
"The new default image feels more like an empty state or placeholder, and we hope it encourages people to upload images that express themselves," the company said.
Accounts with egg profile pictures had come to be associated with troll accounts, online harassment, and as recently as yesterday, with FBI director James Comey.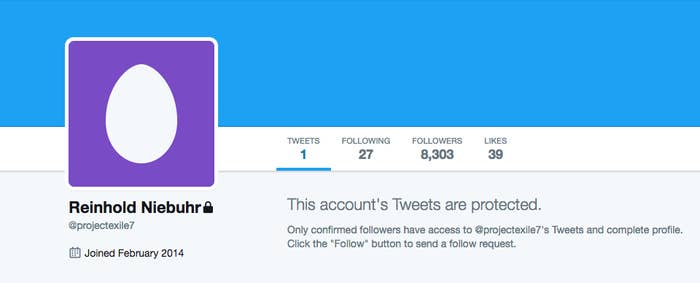 But people on Twitter were pissed off that Twitter thought killing the egg would curb online harassment from troll accounts.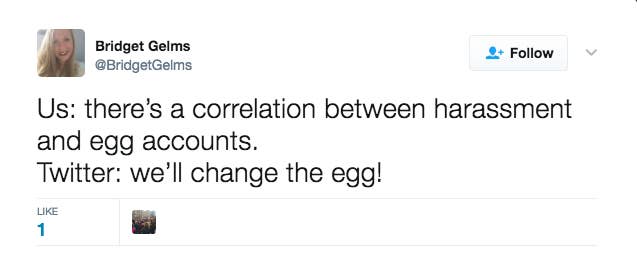 They rolled their eyes at Twitter's apparent solution to complaints of online abuse.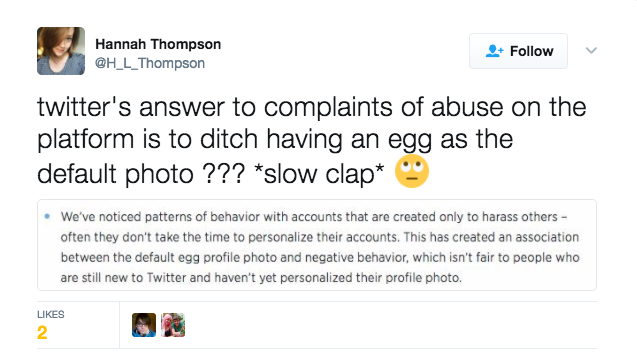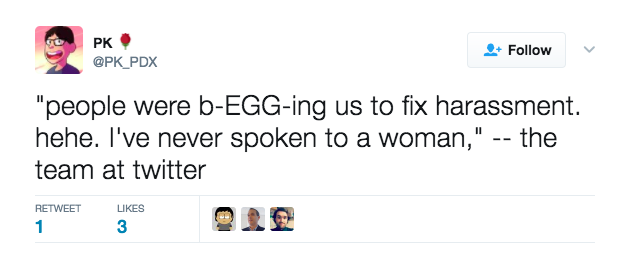 Many pointed out that the "egg" itself wasn't the problem.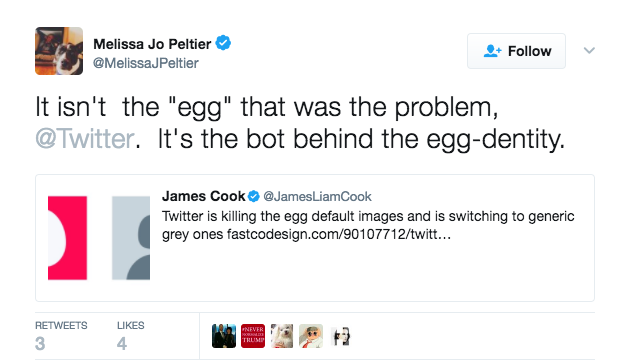 Removing the egg doesn't solve the problem of anonymous harassment, one person noted.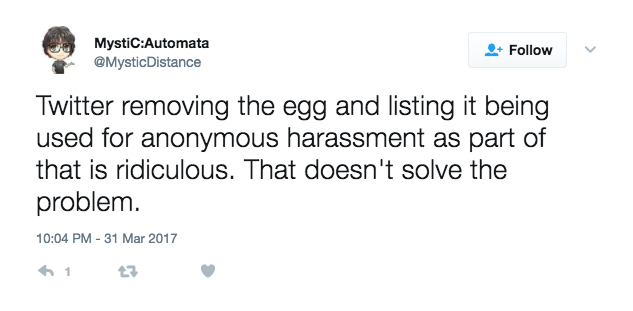 Another said Twitter should have gotten "RID OF THE NAZIS" instead of killing the egg.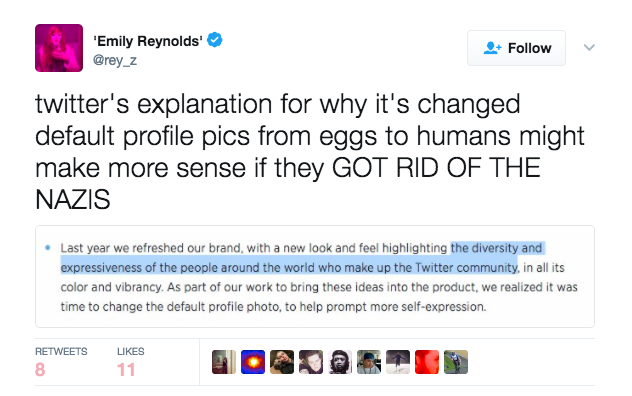 Others just ridiculed the new avatar.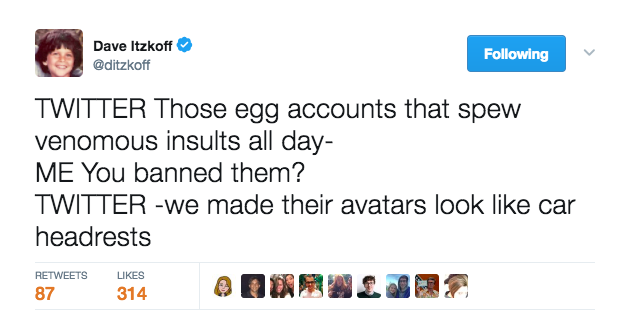 "Twitter's new profile pic is the egg being demoted by a younger, fitter egg. Typical," the editor of TechCrunch joked.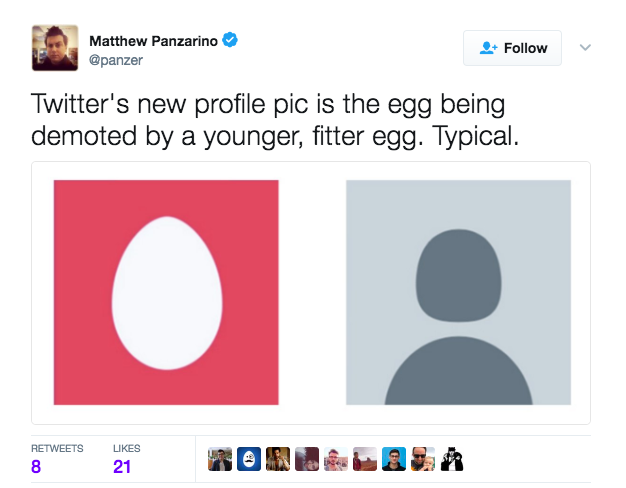 "Twitter went from an egg to a decapitated person how nice," one person commented.

"Twitter To Replace Egg Avatar with Confederate Flag," a journalist mocked.

Twitter photoshop genius darth™ had some fun with the new avatar.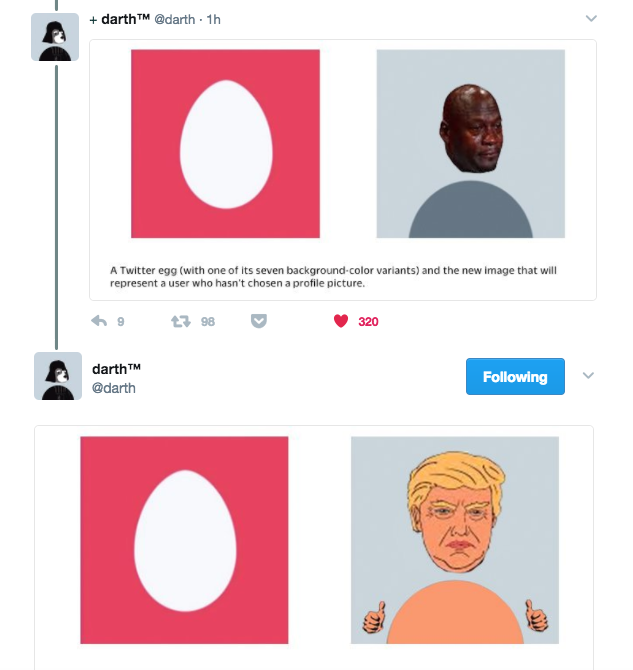 Others mourned the loss of the egg.

This person changed their avatar to the classic egg "in solidarity for #bringbacktheegg"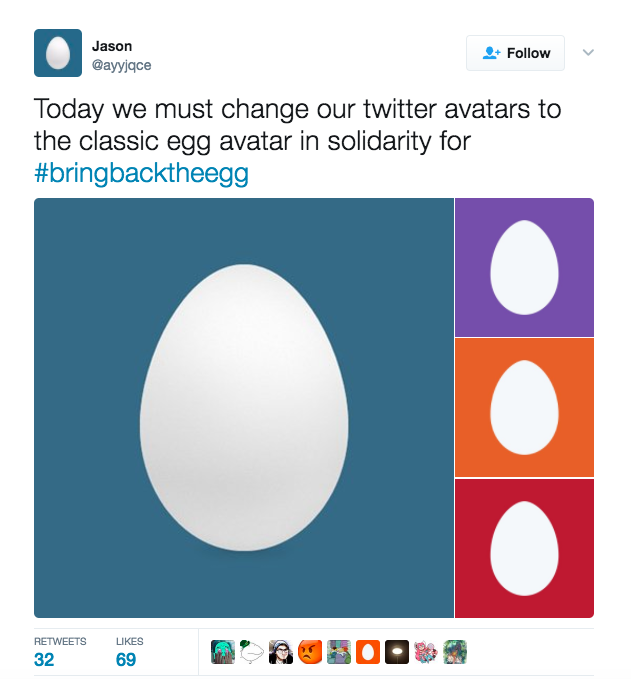 And JerseyHokie29 was just sad that Twitter took his/her egg away.