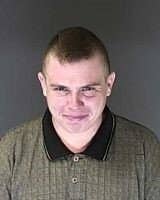 A 28-year-old white supremacist accused of plotting to bomb a historic Colorado synagogue pleaded guilty to federal hate crime and explosives charges on Thursday.
Richard Holzer, who had a history of posting neo-Nazi content online, admitted that he had planned to blow up the Temple Emanuel synagogue in Pueblo.
Holzer was arrested last November after he had repeatedly expressed his hatred for Jewish people and told undercover FBI agents his plan to use Molotov cocktails or pipe bombs to destroy the synagogue.
He also told the agents that he had paid a cleaner at the temple to put arsenic in the water to poison the congregation.
"The defendant attempted to bomb the Temple Emanuel Synagogue to drive people of Jewish faith out of his community," Eric Dreiband, the assistant attorney general of the Justice Department's civil rights division, said in a statement Thursday.
"Violence motivated by religious intolerance strikes at the heart of a free society, and the Justice Department will continue to investigate and prosecute these violent acts of hate," he said.

Holzer faces a maximum sentence of 20 years in prison for the hate crime charge and 20 years for the explosive charges, as well as a fine of up to $250,000. He is scheduled to be sentenced on Jan. 20, 2021.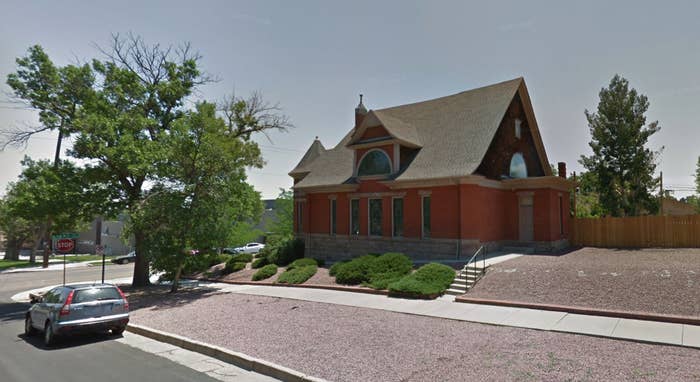 Last September, the FBI's Denver field office began an undercover operation; agents posed as fellow white supremacists to investigate Holzer after receiving a concerned citizen's report about his online comments that suggested a possible threat to the community.
Holzer, who is a self-identified neo-Nazi and white supremacist, visited the Temple Emanuel synagogue to observe the Jewish congregants. After one visit, he told undercover FBI agents that he wanted to do something that would signal to the Jewish people in the community that they were not welcome in Pueblo and that should leave or they will die, according to the Department of Justice.

Holzer also sent an FBI agent photos of him holding automatic weapons and said that he was "getting ready for RAHOWA," which is shorthand for a "racial holy war."
In meetings with the undercover agents, Holzer repeatedly expressed his hatred of Jewish people and suggested using explosive devices to destroy the synagogue.
He told the agents that he wanted to "get that place off the map." He also admitted that he had coordinated with the agents to obtain the explosives.
On Nov. 1, 2019, undercover agents provided Holzer with fabricated explosive devices, including two pipe bombs and 14 dynamite sticks.
During the meeting, Holzer removed a copy of Hitler's manifesto, Mein Kampf, from his bag and told the agents, "This is a move for our race."
He admitted that he had planned to detonate the explosives in the early hours of Nov. 2, 2019.
The DOJ said Holzer's actions meet the definition of domestic terrorism.
"We remain committed to working with our partners to protect Colorado's citizens from those who plan to commit acts of violence, including that which constitutes a hate crime or domestic terrorism, and hold those individuals accountable," Michael Schneider, special agent in charge of the FBI's Denver field office, said in a statement.

Holzer's guilty plea comes two weeks after President Donald Trump — when asked to condemn white supremacy during the first presidential debate — told the Proud Boys, a far-right men's organization with a history of instigating violence, to "stand back and stand by."
The comment, consistent with Trump's long-held reservations about explicitly condemning and disavowing white supremacists and violent groups, prompted celebration among Proud Boy members who heeded it as a call to action from the president.