Republican Convention Staffers Quarantined After Possible Norovirus Outbreak
At least 12 staff members from the California delegation are showing symptoms associated with norovirus — a contagious virus that causes vomiting, stomach pain, and diarrhea.
At least 12 GOP convention staffers in Cleveland, Ohio, have been quarantined after showing symptoms possibly related to norovirus — a very contagious virus causing vomiting and diarrhea — Jim Brulte, the California delegation chairman, told BuzzFeed News Tuesday.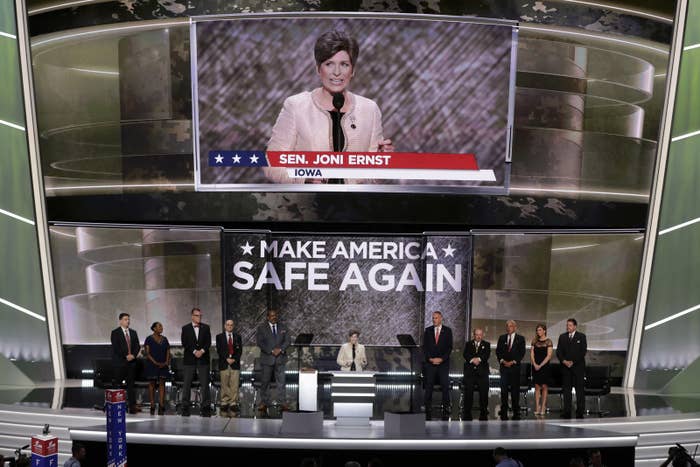 "Our staff arrived ahead of the delegation and evidently one of the staff brought with them a virus," Brulte said. "She infected her husband who was another member of our staff."
At least 12 staff members of the California delegation showed symptoms consistent with norovirus, according to Brulte. All 12 will remain quarantined until they are symptom-free for at least 24 hours, he said.
Brulte said that no delegates, alternates, or guests were among those affected.
The Centers for Disease Control and Prevention describes norovirus as "a very contagious virus that can infect anyone" and can be transmitted through another infected person, contaminated food and water, or touching contaminated surfaces.
Symptoms include diarrhea, nausea, and stomach pain.
"If you have norovirus illness, you can feel extremely ill and throw up or have diarrhea many times a day," the CDC said.
An email sent to California delegation members urged them not to ride in the bus with the delegation if they showed symptoms of vomiting and diarrhea.
The Erie County health commissioner told health and medicine journalism site STAT that the health department was running tests to confirm whether the staff members had norovirus.
Brulte told BuzzFeed News that they are in contact with public health authorities and have added a hand sanitizing station at their hotel in Sandusky.
"To the best of our knowledge the only ones affected are our delegation staff members," Brulte said.