Two books by Georgia Democrat Rep. John Lewis have sold out on Amazon hours after President-elect Donald Trump went on a Twitter tirade against the civil rights icon during the Martin Luther King Jr. holiday weekend.
Trump slammed Lewis on Saturday, calling his Atlanta district "crime-infested" and "in horrible shape," a day after Lewis said he did not see Trump as a "legitimate president" and would not be attending the inauguration on Jan. 20.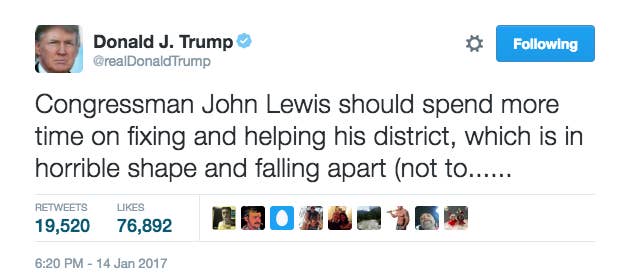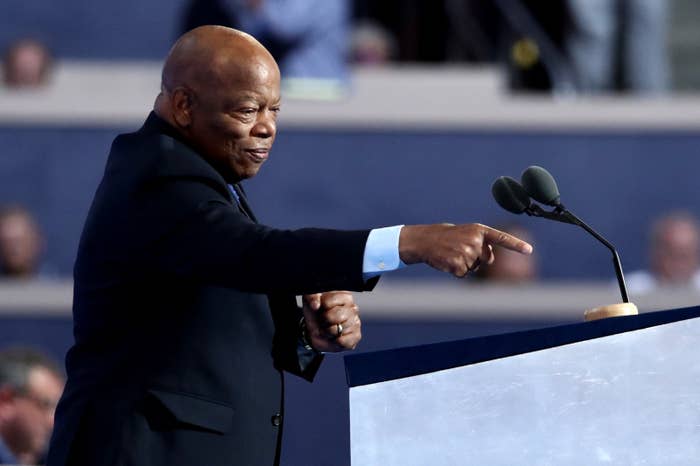 Trump then accused Lewis of "falsely complaining about the election results," instead of focusing on helping his district.
"All talk, talk, talk — no action or results. Sad!" Trump tweeted of Lewis, who spoke at the 1963 March on Washington and was beaten by Alabama police in Selma in 1965.
The president-elect later tweeted: "Congressman John Lewis should finally focus on the burning and crime infested inner-cities of the U.S. I can use all the help I can get!"
Vice president-elect Mike Pence defended Trump's rant against Lewis on Sunday, saying he found Lewis's criticism of Trump "deeply disappointing."
Pence told CBS's Face the Nation that Trump had "every right to defend himself" against Lewis's comments.
"To hear John Lewis — a man that I served with, that I respect — to question the legitimacy of the election and to say that Donald Trump will not be a legitimate president was deeply disappointing to me," he said.
Trump's pick for chief of staff, Reince Priebus, also criticized Lewis on Sunday for his "irresponsible" comments.
"We need folks like John Lewis and others who I think have been champions of voter rights to actually recognize the fact that Donald Trump was duly elected," Priebus told ABC News.
But following Trump's decision to blast the congressman, many on social media urged people to buy Lewis's books.