Records Of New Jersey Police Officers And Shooting Victim Are Scrutinized
Two Bridgeton police officers shot and killed Jerame Reid while his hands were up. One officer faced several complaints in the past, while another faced disciplinary action. The victim has been convicted of shooting at officers.
A video of two New Jersey police officers fatally shooting a man with his hands up this week has drawn scrutiny to the past records of both the officers and victim.
A dashcam video released by the Bridgeton Police Department showed how two police officers shot and killed Jerame Reid, 36, during a traffic stop in December.
The footage appeared to show Reid raising his hands before being shot inside a car by officers Braheme Days and Roger Worley.
A handgun from the car was later recovered by the Cumberland County Prosecutor's Office, which is investigating the use of deadly force in the fatal shooting.
Cumberland County residents have filed several municipal complaints — all dismissed — against Days, who is black, saying he allegedly abused his power, the South Jersey Times reported.
The nine complaints, obtained by the South Jersey Times, were all dismissed in court.
Residents had complained about Days "bothering" and handcuffing them "for no reason." In one claim, listing Days as a defendant, resident Wilbert Pace said despite complying with police orders, he was handcuffed, put facedown on the ground and hit with pepper spray.
Cumberland County Prosecutor Jennifer Webb-McRae recused herself from taking part in the investigation, as she knew Days through his leadership position in the community. During Day's swearing-in ceremony in 2012, Webb-McRae described him as a "fine young man" with "excellent character."
Both the officers have been placed on paid administrative leave pending the investigation.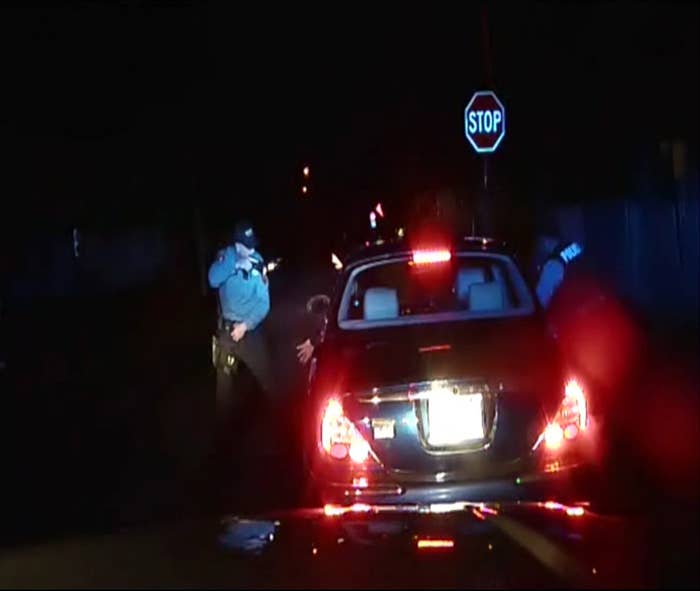 Roger Worley, the other officer who shot and killed Reid, had faced disciplinary action for four charges against him in 2010 — including incompetency and failure to perform duties properly.
Worley had to forfeit 48 hours of his vacation time for charges against him including failure to follow proper procedures involving police duties, and insubordination for failing to follow proper orders during a case when he was approached by an armed robbery victim in 2010.
Worley gave false information to an Internal Affairs officer investigating the case, the report said.
He was also charged with chronic absenteeism, lateness, and incompetency.
The charges were withdrawn after a settlement by which Worley forfeited the vacation time in lieu of a six-day suspension.
Reid, 36, had a violent history with law enforcement officials. He served 13 years in prison for shooting at New Jersey state troopers as a teenager.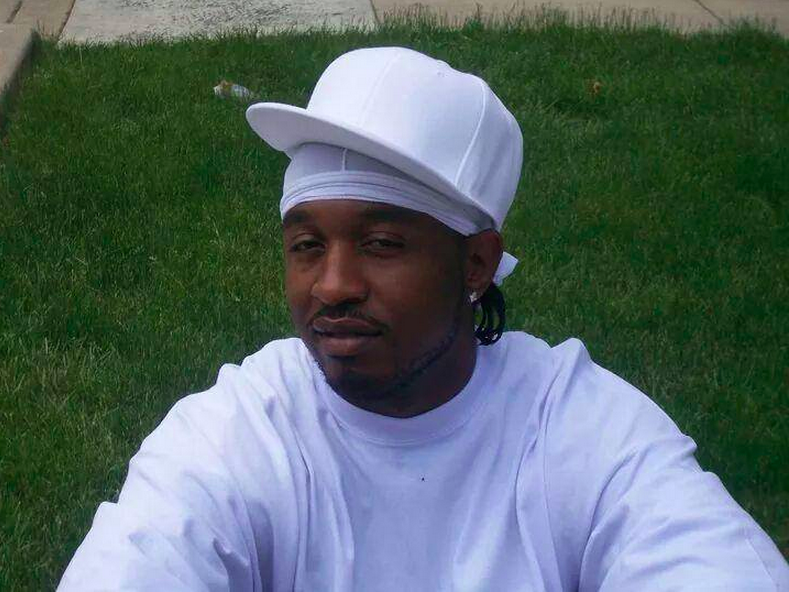 At age 15, Reid fired three rounds at three state troopers who were questioning him about possession of a stolen handgun in Atlantic City in 1994, according to court records obtained by the Press of Atlantic City. When asked to surrender, Reid ran out the back door of his house while shooting. He was eventually arrested after an hours-long manhunt.
Reid was sentenced to 15 years in prison for attempted homicide.
He was also arrested in 2007 for parole violation and in 2009 on two counts of contempt related to domestic dispute allegations, the Press of Atlantic City reported.
Officer Days knew Reid, as he had arrested him last summer on charges of obstruction, resisting arrest, possession of narcotics and failure to appear in court, according to the South Jersey Times.
"My husband was no saint; he was not perfect — he had a background," Lawana Reid, who was married to Jerame for six years, told the South Jersey Times a day after the shooting.
"But he walked out of there a free man. He was destined to be someone great, if given a chance ... And they took him from me. They took him from me. For nothing," she said.
A lawyer for Reid's family has requested the county prosecutor's office recuse itself from the investigation and hand it over the "either the New Jersey Office of the Attorney General or some non-conflicted law enforcement agency."
Reid's widow, Lawanda Reid, has hired a law firm and has called for an independent investigation into Reid's death, NBC10 reported. "We just want answers why this happened," she said. "No one deserves to die like that."
In the wake of nationwide protests against excessive police force and racially motivated shootings, activists are pointing to Reid's death as another example of a black man dying at the hands of cops.